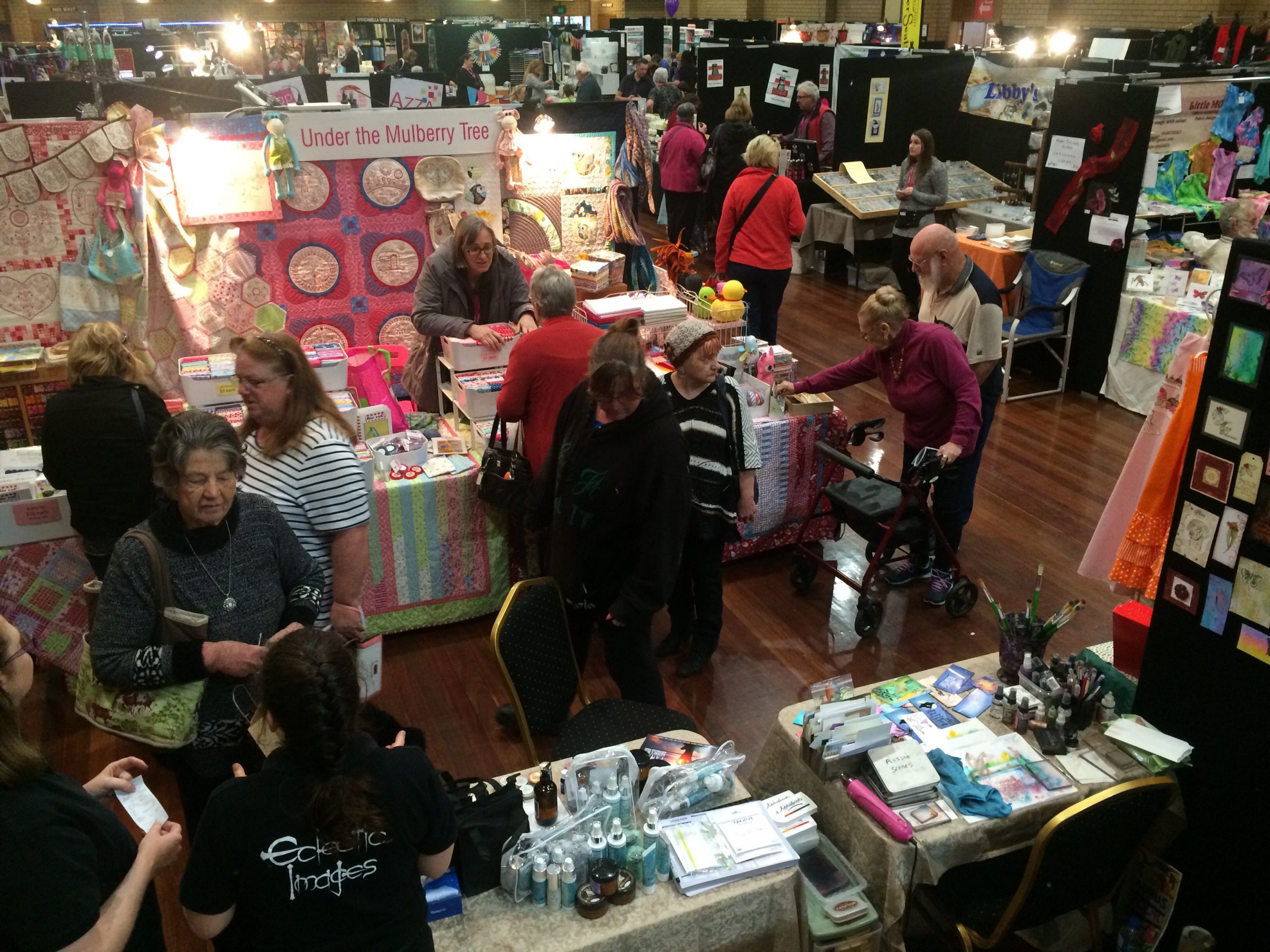 It was a personal bout with depression that pushed Amy Morgan to rediscover a skill that's been handed down through generations in her family.
Ms Morgan, the face behind the brand name Amy Kallissa, is a popular craft designer whose mission was to break the "dorky nanas" image attached to patchwork and everything related to craft making.
"My granny and mum were both dressmakers so I grew up with the love of textile," Ms Morgan, a former Newborough resident, said.
"I didn't do much sewing in school but got back to it for therapy."
She said while she was very much involved in the arts in high school, she didn't want her friends to know that she was "dorky" and didn't do much sewing until some years ago when she rekindled her passion for craftwork.
Today Ms Morgan is making her own designs and patterns to break stereotypes and promote patchwork and sewing to a younger crowd.
"I think these days the stereotype is being broken down by a lot of young people in the industry," the 29-year-old designer said.
Ms Morgan's designs were mostly inspired by Zakka style, a type of Japanese design that uses the art of handmade to create fresh and modern items for the home.
Her bestseller includes her Namesake patterns – designs named after real people and animals that she knew.
Ms Morgan said her designs evolve around "turning the mundane into something useful" and consider her hot water bottle cover pattern also one of the most popular at the moment.
Her work will be one of those featured at this year's Craft Alive exhibition on Kernot Hall, a yearly fair that draws crafts enthusiasts from all over the region.
About 50 exhibitors will participate in the three-day craft show, which features everything from supplies to finished goods covering a wide range of craft.
There will also be workshops and demonstrations available for enthusiasts.
Ms Morgan, who has also joined bigger Craft Alive exhibits in Melbourne, said holding the show in regional areas was important to highlight and encourage local talents.
"We have a huge number of young design makers in Gippsland and having this (show) opens your eyes to support local instead of driving them out of the area," she said.
Tickets to Craft Alive are available at the door but can also be purchased online at www.craftalive.com.au