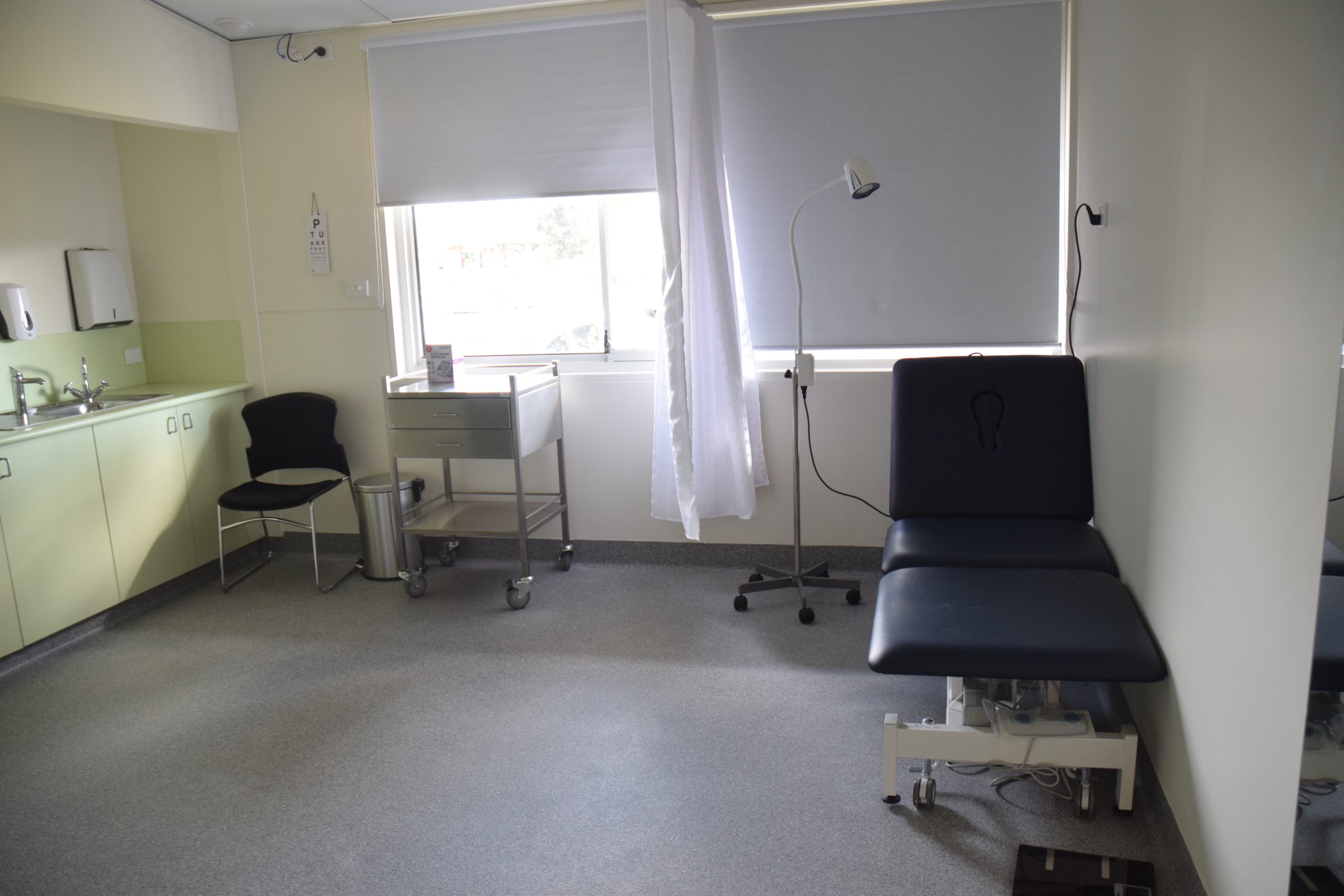 During a tour of Morwell's Kurnai College on Wednesday State Education Minister James Merlino announced stages one and two of the upgrade to the school will both be ready for term one 2019.
The state government committed $7.8 million from the 2015-16 state budget to stage one of the redevelopment of the Morwell school site and a further $1.5 million in the 2017-18 budget for stage two, originally set to be completed by May 2020.
Mr Merlino told Kurnai staff and students he "wasn't happy" with the original timeline.
The Victorian School Building Authority said the school rebuild will include a performing arts centre, food technology, humanities, art and science buildings, as well as an upgraded library and new administration and staff buildings.
During the visit, the minister inspected the recently-completed consultation rooms for the new GPs in Schools program.
"We're rolling out the GPs in Schools program to 100 secondary schools across the state," he said.
"It's great to see the facility completed. The school is negotiating with a GP but hopefully that service will start soon.
Mr Merlino said the program was designed to get primary health care to students at schools.
"Adolescents are the least likely cohort to go to a doctor," he said.
"It's for a number of reasons. They might not know where to go (or) they're a bit embarrassed about going to their local GP.
"By having that service in school at least once per week, it gives kids a discreet service. It's exactly the same as if they were going to their GP in the community but it means they don't lose any time out of school.
"They can tackle any health issues, including mental health issues, early on and get the support they need."
Morwell campus college principal Michelle Reid-Metcalf told Mr Merlino during his tour that the program would allow students to "put themselves first".
"A lot of kids do take on the role of adult or carer and need to be able to access a GP," Ms Reid-Metcalf said.
"It's a great opportunity for our community."
Kurnai College principal Anthony Rodaughan said the program would comprise one doctor and one nurse being available for consultation at the school one day a week in the new consultation room and doctors' surgery, complete with a separate waiting room.
"We're really thankful to Mr Merlino," Mr Rodaughan said.
"In three years he's visited about five times.
"He really takes an interest in this school and the kids in the community."
Mr Rodaughan said he expected the redevelopment of the school to commence in "the next few months".