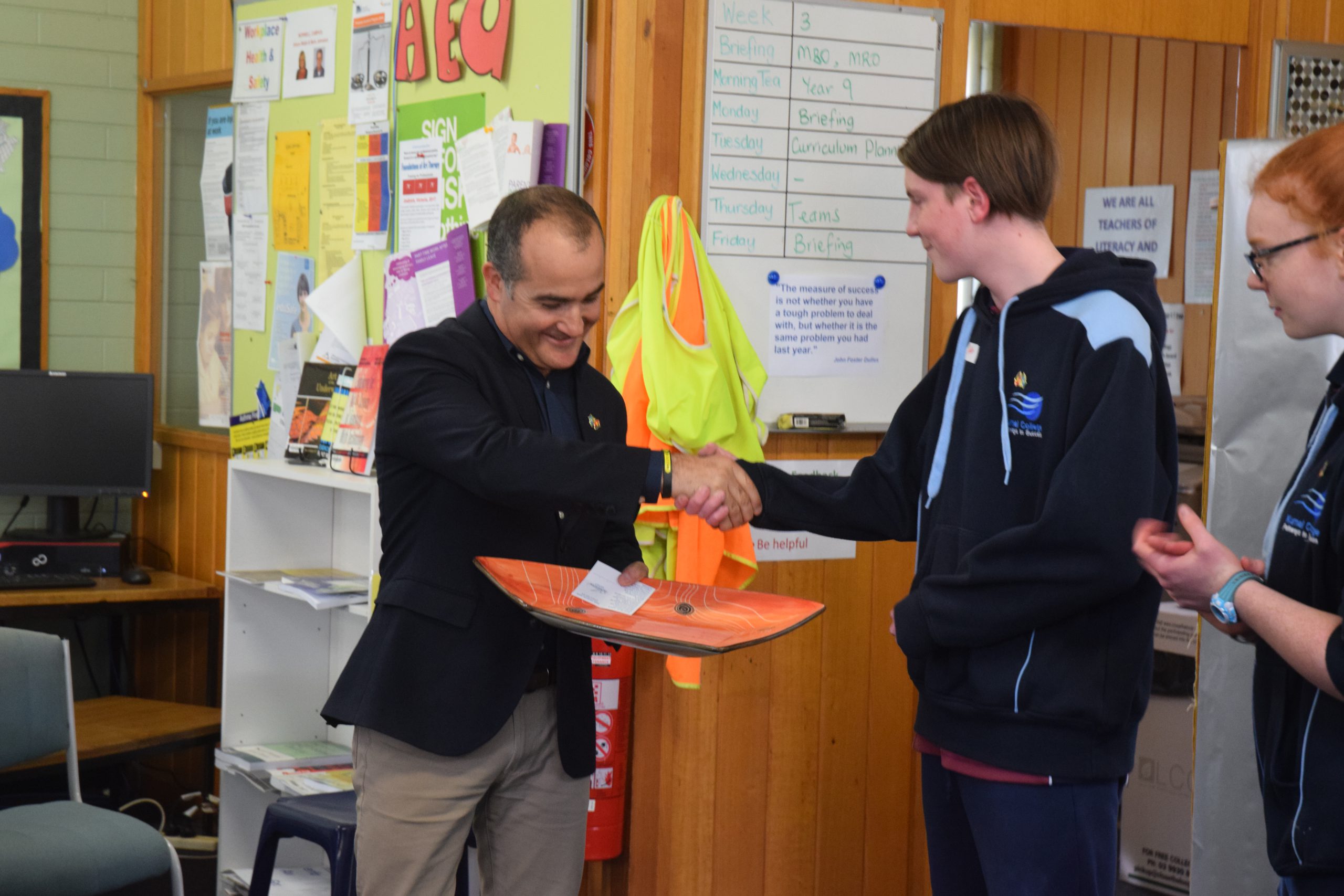 The state government's $1.5 million commitment to rebuild asbestos-riddled buildings at Yallourn North Primary School over the summer break is "well overdue", State Member for Eastern Victoria Melina Bath says.
It follows State Minister for Education James Merlino's announcement of $2.1 million to rebuild asbestos-riddled school buildings at Yallourn North Primary School and Moe's South Street Primary School during a visit to the region last week.
The funding is part of the state government's Asbestos Removal Program.
"The thing I find frustrating is the fact that back in December last year, (state government) said there is no high-risk asbestos in the primary school and now he has done this back-flip," Ms Bath said.
"It's a good outcome for the school but why has he made them stretch when it could have been identified as a priority long before this?"
Ms Bath said the school community, principal and council had been lobbying for such funding for a long time.
"I congratulate the school community for working so hard for so long," she said.
"The staff and principal have been working in sub-standard conditions. All staff deserve to work in a safe environment, as do our children need to be taught in a safe environment.
"It is important that this is being done, I guess parents of students can breathe a sign of relief but why has it taken (state) government so long for this to happen?
"Students need to be able to have a 21st century opportunity for learning, which hasn't happened in the past."
Ms Bath said her "next target" for the state government would be to see improvements made to the Latrobe Special Developmental School.
"Let them turn their focus to that," she said.