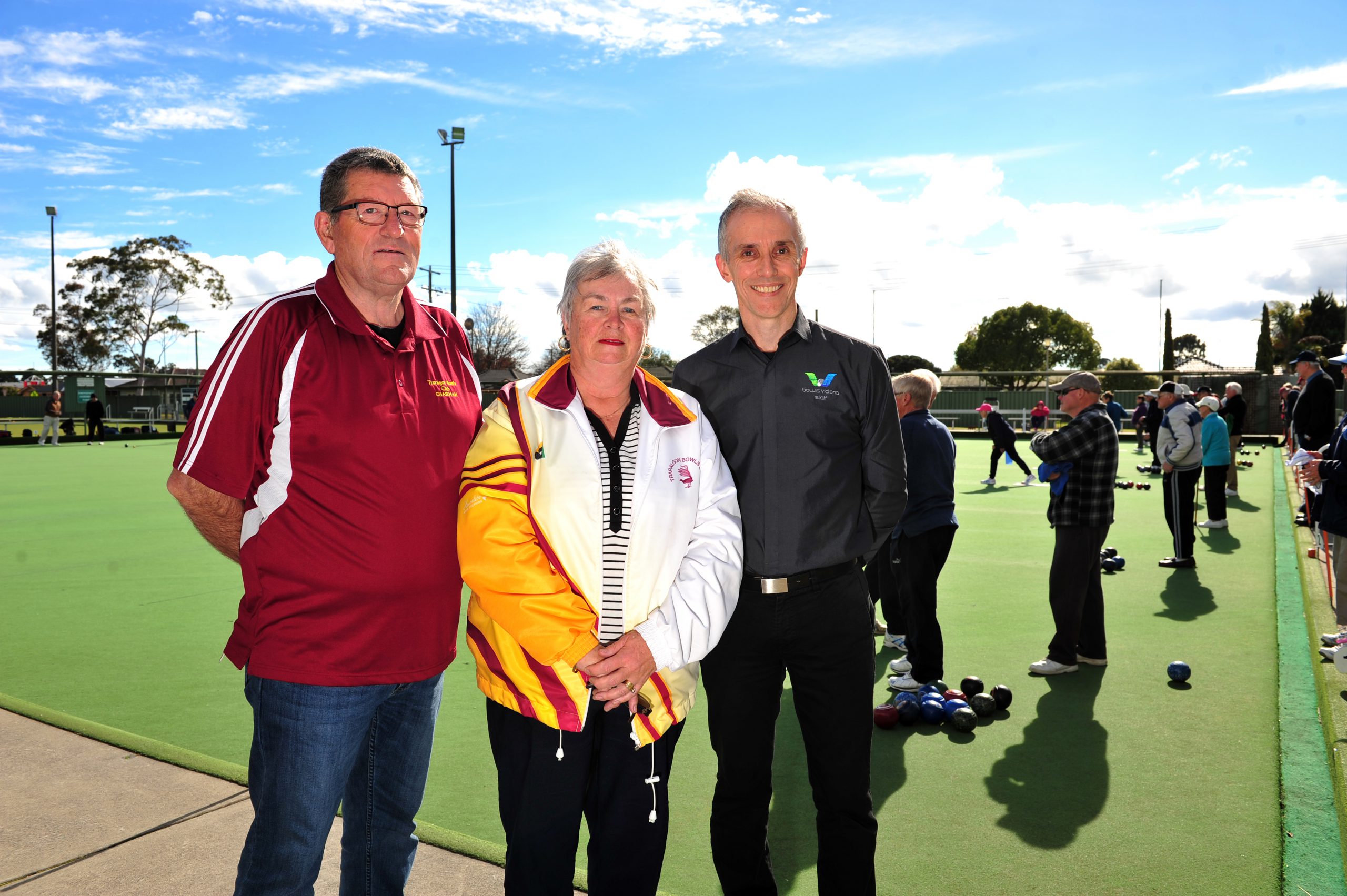 The Traralgon Bowls Club is shaping-up to host one of Victoria's largest team events after it was announced as the new host for the Victorian Region Men's Side Championships last week.
The tournament will see 196 of the state's best players descend on the greens of Traralgon next year in what is a huge coup for bowls in the region.
Bowls Victoria has signed an event agreement with Latrobe City Council to conduct its Victorian Men's Region Sides Championship in the Latrobe Valley for the next two years.
Traralgon Bowls Club chairman Austin Gapper said the Men's Region Side Championship would provide a stage for the whole of the Latrobe Valley.
"This gives us an opportunity to showcase ourselves and the members, but it also gives us a chance to show off Latrobe City and Gippsland," Gapper said.
"On the back of some of the doom and gloom that's been going on in recent times this is a real positive for the region and we wanted to run with it."
Traralgon hosted the Trans Tasman in 2014 and Gapper said members were thrilled with the opportunity to once again host a major bowls event.
"The members absolutely love it. When we ran the Trans Tasman event we had a list of 100 volunteers who were here every day for five days and they had a smile on their faces the entire time, and they'll be exactly the same next year when the Men's Region Sides is on," he said.
"They look back at that day and they throw their chest out and think 'look at our club, look what we're doing'."
Bowls Victoria communications and marketing manager Guy Hand said the decision to move the championships to Traralgon was an easy one.
"We have had a gap in our calendar in the east of the state and we really wanted to get an event down in this part of the world," Hand said.
"It's a 16-team competition so we needed four greens and there are very few four-green facilities in Victoria, and Traralgon has that."
Hand also sited the "progressive nature" of the Traralgon Bowls Club as a major drawcard for Bowls Victoria.
"We're really excited about bringing the event to the Traralgon Bowls Club," he said.
"It's a really positive environment here and that resonated with us."
With catering facilities, a bistro, extensive car parking, spectator viewing and close-up seating, Hand said the Traralgon Bowls Club was a perfect fit for major events.
"We're bringing not only Victoria's best male players but Australia's best players, so we need them to be happy with where they're at and we think they'll be really happy here," he said.
"It's not only a first-class facility but the surrounds are fantastic as well."
Buoyed by the chance to grow bowls as a sport in the Latrobe Valley, Gapper was hopeful the championship would spike interest from a new audience.
"There's an opportunity for the sport to grow in this region and this part of the world," he said.
"It was fantastic that Latrobe City event planning and Bowls Victoria got together to make it happen and we were lucky that we were able to tick all the boxes.
"It's a huge injection for the whole Latrobe Valley. We want this to be the best centre at this end of the state. We want to be the best regional bowls club going around."
Ahead of the event next year Hand was confident Traralgon had all the ingredients necessary to be a successful host.
"We think we have all the components to make a really excellent tournament here and we hope to keep it in Traralgon long term."