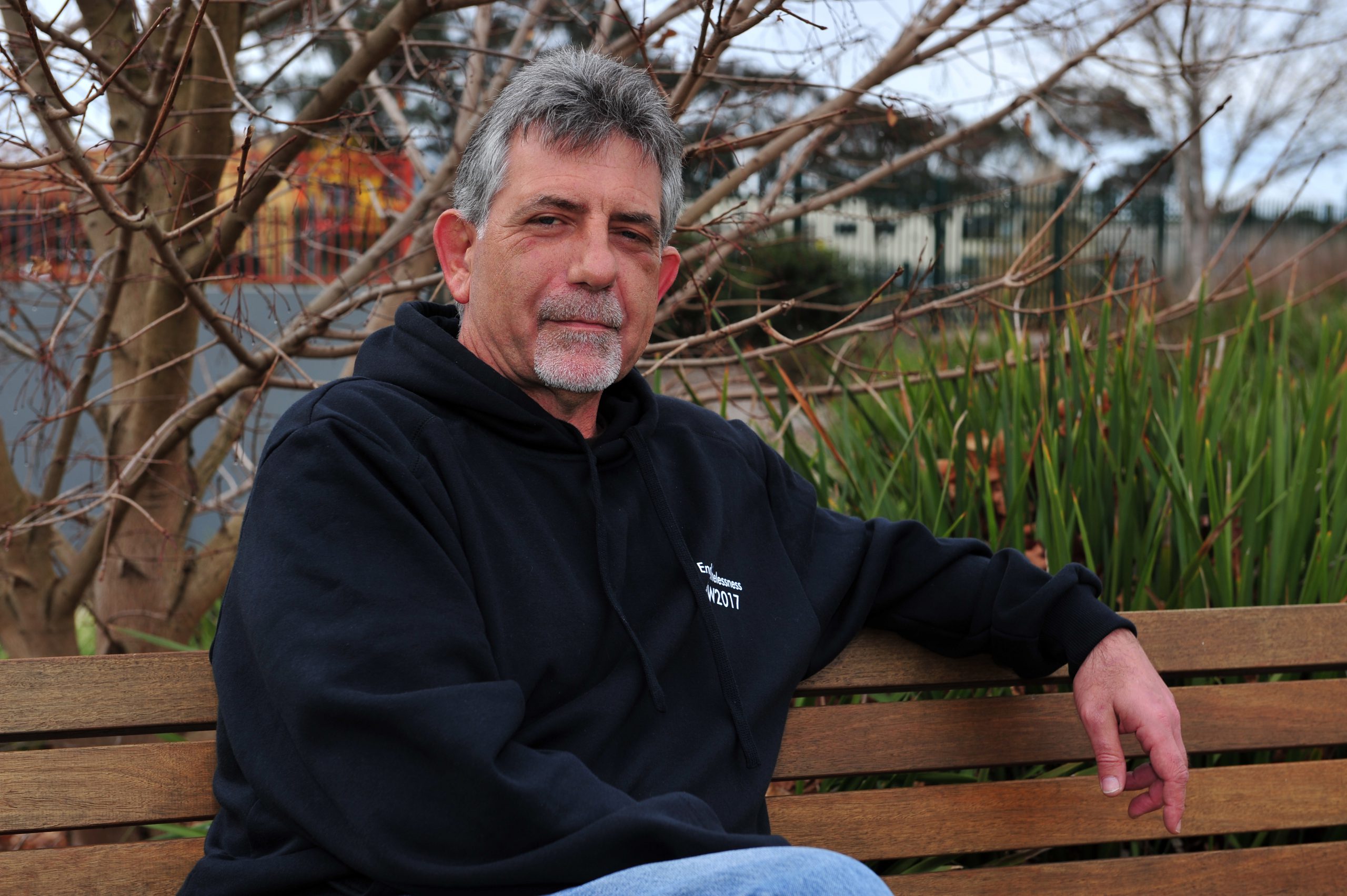 A diet of under-ripe apples from a nearby street tree was an unforeseen future for Graham*, who previously knew a life of a high-paying income, with a couple of properties, vehicles and machinery to his name.
"I worked for probably one of the best building companies in WA. I was earning $550 a day, six days, over nine years," Graham said.
"You work it out, I was worth a lot of money," Graham said.
Graham was one of two speakers at Quantum Support Services' Homelessness Week barbecue on Thursday at Legacy Place in Morwell, who were there to illustrate that homelessness could happen to anybody.
He said his homelessness journey started when his ex sold their properties "from underneath" him three years ago.
"I started couch surfing at people's houses when I had to leave the properties behind, so I was staying with friends," Graham said.
He grew tired of "encroaching" on other people, and wound up living in his car in a friend-of-a-friend's driveway, where his stomach suffered from the excess of apples.
"I was starting to run out of money and when I say that, I was down to $26," Graham said.
When the $30,000 he received from his two properties evaporated, he turned to The Salvation Army, who passed him on to Quantum Support Services.
"Don't ever, ever think that you're above it, because you only need two or three things to go wrong with your life," Graham said.
Quantum Support Services coordinator housing, homelessness and community support Adrian Terranova said on Thursday homelessness was happening in our backyard, and that it was important to break down the stereotypes around the issue.
"We've got some really good people who are clients of ours who have just struck on tough times and they just need a little bit of a leg-up," Mr Terranova said.
"At the moment we're seeing people just being priced out of the market of getting into private rental. Obviously public housing is a lot more affordable, but there's just not a lot of it to go around."
He said Quantum could help people in need find accommodation pretty comfortably in the Latrobe Valley, however it was vital to address the root cause of homelessness or it may reoccur.
Fifty-three-year-old Paul Turenko also spoke at the event about his experience of homelessness in Morwell, which started about five years ago.
"Up until then I had family support, friends and that, so it didn't really occur to me that I'd ever be homeless. Then it happened," Mr Turenko said.
"You only need one thing to happen and all hell breaks loose."
Mr Turenko is now "lucky" to be in housing in Traralgon, and thanked the support from Quantum and the Salvation Army.
He urged people in a similar position to return every form, and show up to every meeting to receive the support.
"Ten different times they might say to bring a statement from [the Department of Health and Human Services] or community housing, and you have to do it, you have to keep following it up.
"If you don't follow it up, you're not going to get anywhere. You're going to sit there in the unfinished section."
*Graham's name has been changed to protect his identity.