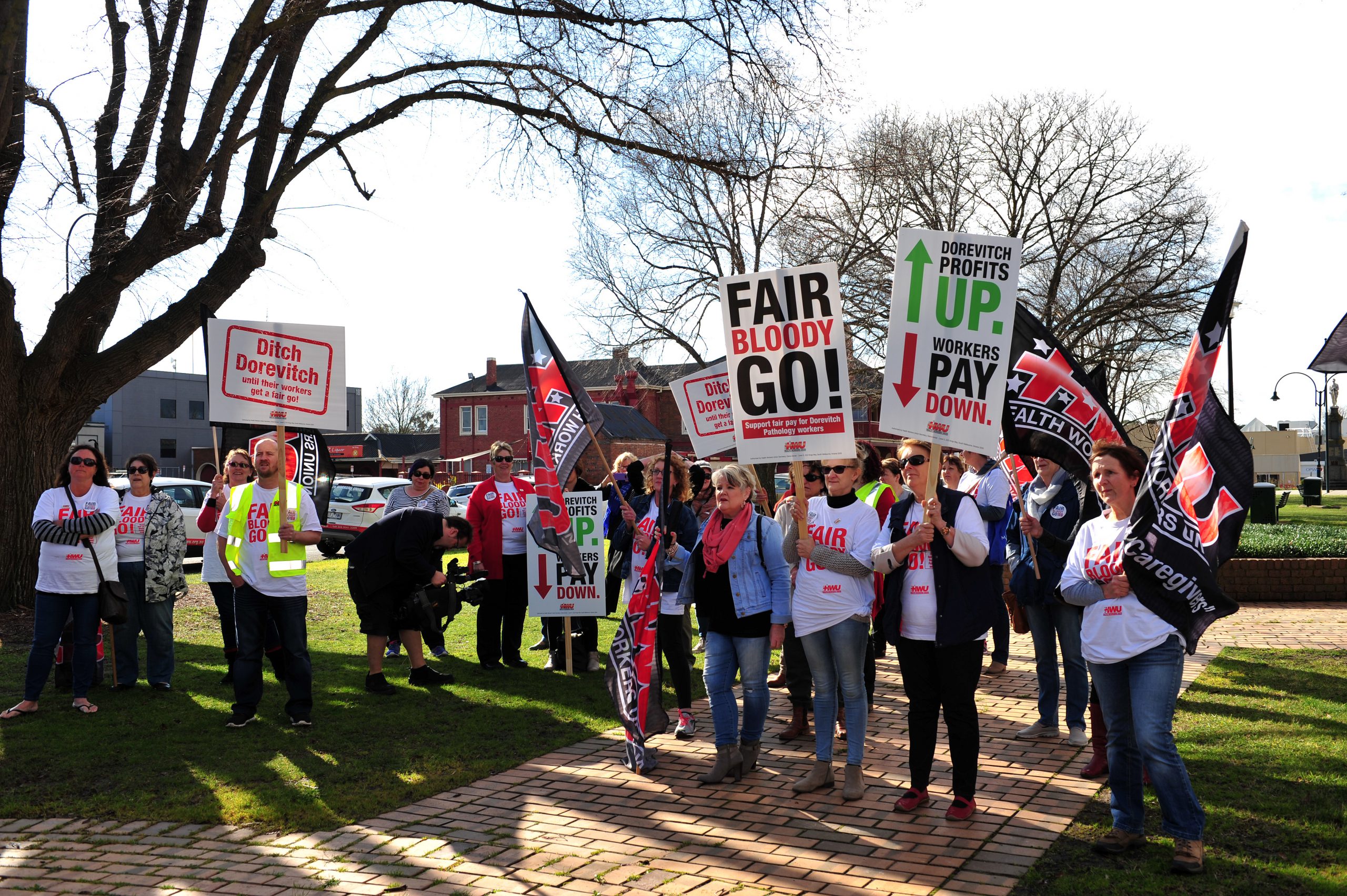 Gippsland Dorevitch Pahology workers took to the streets of Traralgon again today to protest after 76 Dorevitch Pathology workers across the state were locked out of their workplaces for protesting a "zero per cent pay offer" on Monday.
Six locked-out workers were joined at the protest by Health Workers Union secretary Diana Asmar and other Dorevtich workers on strike.
Leongatha-based Dorevitch Pathology worker Debbie Vanstone was one of the 76 locked out from her workplace as a result of participating in protests on Monday and addressed protesters with her story today.
See more in Thursday's Express.