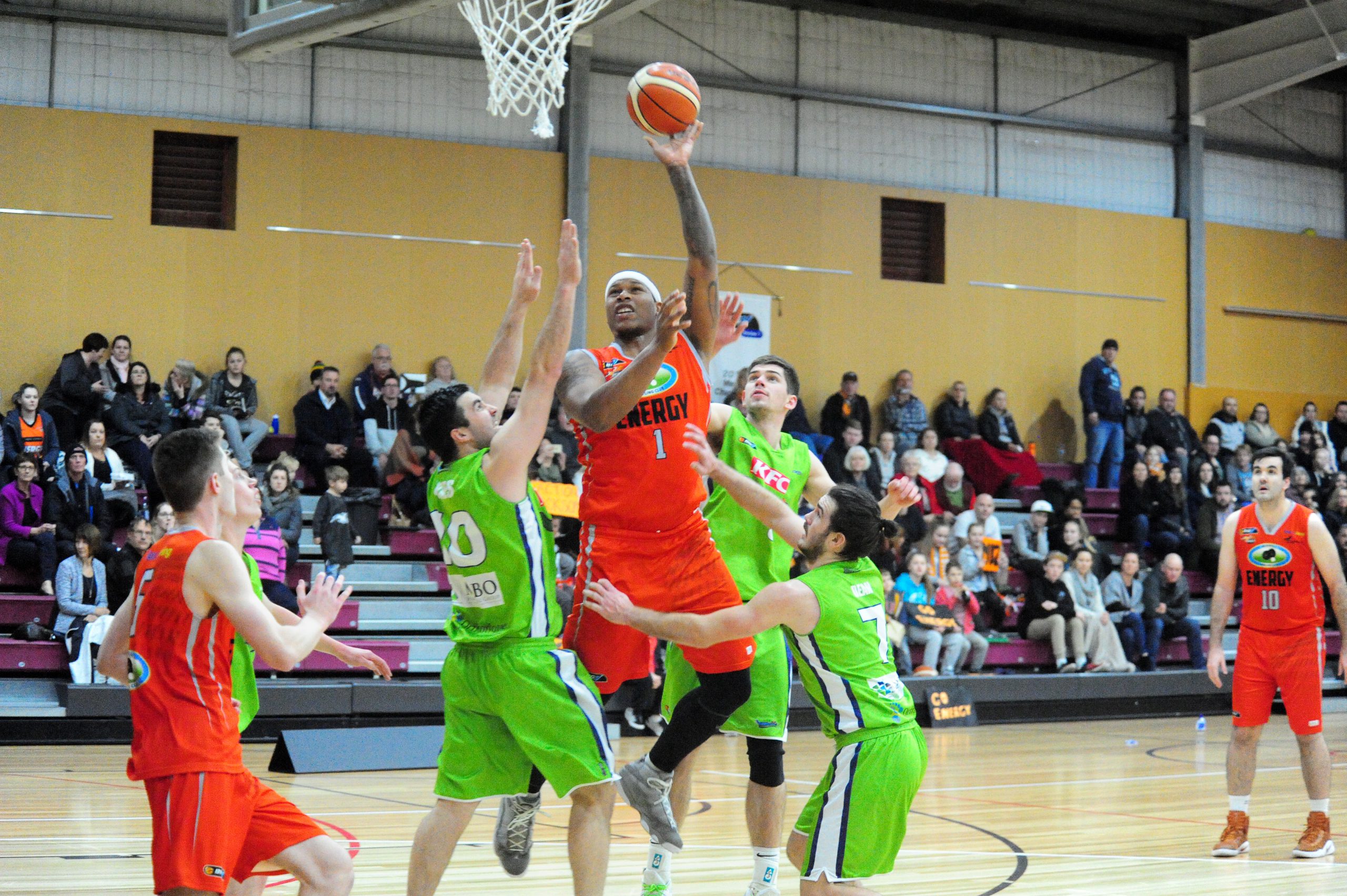 BASKETBALL
Latrobe City Energy was faced with a tough task when it took on defending champions the Warrnambool Seahawks on Saturday in the first elimination final in division one men's Big V Basketball.
Energy went into the game buoyed by its last performance against the Seahawks in round seven after notching an 89-74 win.
The finals spark was clear in both teams from the first whistle, with a collective 55 points piled on in the opening quarter.
Powerhouse Deondre McWhorter put away 18 points for Latrobe City in a mercurial opening 10 minutes.
Kourtlin Jackson joined McWhorter in hitting the scoreboard and led Energy into the main break with a one-point lead.
The third quarter was a different story, and some attention for McWhorter from the Seahawks defence hurt Latrobe, and Warrnambool packed on 23 points to Energy's 10.
Latrobe City president Michael Dyt said the third-quarter deficit was all but too much for Energy to overcome.
"We had a few challenges in the third quarter," Dyt said.
"That put us in a hole and we got a little bit down but we tried to do our best to adjust for the remainder of the game.
"It didn't help that (Warrnambool) hit eight points in 30 seconds at the end of the third."
A spirited pep-talk at three-quarter-time saw Energy start the final term with a bang.
"We pegged it all the way back and got to a couple points down," Dyt said.
A last-ditch effort in the dying seconds from Nick Sedley didn't come off and Energy fell at the siren by two points.
Xavier Blount (19 points) and Josh Dean (15 points) led the way for Warrnambool in an all-court effort in which all starting five Seahawks reached double digits.
Despite the season-ending loss, Dyt said Energy achieved a clear pass mark.
"Simon Vannapraseuth and Andrew Savige did really well and Vashon Weaver was very good with his defence and locking down Warrnambool's good players.
"We expected that we could go all the way so it was disappointing, but I believe we exceeded expectations," Dyt said.
Dyt also applauded the efforts of the Energy division one women side which narrowly missed out on a 2017 finals berth.
"Women had a great year," Dyt said.
"They had no import and were knocking on the door of finals and just missed out.
"Coach Jeff White did a great job getting the team together great recruiting for local talent."
Dyt thanked those who went out to watch.
"At a lot of the Melbourne games we had more supporters than the home side, which was fantastic."