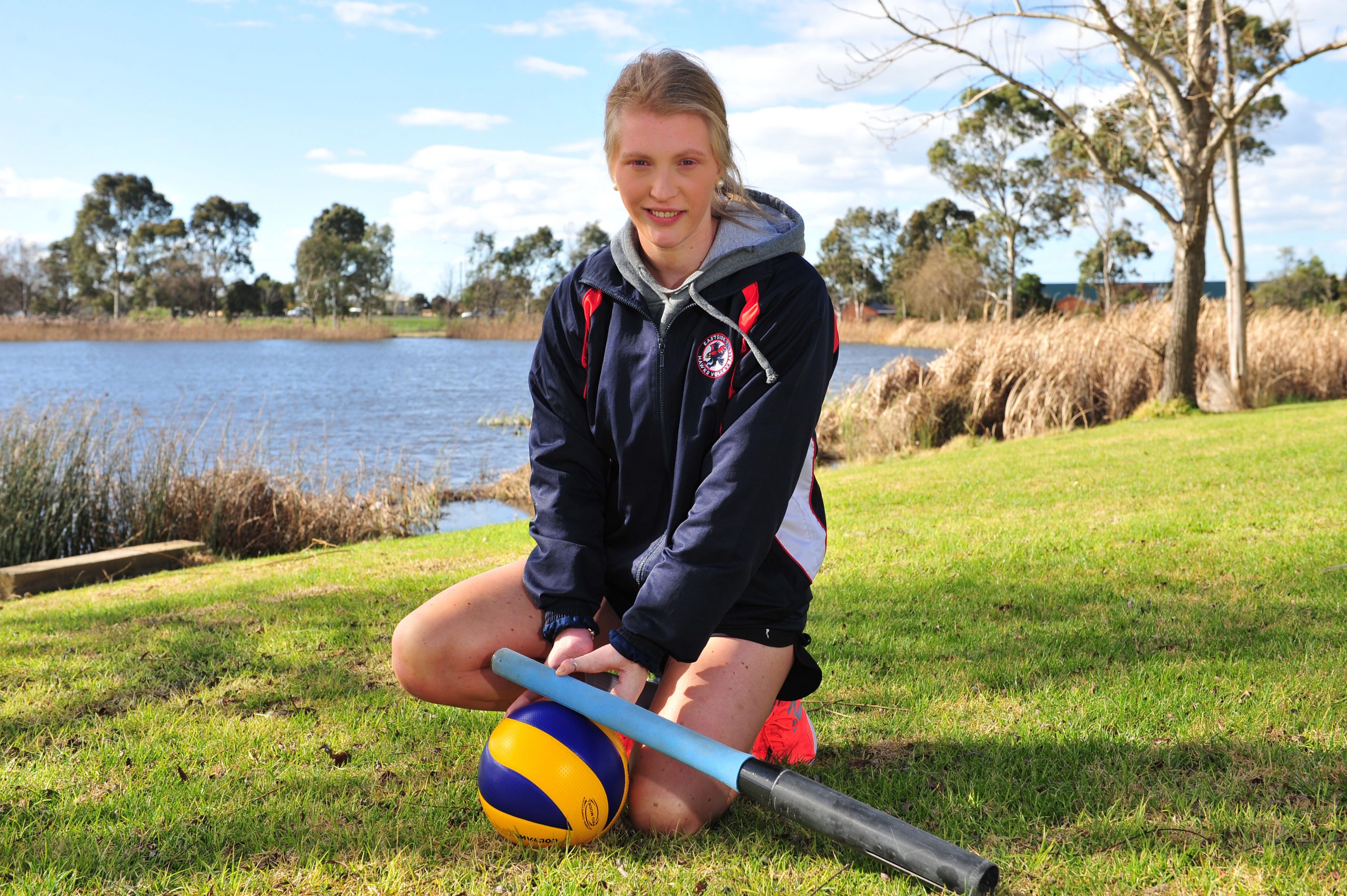 Alex Vuillermin is just 17 but has already achieved well beyond her years.
The Morwell local has collected a plethora of sporting awards but her most recent gongs are two of the biggest.
A gun volleyballer and rower, Alex has been announced as a finalist for Junior Sportsperson of the Year at the 2017 Victorian Disability Sport and Recreation Awards.
Most excitingly, she has also been selected for the Tokyo 2020 Paralympic rowing squad.
Juggling final year VCE studies is hard enough for a teenager.
Add in full time commitments to two elite-level sports and a physical disability and Alex's achievements become all the more remarkable.
Ectrodactyly-ectodermal dysplasia-clefting syndrome (EEC) is a rare genetic condition characterised by the absence of fingers and toes, a cleft palate and a range of other symptoms including some affecting the bones, hair, skin and teeth.
For Alex, EEC syndrome is no barrier.
She has been a key for the Eastside Hawks Women's Volleyball Club's Premier State League Team (able-bodied) for two years.
"It's pretty cool that (EEC syndrome) doesn't really affect me," she said.
"It's funny, I've been to so many state and national trials for volleyball where I'd play hours and the coach doesn't even realise that I have three fingers.
"Most of the time I would play full games at national and interstate level only at the end when we had to shake hands I'd get a couple of funny looks from people who were really surprised."
Now the volleyball season has wrapped up Alex is narrowing her focus to her other love, rowing.
A newbie to the sport, Alex took to the boat in the same way she takes to most things – with passion and relative ease, albeit by a stoke of luck.
"The whole rowing thing came about a year ago when my parents sat me down and said 'you should try and qualify for the 2020 Paralympics, you have the ability to do it'.
"So we sat down and looked at all the sports I was interested in and initially I wanted to have a go at athletics."
She ventured to Melbourne to attend a National Level Classification that would allow her to participate in athletics, but a knock-back soon proved to be a blessing in disguise.
"I could do things that other people with disabilities couldn't do, so unfortunately the athletics didn't happen."
A month later, Alex received a life-changing email.
"Rowing Australia contacted me and said 'we want you to come and have a go at rowing, we think you could be a priority athlete for the 2020 Paralympics,'" she said.
After attending sessions at the Australian Institute of Sport in Canberra and taking on a rigorous training schedule, Alex is well on the way to realising her Paralympic dream.
"I'm focusing on the world championships next year in Bulgaria, so hopefully I'll qualify and keep training and persisting towards Tokyo in 2020," she said.
"I have monthly tests on the rowing machine and have to send through my times to make sure I'm on track."
Alex is in the PR3 (legs, trunk, arms) category of Para-rowing for athletes who have full use of their legs, trunk and arms and can utilise a sliding seat.
"Everything is pretty much the same but I have a strap on my right hands that assists me to pull with all my strength."
While there may not be too many difficulties for Alex inside the boat, the sport does occasionally take its toll.
"I have a little bit of arthritis which flares up after a good, hard session but I've learned to put up with it."
Training will ramp up soon for Alex when she heads to the AIS again in November in preparation for the 2018 World Championships in Bulgaria and the 2020 Paralympics, but she isn't deterred by the extra work.
"Training next year is going to be 10 times harder but I'm excited. I couldn't do it without the support of my family and coaches so I owe them a huge thank you," she said.
"I'm so focused on my sport and nothing can stop me from doing what I really want."