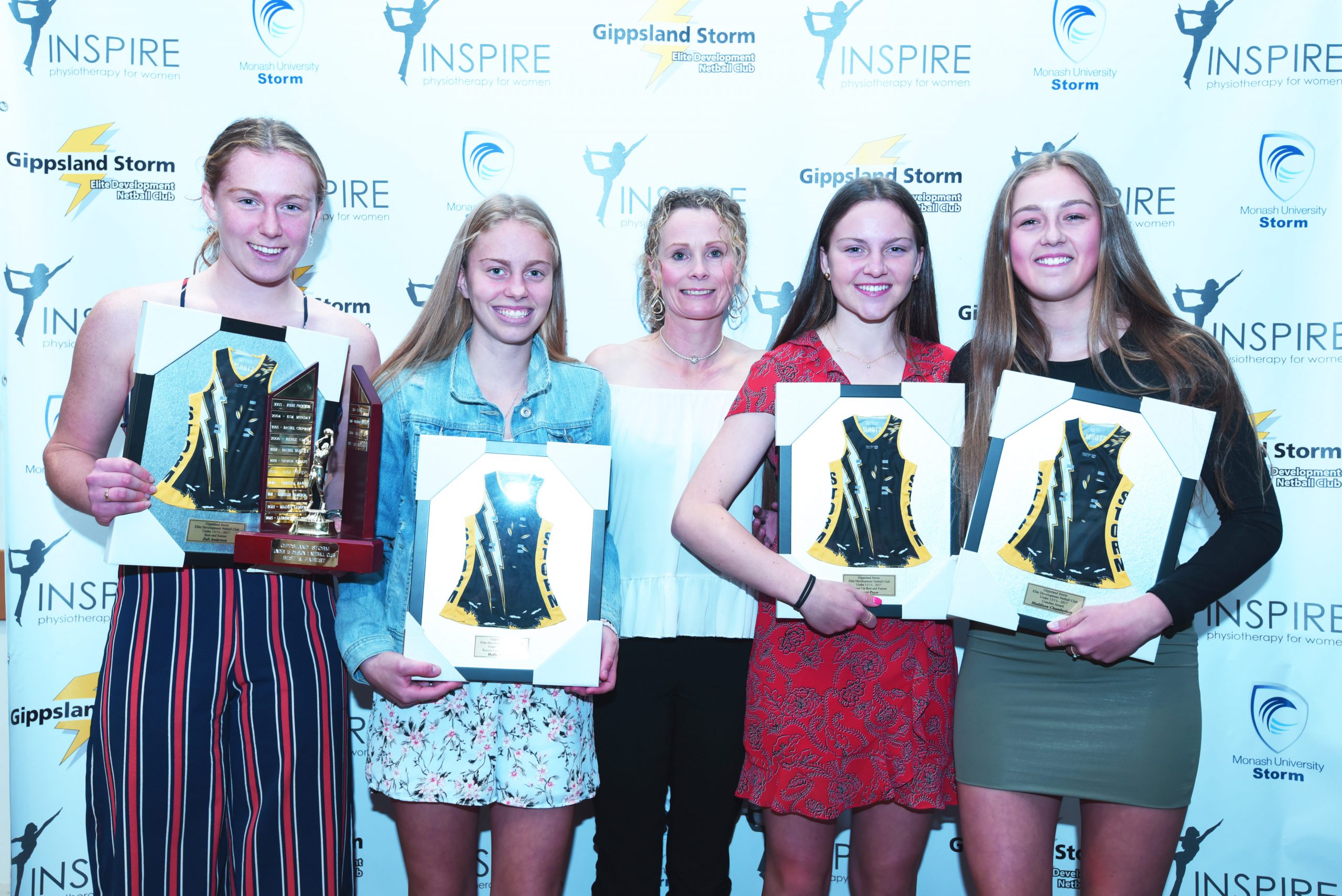 Gippsland Storm Elite Development Netball Club recently celebrated another successful autumn season at their presentation night at the Beaconsfield Community Centre.
The Storm fielded five teams in the finals series at the Waverley Netball Centre, with three grand final wins coming from games against some of the best junior tournament squads in the state.
Players come from across Gippsland, with Leongatha, Korumburra, Traralgon, Warragul and Drouin all producing stars.
Players also stem from the eastern suburbs of Melbourne, Cranbourne, Berwick, Beaconsfield, Officer and Pakenham.
The dedication of both players and parents from country Victoria is huge, with some travelling up to eight hours a week for both the games at Waverley and training sessions at Pakenham.
Throughout the night parents were asked why they made a big commitment to netball, with the most common response "to give our kids the best opportunity to train and compete at an elite level in netball", a club spokesperson said.
Storm's grand final-winning squads this season were the 15-and-under one, 15-and-under two and the 13-and-under two squad.
The open squad was runner up finalists and the 13-and-under one missed out narrowly in the first semi-final.
Head coach Simon O'Shanassy praised the performance of all the seven squads and coaches during the autumn season and noted their dedication and commitment to both their teammates and coaching staff.
Monash University Storm president Shane O'Sullivan attended the event.
Monash Storm are Gippsland Storm's sister club.
Sullivan is a board member of Netball Victoria and football manager at Carlton Football Club and provided words of encouragement and support for players.
Another highlight was guest speaker Shae Brown, who plays for the Collingwood Magpies in the National Super Netball series.
Brown talked about her netball journey, new challenges she has faced and her transition from midcourt to goal attack on the court.
She gave an inspiring and thought-provoking speech that will be remembered by players and coaches alike, the spokesperson said.
Storm now looks forward to its annual tryouts on 8 October at Pakenham and 15 October at Leongatha.
Visit the Storm website for preregistration information at www.gippslandstorm.com.au