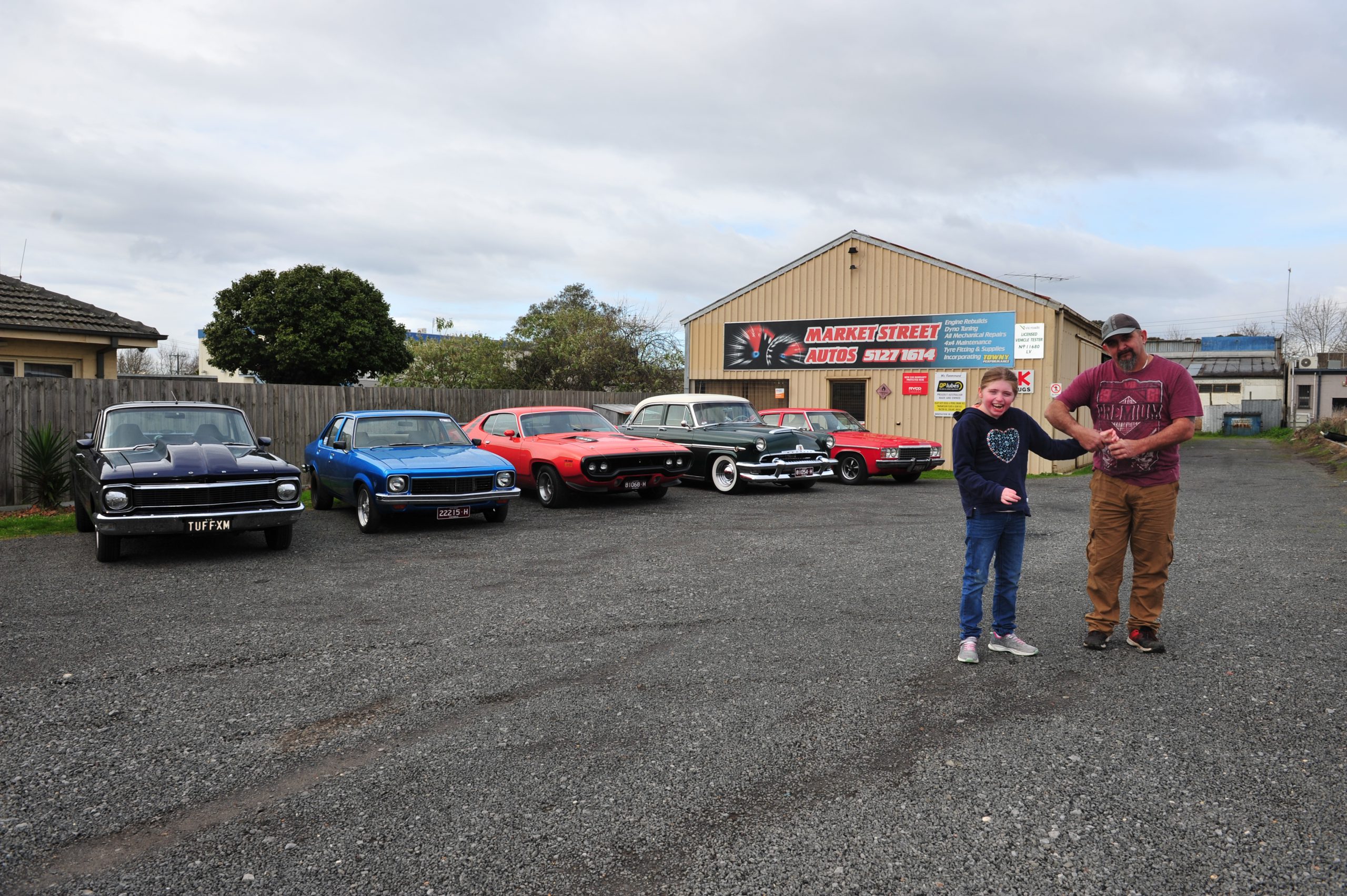 Living with a rare a neurological condition has been difficult for nine-year-old Chloe Saunders.

Her family home has been modified and her father gave up work to permanently care for his youngest of two children.

It's fair to say life hasn't been easy for Chloe, who has Angelman syndrome which affects the nervous system.
But a car and bike show this weekend to raise money for the Saunders family is set to change that.

The Pistons Car Club, located across the Latrobe Valley, hopes to raise between $5000 and $7000 to help Chloe and her family live a more comfortable life.
Funds raised from Sunday's Hazelwood Car and Bike Show will go towards the family to help make safety improvements around the home and boost day-to-day living.
"Last year we had a car meet because the family actually had their car stolen from their backyard," show committee member Anthony Papworth said.
"Pete needed a chop out from the car community, he's a car guy and worked as panel beater but can't [work] now because Chloe needs 24/7 care."
After the car was stolen, including a $4000 restraint seat for Chloe, the car community rallied behind the local girl and her family.
"We decided to see how we could again raise money for the family given their unforeseen circumstances and thought a car show was the most appropriate way to do that, Mr Papworth said.
Chloe's father, Pete Saunders, told The Express earlier this year his daughter was a "massive fan" of cars and could distinguish the sound of an engine before visibly seeing the car.
Mr Papworth encouraged car owners and enthusiasts to visit the show at Churchill on Sunday and said prizes would be up for grabs for a number of categories.
"We're expecting a lot of chrome bumpers but also modern performance vehicles as well as motorbikes," he said.
"There will be trophies given away for a large number of categories and also spot prizes for random acts of awesomeness."
Entry is $5 for adults, children free and entrants with cars $15.
Food and drink will be available with free kids' activities running throughout the event.
For more information about the show, visit 'Hazelwood Car and Bike Show' on Facebook or phone Jane Town on 0414 960 983.
The event is on Sunday, 29 October at Gaskin Park, Churchill.