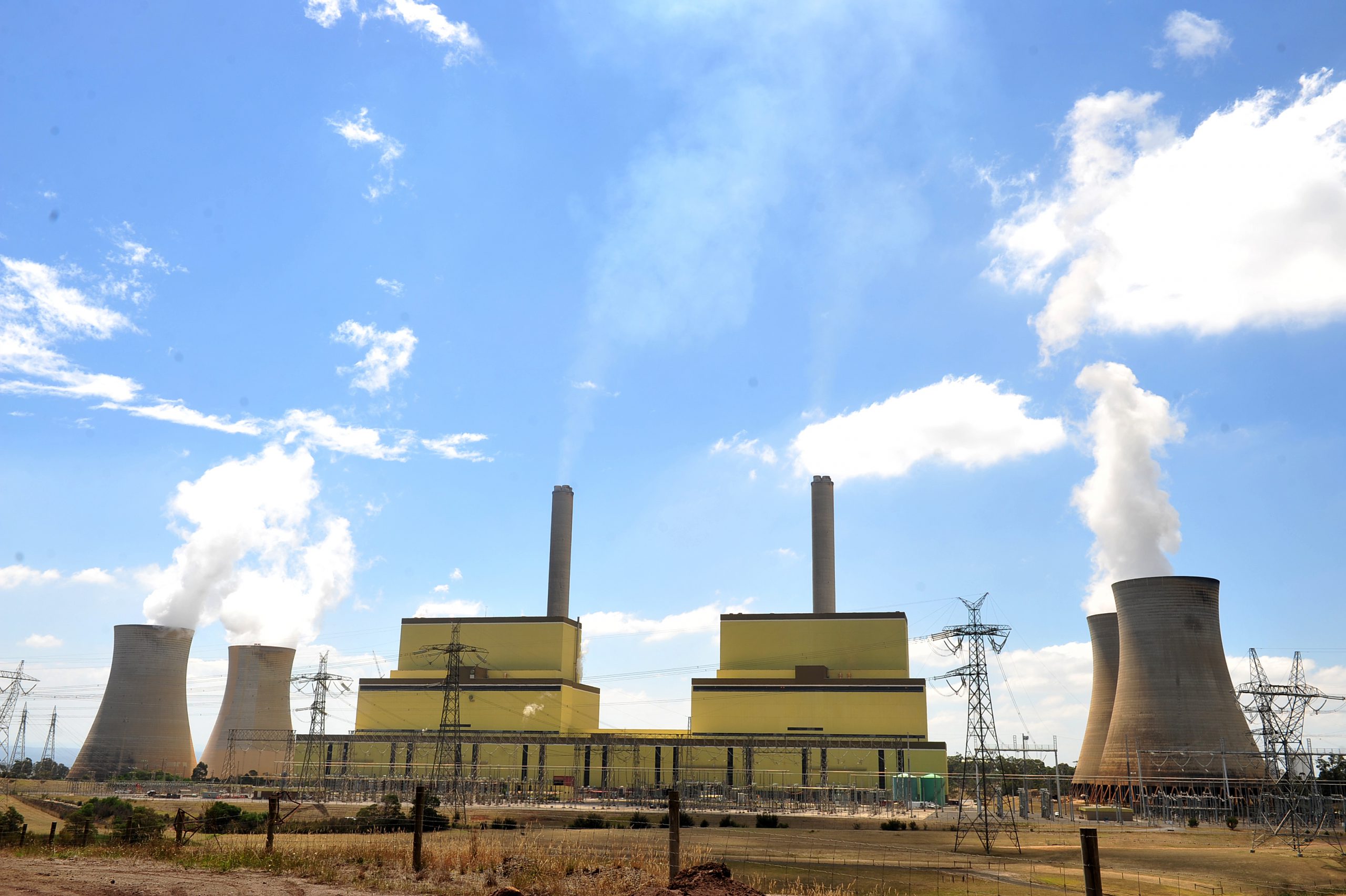 Emission limits applied to Australian power stations, including Yallourn, Loy Yang A and Loy Yang B, are significantly less stringent than the standards in the European Union, United States and China, an Environmental Justice Australia report says.

The report investigated 10 of Australia's coal-fired power stations, three of which are in the Latrobe Valley.
The report found 95 per cent of air pollution in the Latrobe Valley is from burning coal.
Environmental Justice Australia lawyer and former long-term Latrobe Valley resident Bronya Lipski said the emissions standards set by the Australian Government were pretty inadequate compared to "world's best practice".
"This has direct implications for the Latrobe Valley," Ms Lipski said.
"As far as regulation goes in enforcing emissions standards, we would like to see them taking more stringent measures to see licence conditions adhered to."
The report stated the "lack of a national standard for power station emissions has led to each state regulating its power stations differently" which resulted in the avoidance of a "significant layer of scrutiny that should be applied to power stations".
Ms Lipski said emissions limits were set by the National Environmental Protection Council, which many Australian states and territories adhere to, including Victoria.
"These standards are not necessarily robust and stringent legal measures… the Victorian Government is more than capable of setting its own very stringent standards for Victorians," she said.
The report focused on four pollutants, all of which are harmful and can cause and worsen a range of medical conditions including asthma, respiratory problems, stroke, angina, heart attack and cancer.
It found Victorian power stations' particle limits were less strict than that of the European Union, United States and China, reporting Loy Yang A's particle limit is eight times that of China.
Ms Lipski said her younger sister had chronic asthma as a child, which was likely worsened by the emissions from the then-four power stations in the region.
"We're talking about a girl who was regularly hospitalised. My mum would take her to the doctor and the doctor would say 'take your daughter out of the Latrobe Valley' and we'd go camping for a couple of weeks and she would dramatically improve. We'd go back home and, slowly but surely, she'd get sick again," Ms Lipski said.
"If the air quality is as good as the regulators say it is, then why do so many families have so many issues with respiratory illness?
"The elephant in the room of the Latrobe Valley is air pollution and it really needs to be addressed."
The EJA report included profiles of the 10 power stations, including Yallourn, Loy Yang A and Loy Yang B.
It found that the Environment Protection Authority had issued Yallourn with three pollution abatement notices for a range of non-compliance issues and claimed that an EnergyAustralia employee admitted to the EPA that, during times of excess particle emissions, EnergyAustralia "simplified" its emissions reporting by simply stating that it was emitting at its licence limits.
An EnergyAustralia spokesperson said the EPA did issue pollution abatement notices to improve methods of particle discharge monitoring.
"The fact is that in 2016 emissions from the power station were within limits set by the EPA," they said.
The spokesperson said the company was unsure of where the statement about "simplified" reporting had come from or who had made it.
The EJA profile on Loy Yang A stated the power station emits the second-highest level of sulphur dioxide of the 10 stations investigated in the report.
An AGL spokesperson said it was important to note the report includes the mine's emissions, which supplies both Loy Yang A and Loy Yang B.
"It is therefore difficult to make comparisons to other power stations," they said.
Additionally, the report stated Loy Yang B's particle and sulphur dioxide emissions limits exceeded international limits.
An ENGIE spokesperson said Loy Yang B operated in accordance with strict environmental licence conditions overseen by the EPA.