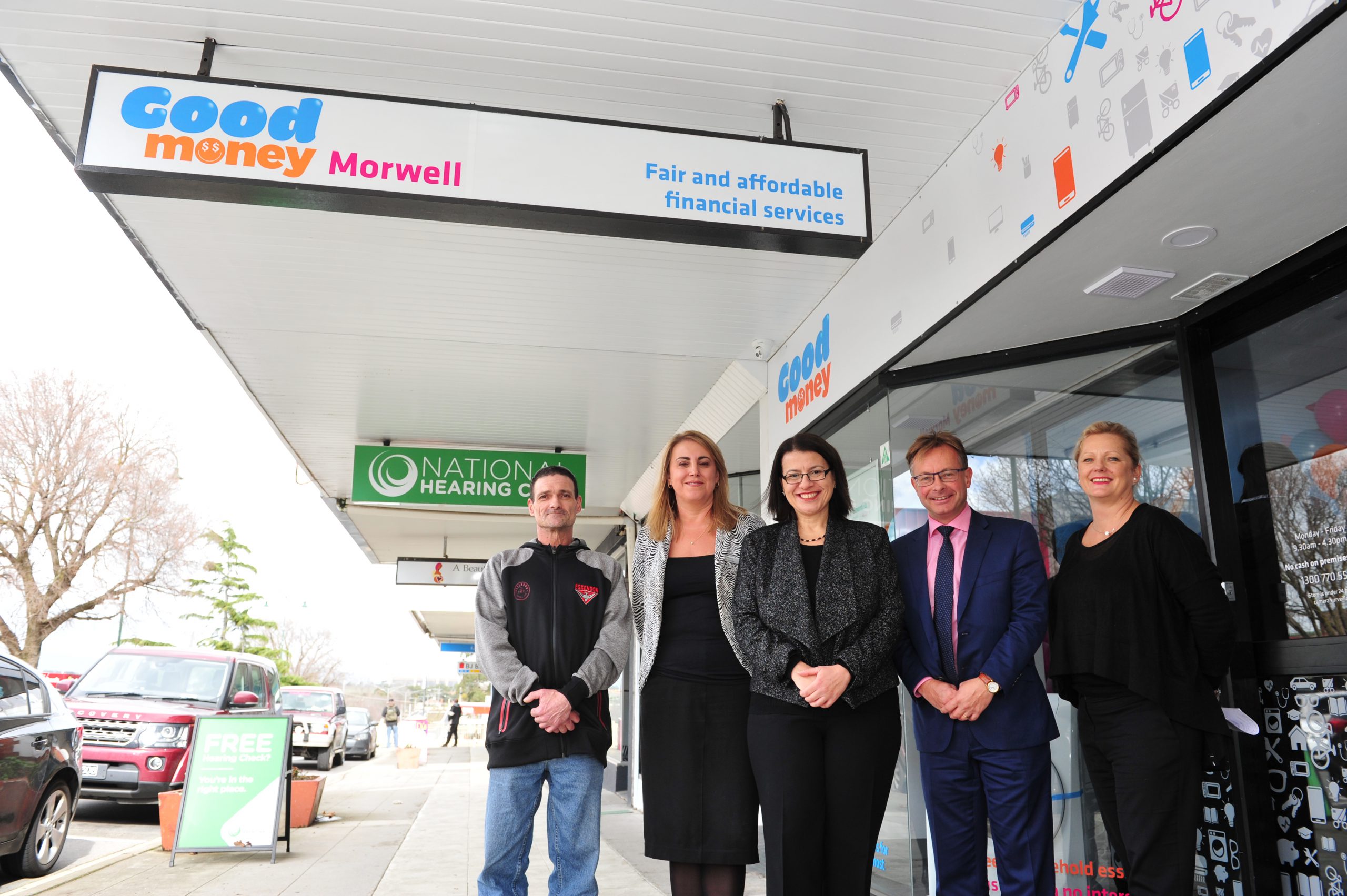 Those under financial pressure in the Latrobe Valley and surrounds will now have access to a safe and affordable alternative payday lender with the official opening of Good Money in Morwell yesterday.
Good Money allows clients to apply for low or no interest loans for essential items such as a fridge, washing machine, car repairs, computers or school books.
State Families and Children Minister Jenny Mikakos opened the hub, which has already provided 19 people with loans.
Latrobe Valley resident David Watt was one of the first people to utilise the service.
"It saved me, actually," Mr Watt said.
"My registration was due, it was out of date and unregistered. I didn't know what to do.
"I heard from my friend about it, I came in and had a talk, filled out all the forms… it only took until the next day and it was all approved.
"It was great, very little difficulty and it helped me get ahead."
Mr Watt, with a background in sheet metal, has struggled to find work in the region and said the loan had enabled him to reach out to the wider region to look for work.
"My daughter lives in Morwell, so I can take her to school. Otherwise I wouldn't be able to do that."
The state government is investing $2.3 million in the hub in partnership with Good Shepherd Microfinance and the National Australia Bank.
Ms Mikakos said the hub could provide meaningful support to people who are struggling to avoid the cycle of debt.
"This is about helping people experiencing financial hardship buy vital everyday things like fridges, washing machines or computers to help them get by without needing to resort to pay day lenders," she said.
Good Shepherd Microfinance chief executive Adam Mooney said many families were doing it tough and sometimes have to go without the essential everyday goods and service.
"What we're offering here through Morwell, and more broadly across Australia through Good Shepherd Microfinances programs, is very much hope and human connectedness. Something we all as individuals yearn for," he said.
"This is a rare opportunity where compassion for humanity and people, dignity and economic opportunity go hand-in-hand."
The Morwell hub is the fourth to open in Victoria and forms part of state government's $174 million Community Investment and Infrastructure Fund to deal with infrastructure, education and health priorities in the Latrobe Valley.