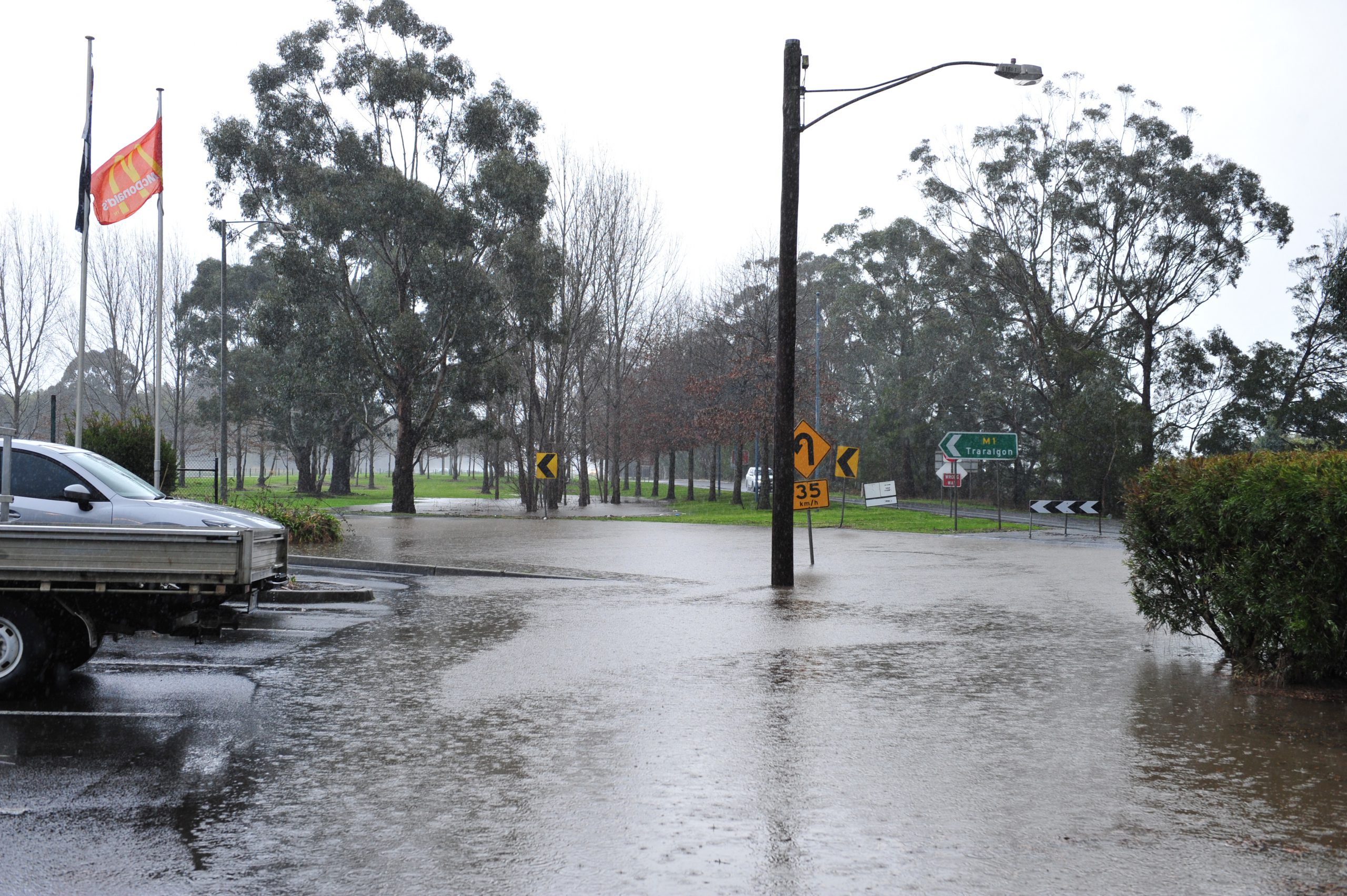 Heavy rain has caused minor flooding at Moe, resulting in the closure of the first Moe Traralgon-bound exit near McDonald's.
Moe police confirmed vehicles could still exit the freeway at the off-ramp onto Lloyd Street however drivers travelling to Traralgon were advised to enter onto the freeway at the Gunns Gully on-ramp near Newborough.
Emergency services said there were no road closures at Traralgon or Morwell.
Bureau of Meterology RAAF Base East Sale meteorologist Adrian Fitzgerald said a high pressure system was expected to move across Victoria over the weekend.
"This will reduce the risk of any further shower activity, though some light showers are still expected in a southerly wind regime during Saturday," he said.
"On the Saturday there will be light isolated and infrequent showers."