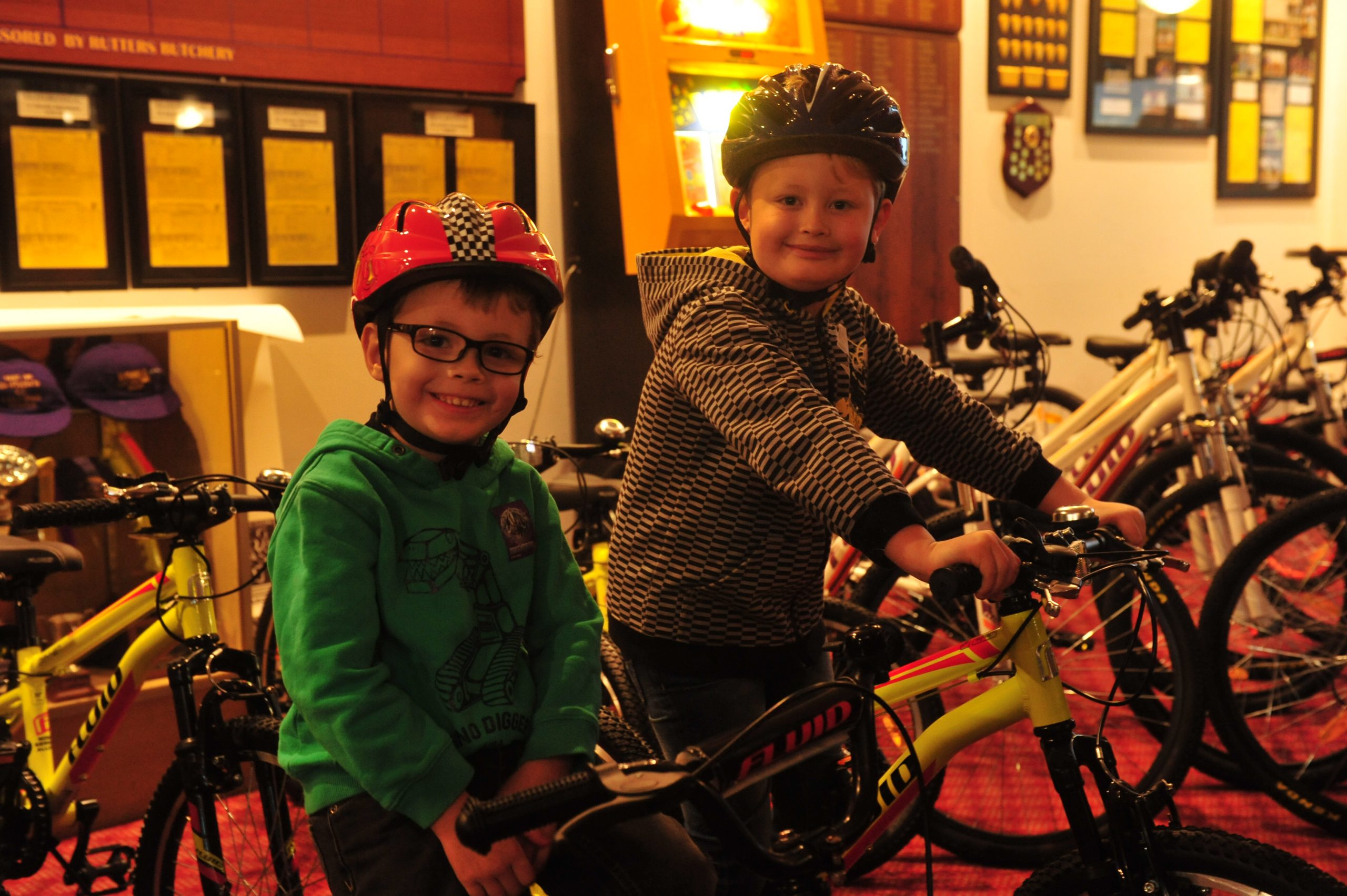 It was an emotional scene at Traralgon Football Club on Friday afternoon when 42 school-aged children were presented with bikes thanks to Australia's longest running motoring event, the Variety Bash.
The handful of students from Grey Street Primary School, Noah's Arc and Latrobe Special Developmental School were selected to receive the bikes for a range of circumstances.
Variety Children's Program assistant Tracey Ruse said an invitation was sent out to each of the three schools to nominate children in-need to receive a bike, in an effort to "brighten their day".
"Every kid should be able to ride a bike and so we help families who aren't maybe able to afford these kinds of extra curricula-type activities and give them a bike so they can learn to ride," Ms Ruse said.
Ms Ruse said the program came to fruition through the support of Derryn Hinch, after he acknowledged how memorable it was to receive his first second-hand bike as a kid.
"He's really pushed the program so we've done a lot of work with him over the last 30-odd years with bikes to help families and children who may not be able to access (a bike) for whatever reason," he said.
One boy, a six-year-old from Traralgon, described the experience as the "best day of my life".
Latrobe Special Developmental School and Life Education Gippsland's 'Healthy Harold's Helping Hands' program also received a financial boost during the presentation, in front of about a 300-strong crowd.
"Throughout (Friday) from the start of the day to the end we gave away $167,000 from the time we left Epping to when we arrived in Traralgon," Ms Ruse said.
"In this area we gave a $22,000 cheque to Latrobe Special Development School to help with their sensory room which helps with things like a magic carpet, a mirror ball and a number of other things.
"That will allow them to create a sensory room within their school for the special needs students…. it will give them a quiet space to go if they're a bit anxious."
A $30,000 cheque was presented to Life Education Gippsland.