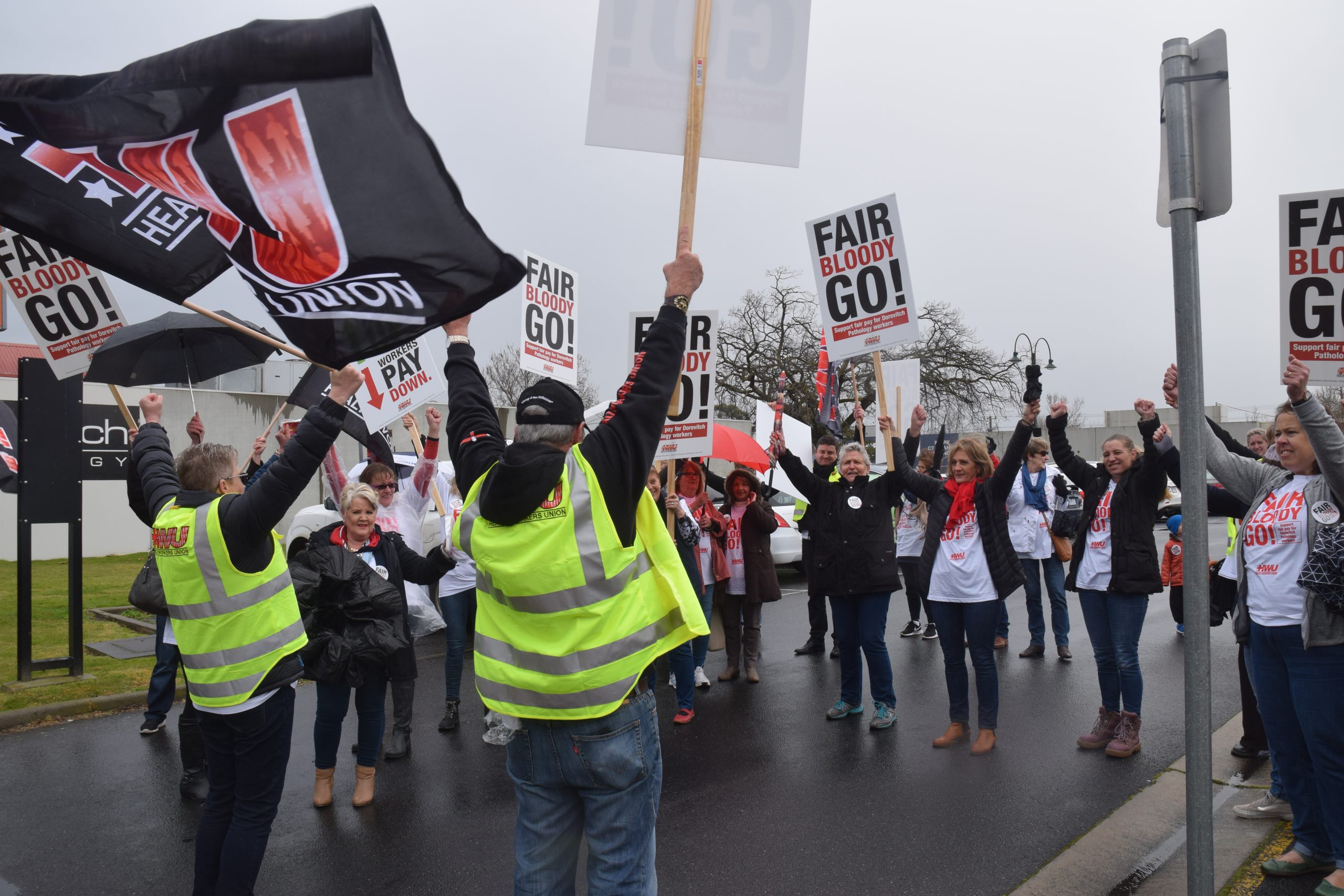 More than 600 Dorevitch Pathology workers across the state have gone on strike indefinitely, beginning at noon Friday.
It follows a long running pay dispute in which workers were offered a zero per cent pay rise and more than 80 workers were locked out from their workplaces following strike action two weeks ago.
Health Workers Union secretary Diana Asmar said workers took industrial action against Dorevitch from Monday, 7 August until Tuesday, 15 August.
"Our members returned to work on Tuesday at 6am. The Health Workers Union gave Dorevitch an ultimatum, put a fair pay offer on the table and return 89 locked out workers by Friday at midday or we will take industrial action again," Ms Asmar said.
"Our strike is indefinite."
She said the most of the Dorevitch workers were women earning less than $21 an hour.
"Primary Health, the company that owns Dorevitch, issued a statement that their profits have gone up on last year, now at $92 million with reported revenue at $1.7billion," she said.
"It is immoral that they should offer their workers a zero per cent pay rise after making them wait 10 years."
Ms Asmar said Health Workers Union had received reports Dorevitch was flying in pathology collectors from Queensland and South Australia and their contingency plans were not sustainable in the long run.
"Many of our regional communities were left without pathology services. The state is in the middle of a flu epidemic, and this industrial action will have a direct effect on the health and wellbeing of many Victorians," she said.
"Regrettably, that's what happens when you have 600 health workers go on strike."
The Express approached Dorevitch Pathology for comment but did not receive a response by time of publication.