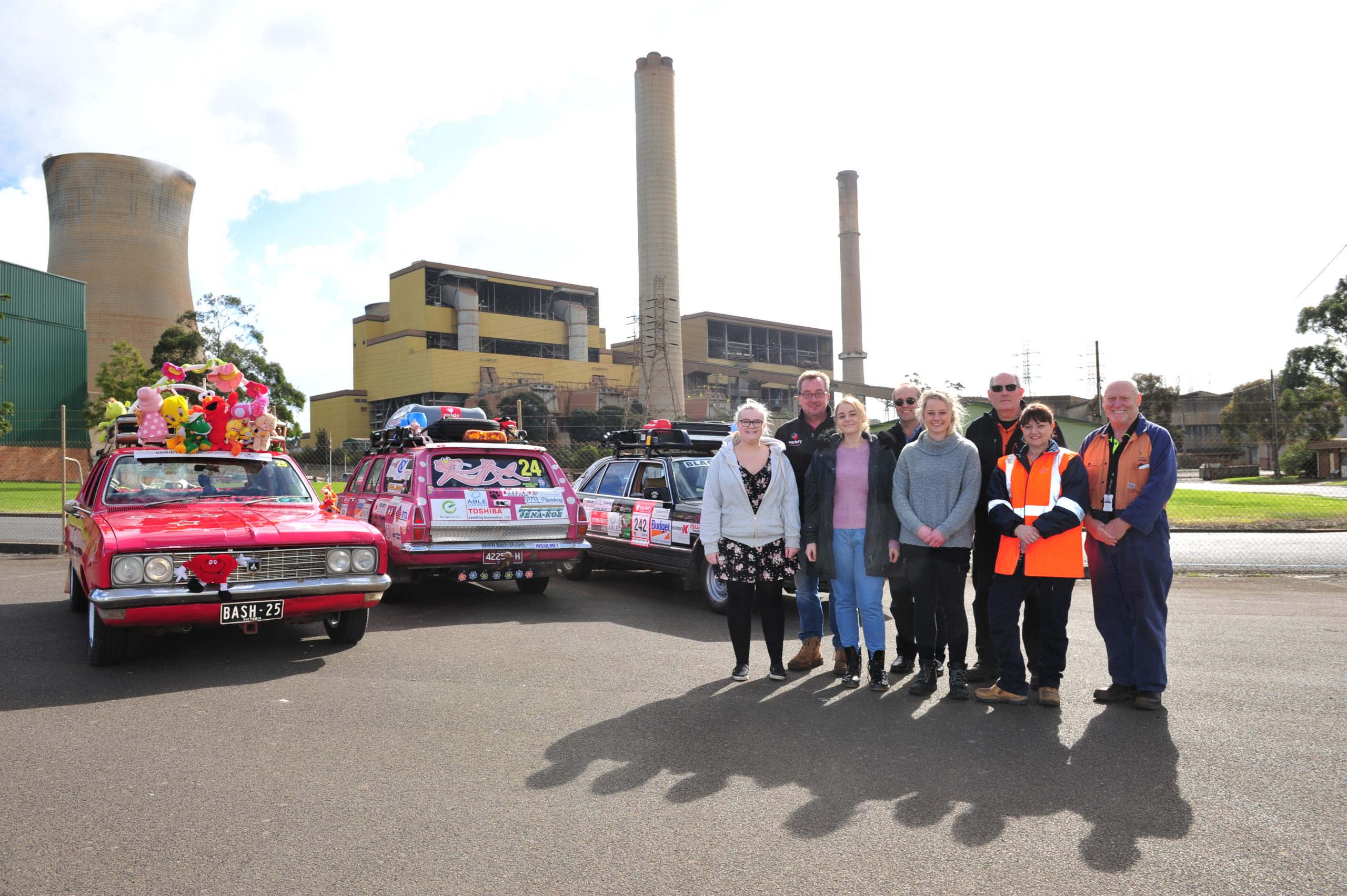 A group of Latrobe Valley power industry operators have set out across the country in an attempt to raise funds for children in need at this year's Variety Bash.
The 10-day event started at Epping in Melbourne's west on Friday morning before heading south towards Gippsland, stopping at Traralgon overnight.
The convoy is destined for Fraser Island and will stop by at places including Canberra, Newcastle and Coffs Harbour along the way.
The cars are expected to reach their final destination on Sunday.
Three of the cars in this year's convoy are owned by Yallourn Power Station workers, including the Pink Panther, a 1967 Holden HR Wagon.
"We saw one of our employees get involved with another team on the bash six years ago and from that I decided to buy a bash car, the Pink Panther, and get a team together the following year," Energy Australia maintenance leader at Yallourn Power Station Paul Koopmans said.
"This year there's three cars going with employees from Yallourn Power Station made up of about 12 people."
The other cars from Energy Australia's fleet include the Black Panther, a 1985 Mercedes Benz 380 SEL and the Pyjama Party, a red 1969 Holden HT sedan.
So far the three teams combined have raised in excess of $50,000 this year.
Each car is made up of about four people, each playing a different role.
"Someone often takes on the driving, the front passenger does the navigation and the people in the back just sit there and enjoy the ride," Mr Koopmans said.
"It's a terrific experience because everyone is focused on raising funds for special needs kids."
Cars eligible to enter the bash must be more than 30 years old but require a number of modifications to improve safety requirements on the epic 3227 kilometre trip.
"For instance, the ground clearance on these cars has to be higher than normal and bash plates need to be fitted underneath to protect the engine and gear box," Mr Koopmans said.