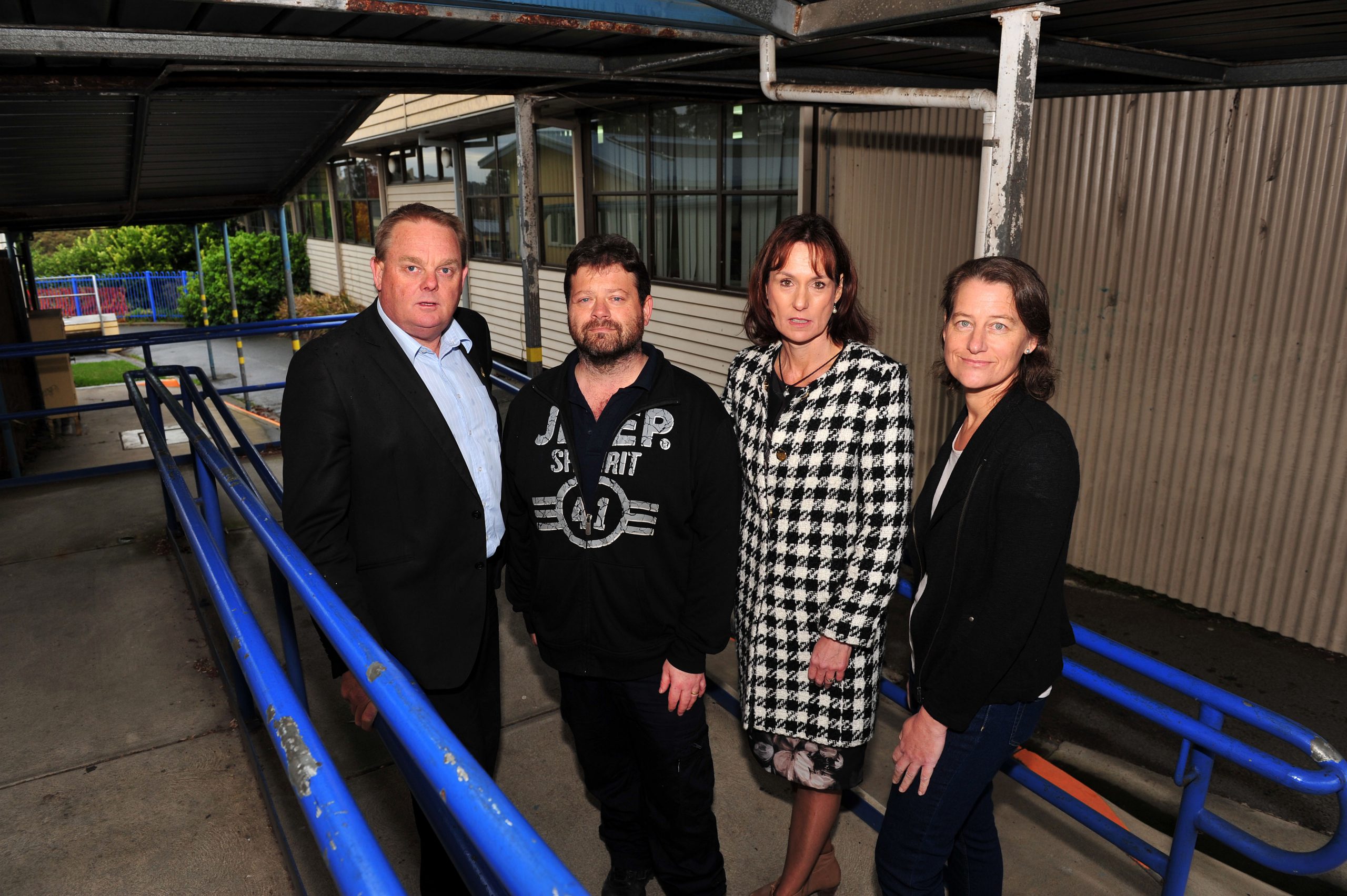 It took last Tuesday's morning downpour to expose what has been plaguing staff and students at Latrobe Special Developmental School for years a leaking roof, narrow pathways which affect wheelchair users and out-dated facilities.
A petition calling for government funding to upgrade the more than 60-year-old Traralgon school was launched last week to help improve the condition of its about 75 students.
State Member for Eastern Victoria Melina Bath and State Member for Gippsland East Tim Bull are leading the campaign that hopes to collect signatures not only from the Latrobe Valley community but its surrounds.
"I think we will get thousands of signatures… this will have widespread support from central Gippsland people because they can access this for their children," Ms Bath said.
She said the school's oldest building was built in the 1950s while the rest of the classrooms were "a hotchpotch of buildings" that needed improvement.
Ms Bath said "nothing was being done at the moment" to alleviate the plight of school staff and students.
"The motto of this school is 'towards independence' and it's very hard to grow towards independence when you are working in areas that are not fit for purpose," she said.
Mr Bull said the campus operated in a "far from a state-of-the-art environment".
Mr Bull said the school was originally built as an adult school in the 1950s and was converted to a special development facility 30 years later to cater to children with moderate to severe disabilities.
School council president Sam Varsaci praised the staff for doing their best to support the students.
"They're doing their job to the best of their ability given what they need to work with, we couldn't ask anymore of them," he said.
Copies of the petition can be obtained from the school, the office of Ms Bath at 181 Franklin Street, Traralgon, or by visiting
www.melinabath.com.au/petitions
Education Minister James Merlino said Latrobe Special Developmental School was one of 1500 Victorian government schools whose needs would be considered when making decisions on school infrastructure funding as part of future budget deliberations.
"The local community should be extremely sceptical about any petition from the National Party. The National Party didn't fund a single school upgrade across the Latrobe Valley during their long four years in government," Mr Merlino said.
"This compares to Labor who has already invested more than $40 million in school upgrades across Latrobe Valley."