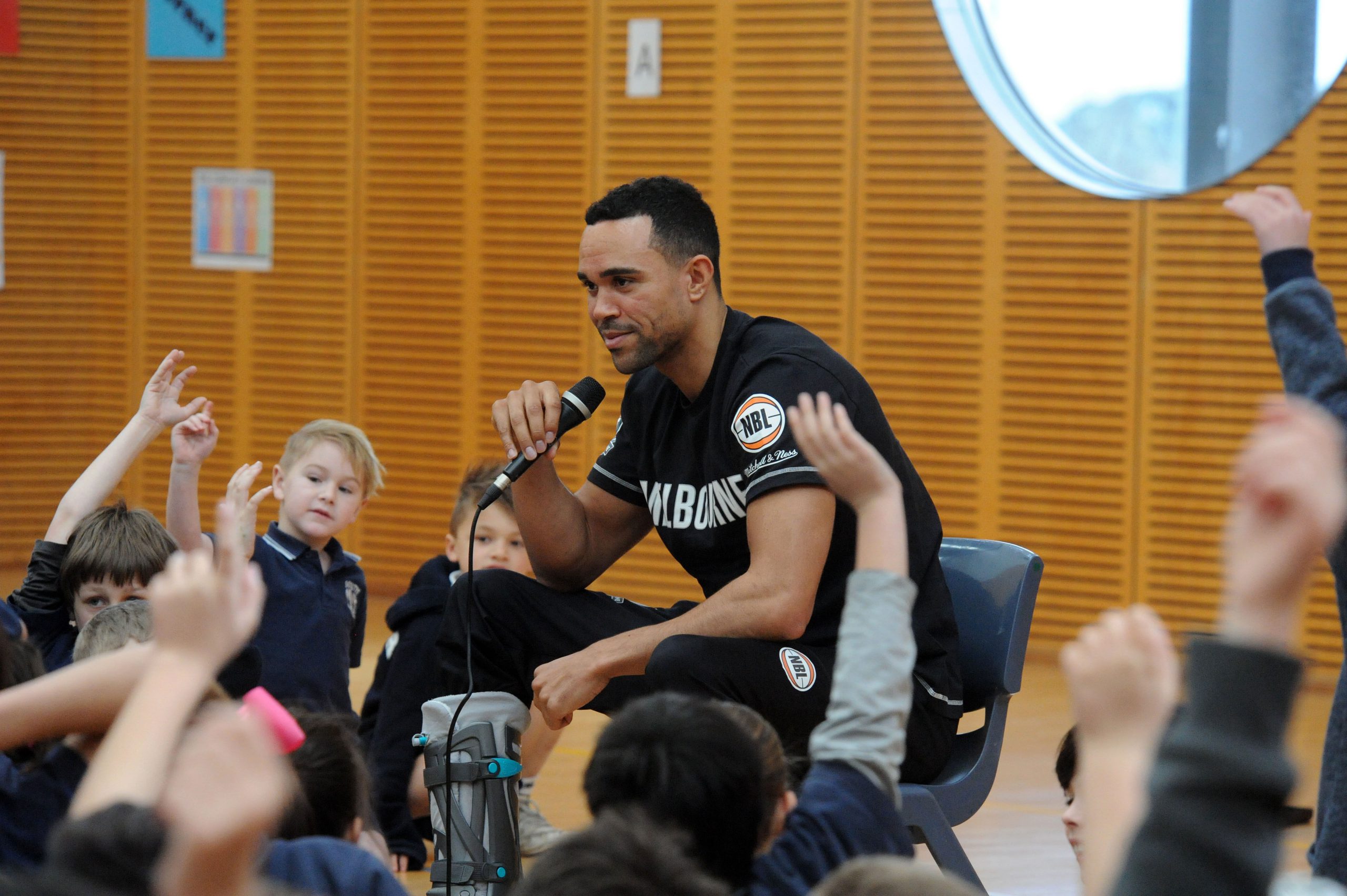 South Street Primary School in Moe was treated to a visit from Melbourne United shooting guard Daniel Dillon on Friday ahead of next month's NBL pre-season 'Blitz' tournament in Traralgon.
Dillon was in town promoting the three-day tournament which will feature all eight NBL teams playing off in the Latrobe Valley from 7 to 9 September.
Students had the chance to ask Dillon a range of questions before posing for a photo and receiving an autograph from the Melbourne-born basketballer.
"We're trying to engage with the community and with the Blitz coming up next month all the NBL teams are going to be out here so it's nice to come out and do something for the kids and give them some aspirations to work towards," Dillon said.
"They were asking some really funny questions… it was good to talk about my journey through basketball and where it's taken me."
Dillon said the Blitz would give youngsters a chance to get together outside of school and enjoy the some elite sport in the comfort of a local stadium.
"I don't remember a time when I was growing up where they would have all of the NBL teams in one place at one time for a tournament in Victoria," Dillon, who is recovering from an Achilles tendon injury, said.
"There's been a lot of teams playing in Melbourne but it's good for the Latrobe Valley community and Gippsland to have access to the NBL in their own backyard."
South Street Primary School physical education teacher Billy Rilen said the opportunity to meet Dillon highlighted to students a career in elite sport was possible.
"Over the last 10 years sport's been coming back into the curriculum and I think there's definitely ties with physical activity and pursuing a career in sport," Rilen said.
"Daniel's a local boy from Melbourne and he's been able to travel the world for sport, it's something that I tell the kids 'if they work hard at something, anything's possible'."
While the teams are in town, a number of community clinics for local students, clubs and coaches will be run to improve their skills at a local capacity.
Eighty-five students from South Street Primary School will participate in the clinics.
For more information, including ticket sales and game times, visit landing.nbl.com.au/blitz17
Between 7 and 9 September the NBL will host a pre-season tournament 'Blitz' in Traralgon.