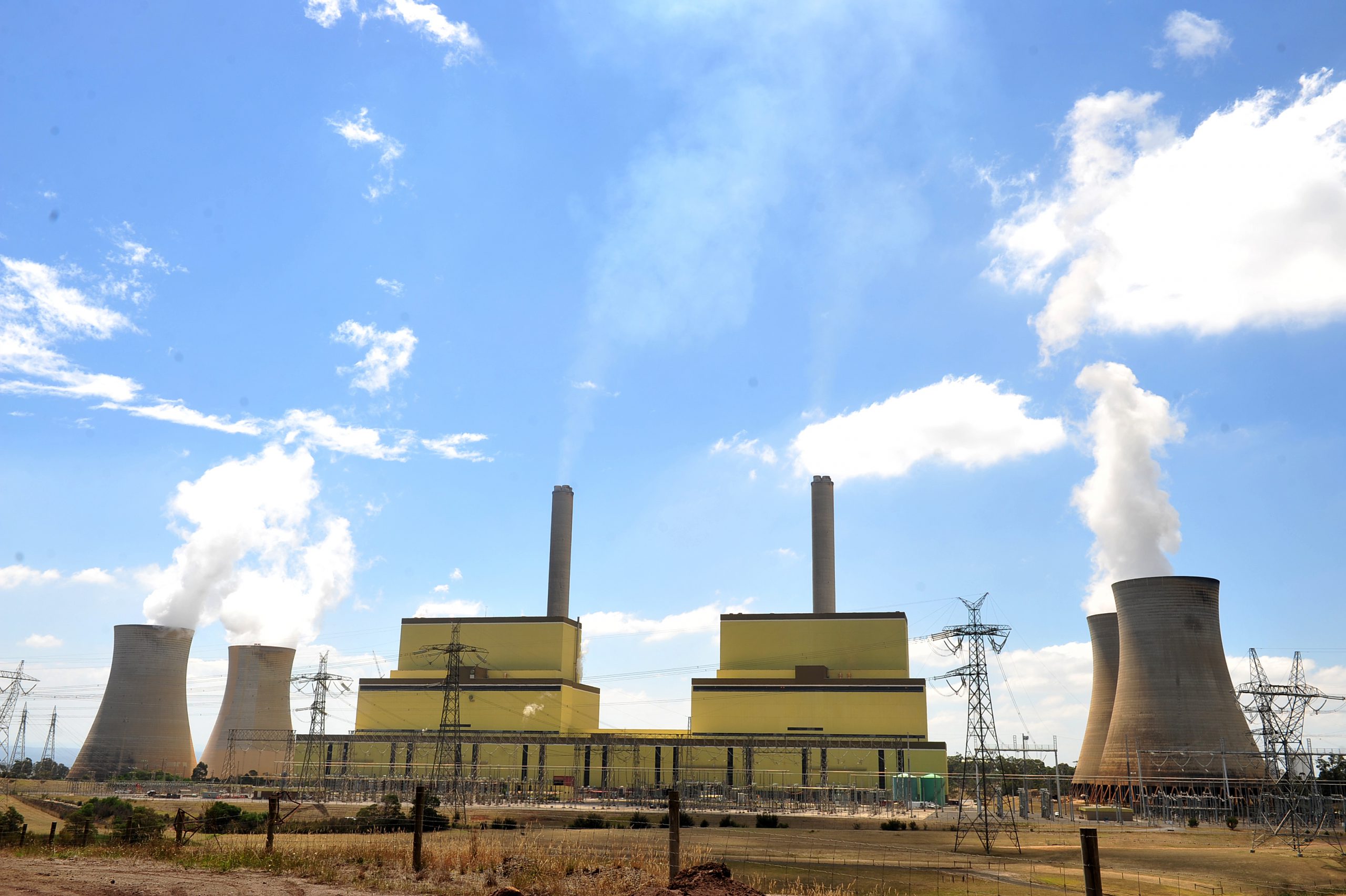 The state government's renewable energy target will drive down power prices in the short term, but push out an existing generator in the medium to long term, an independent think-tank has warned.
Grattan Institute energy fellow David Blowers said the target of 25 per cent by 2020 and 40 per cent by 2025, tabled in parliament on Wednesday, would put pressure on existing coal-fired generators and "one of them will have to leave".
Mr Blowers said it was difficult to predict exactly when this would occur.
"It all depends on what is going on inside that power station," he said.
"We do not know what the financial pressures are in these private companies. It could be they're completely safe and will be able to ride out periods of very low prices, it could be they're living hand-to-mouth.
"The reality is, in this world, it could be any time."
Currently, Yallourn Power Station owner EnergyAustralia plans to run the plant until 2032, while Loy Yang A owner AGL plans to close its station no later than 2048.
The ENGIE-owned Loy Yang B power station's end of life date is 2049.
Energy, Environment and Climate Change Minister Lily D'Ambrosio disputed Mr Blowers' comments, saying in a statement, the Victorian renewable energy target was about adding supply to the market, not replacing existing generators.
"VRET is also designed to complement a national target if Malcolm Turnbull and Tony Abbott can get their act together," Ms D'Ambrosio said.
Mr Blowers said the state government's renewable energy target had not been well thought through.
"I think it would have been prudent of government to come up with a broader transition plan, rather than just how we're going to introduce renewables into the system.
"If you're going to undertake that transition, you have to put something in place to help those people who are going to be most affected.
"It's not good enough that when something closes down that then everyone acts, we should have been acting 10 years ago."
The state government announced a $266 million economic transition package for the Latrobe Valley following the announcement in November that Hazelwood Power Station would close this March.
Nationals upper house Member for Eastern Victoria Melina Bath said it was "irresponsible" for Victoria to "go it alone" with its own renewable energy target.
"If a baseload power station goes out of the market within a short space of time, we're going to see a huge cost impost on families and businesses," Ms Bath said.
"If all industries are paying far higher cost burdens they will have to pass those cost burdens on to their products and it will do us out of a competitive market.
"I think there needs to be a sensible progression and planned progression to a renewable energy target and one that has widespread community support, not one that's just looking for a green vote in inner-city Melbourne.
"I believe we should be looking at reducing emissions in a sensible way across a broad range of avenues including renewable energy, but not limited to renewable energy."