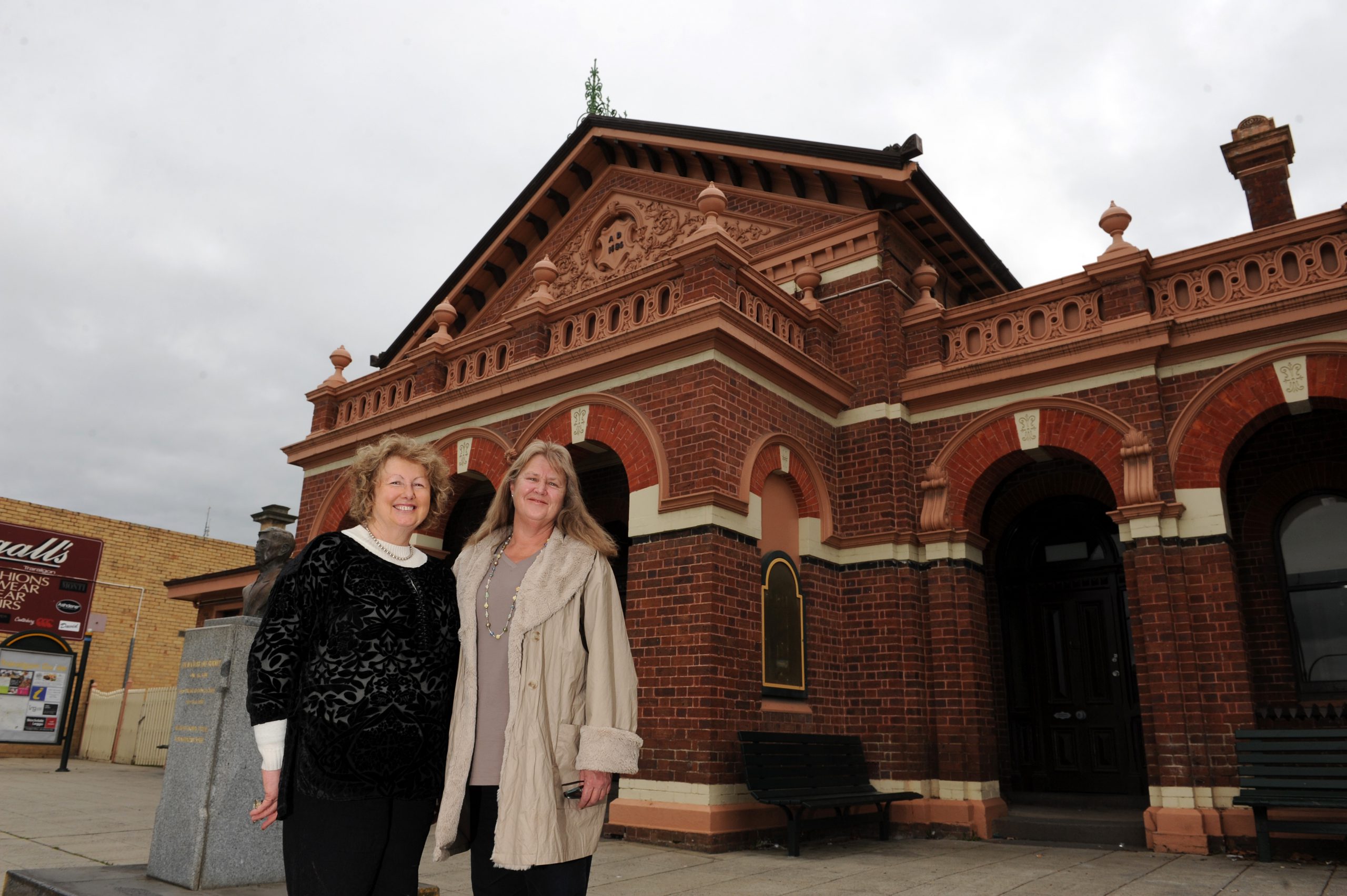 The Traralgon Courthouse will be a vibrant community centre with lots of events and activities operating out of it, says the courthouse's new caretakers, the Friends of Traralgon Court House.
"We really don't have a centre where people can sit and gather in town anymore. What we hope to do is be the body that brings that place to life," Friends of Traralgon Court House president Jenny Hammett said.
"We see the standard things like music, plays, weddings and community consultations… but also art exhibitions, photography exhibitions, maybe even fashion exhibitions. All sorts of different things happening there."
With a big vision for the future, the Friends of the Traralgon Court House have successfully tendered to take over management of the historic building.
"Ideally, we would like to see in five years a fully active, sustainable operation but initially we're looking to see things happening there at least two or three times a month," Ms Hammett said.
"In five years we'd like to see things happening there every day."
Ms Hammett said she believed collaboration was key to developing the site into a central community hub.
"What is really exciting about this is that this is our cultural heritage and being able to take that cultural heritage and use it for the future. So, using what has been the foundation of our civic centres in this area and actually being able to turn it into something that's a fabulous place for the community, for all ages," she said.
Latrobe City Council chief executive Gary Van Driel said the community would notice a works program on the exterior of the Court House over the coming months.
"These are 'at risk' works on heritage aspects that are at risk of crumbling, being permanently damaged or creating further damage," he said.
"This will involve works at height outside the building using a scissor lift, alternate pedestrian access will be provided.
"There will be some work carried out internally as well."
For more information visit the 'Friends of The Court House Inc.' Facebook page.