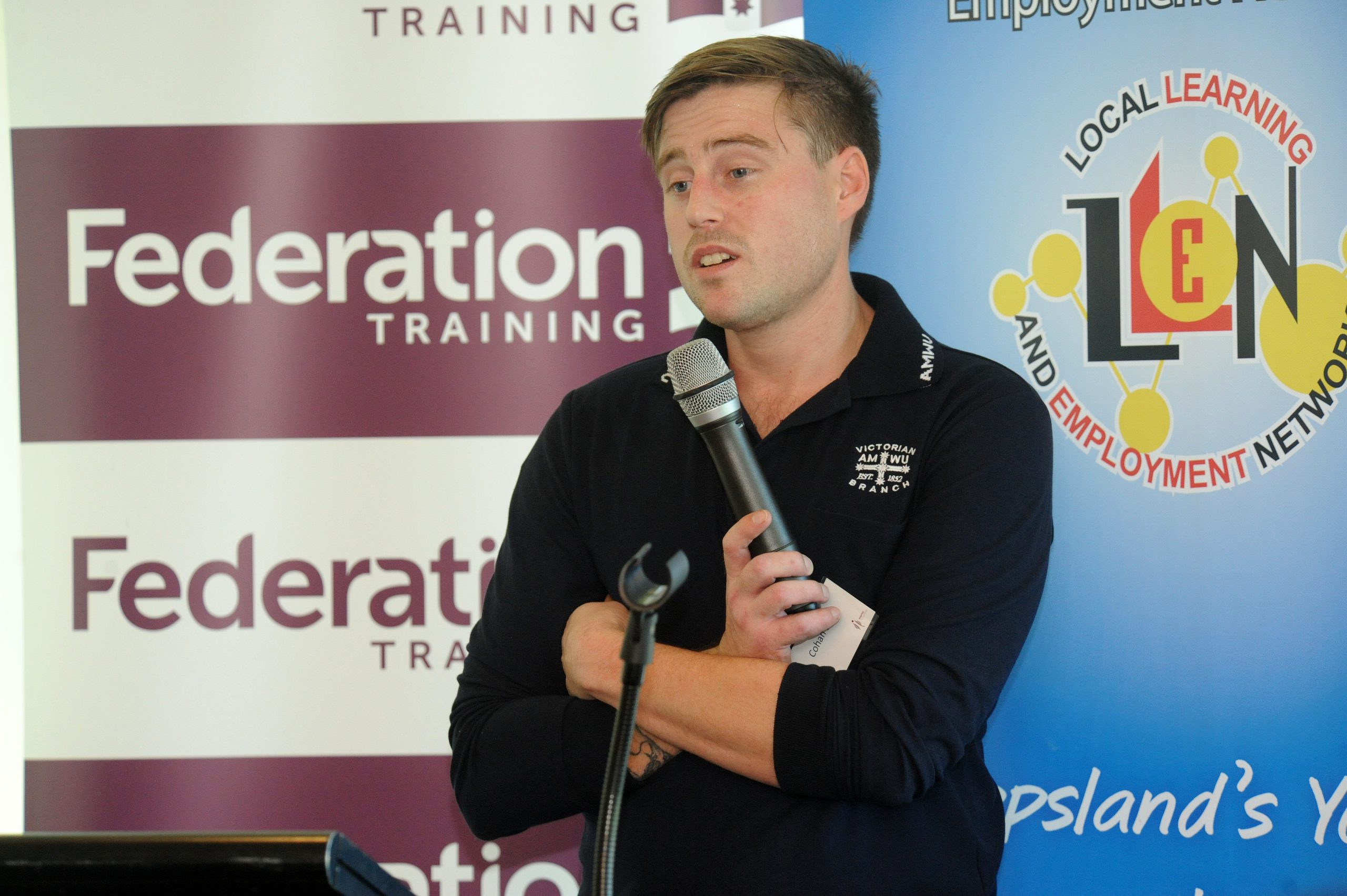 "I see it as depression and anxiety… I didn't seek help for it and I just dealt with it my own way," Cohen Lee told a group of year 10 students at the Waratah Restaurant in Morwell last week.
"It later in life blew up and my life came crashing down a couple of years ago, I slowly realised something was wrong about the time I had a marriage break-down.
"I found myself in a spot where I didn't feel I could get out of bed and that's when I told my parents… it was just a huge relief."
It was a message Mr Lee shared with a group of Kurnai College students as part of a young people's lunch organised by the Baw Baw Latrobe Local and Learning Employment Network.
The premise of the lunch was to engage students and connect them with experienced guests from across the community to help share stories about career pathways and what life might be like after secondary school.
"It was something that I didn't think [my parents] wanted to hear and I'm sitting here now a different person for simply speaking out," Mr Lee explained.
"Young people have to seek help if they're feeling down. One in three people will suffer from depression or a mental illness these days sometime in their life… go and seek help and get a better life, don't suffer like I did," he said.
Mr Lee spoke about how he was "picked on" and "singled out" in school for what he put it down to as "unknown reasons".
But after leaving school he pursued a career as a boilermaker, specialising in welding, which allowed him to travel across the world and pursue a career he was passionate about.
"I tried to give an experience of what I went through at school, certainly not a rosy experience, but a true account of what I went through and how difficult it was for me through school," Mr Lee told The Express.
Nowadays, Mr Lee, 29, is a worker transition officer with the Gippsland Trades and Labour Council and aspires to one day become an industrial lawyer.
Baw Baw Latrobe LLEN partnership broker Lisa Price said it was important to "build some resilience into our young people" and emphasised that people can still be successful in life even if things don't go according to plan.
"I think part of the message that we try and get to our young people is that not everyone leaves school and everything goes to plan," Ms Price said.
"It's important to help the young people understand what life may be like post secondary school."
Representatives from Victoria Police, Latrobe City Council, Apprenticeship Group Australia and headspace Morwell attended the lunch.