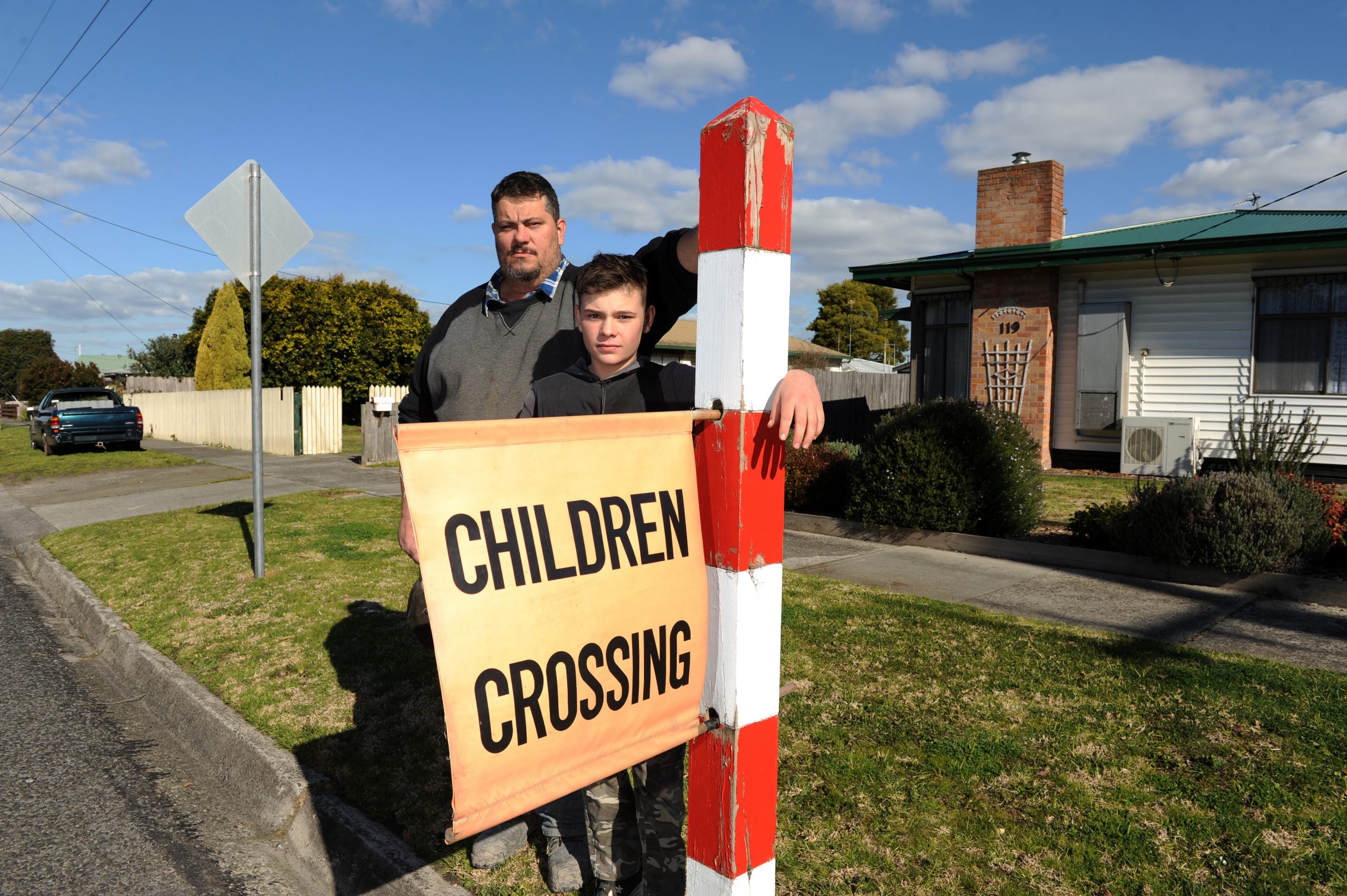 A concerned Yallourn North resident is warning motorists to slow down near the school crossing on North Road after witnessing two near misses within a 24-hour period.

Az Glibanovic, a life-long resident of the town, said it was "only a matter of time" before someone was killed if drivers don't obey the crossing and give way to pedestrians.
He said while the red and white bollards are clearly visible even on a foggy day, he believed there wasn't enough signage to warn drivers to slow down and give way to pedestrians.
"Last week two days in a row cars just drove through when there was a child at the crossing, I stopped but other cars just kept on driving through," Mr Glibanovic told The Express.
"One driver actually looked at me and shrugged his shoulders as if to say 'so what?'"
The crossing is not manned by a crossing supervisor during school pick-up and drop-off times but displays children crossing flags in the mornings and school day afternoons.
"The crossing isn't manned because the council cannot justify a person there for a minimum amount of students which I can completely understand but if that's the case, it's up to us adults and protect our children by encouraging drivers to slow down," Mr Glibanovic said.
"The children are being very cautious and they're double and triple checking but even they can't predict a driver who is not going to stop.
"People need to wisen up because someone is going to get killed there… it's only a matter of time."
Latrobe Highway Patrol Leading Senior Constable Peter Olorenshaw echoed Mr Glibanovic's concerns, citing drivers have to give way to pedestrians who cross at marked crossings.
"Any time a foot is on the tar surface of the road when the flags are displayed, all drivers must give way to all pedestrians," Ldg Snr Const Olorenshaw said.
"Police are randomly monitoring and checking all schools zones around the Valley for speed compliance."
He urged motorists to be aware of the speed restrictions around school zones and said it was the driver's responsibility to be aware of the times children were using the crossing.
The Express sought comment from Latrobe City Council on Friday, 1 September and as of Tuesday afternoon was yet to receive a response.