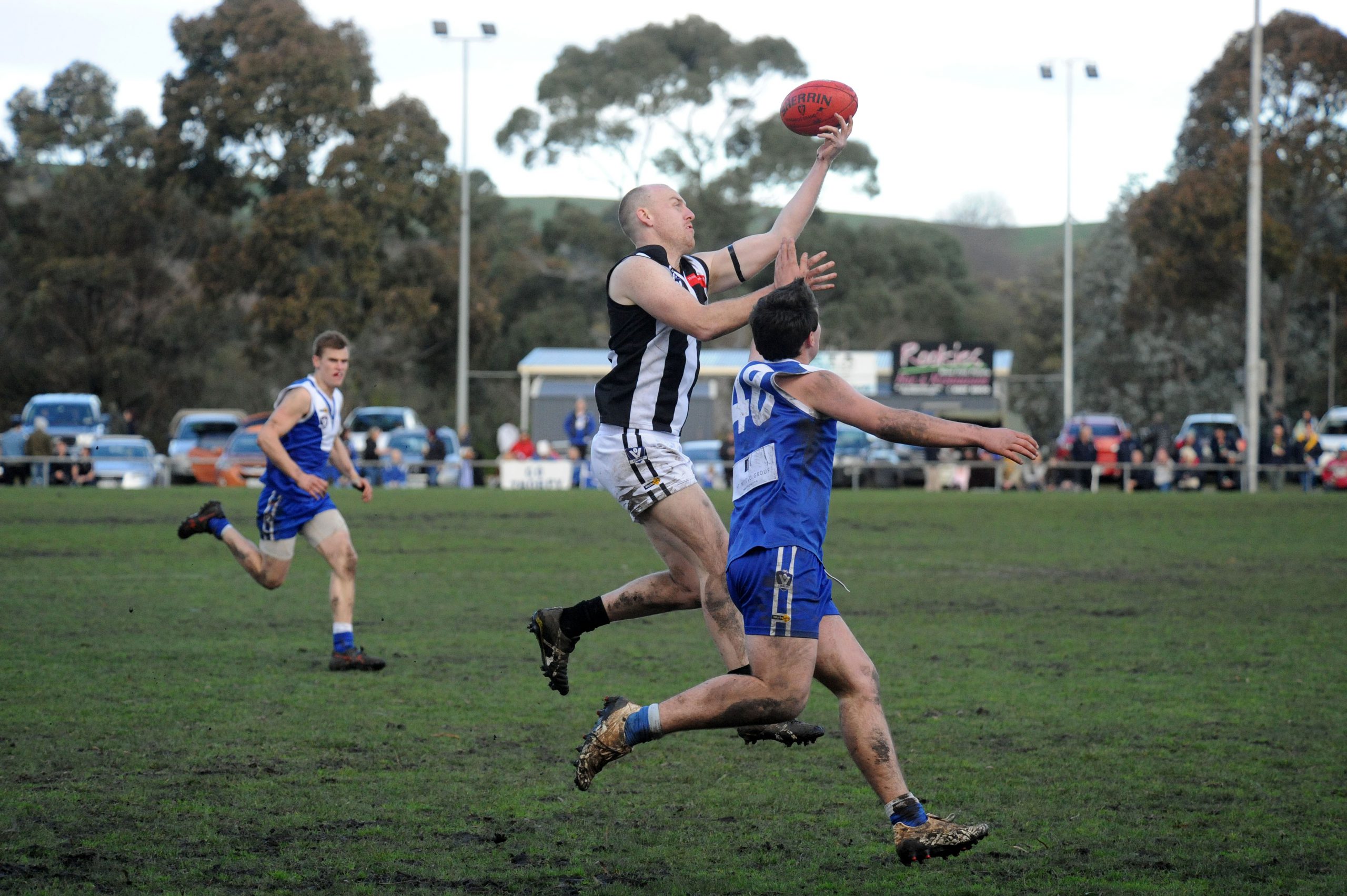 FOOTBALL
MID GIPPSLAND
The champion of the this year's Mid Gippsland Football League season will be crowned this weekend when Yinnar and Mirboo North do battle in the grand final.

When the grand finalists faced-off in round eight this year a thrilling last term resulted in a one-point win to Yinnar.
Their second meeting was a different story.
The Tigers were set on evening the ledger and held Yinnar to just five goals on the way to avenging its round eight loss to the tune of 33 points.
It's no secret that finals footy is a different ballgame and Yinnar coach Jaime Aitken said his side would take little out of both home and away meetings with Mirboo North.
"Both times we played them both teams were set up differently, and this weekend will be a lot different again personnel-wise," Aitken said.
On where this weekend's game will be won and lost, Aitken said consistent pressure was key.
"We'll be looking to apply lots of pressure early and use our run as much as possible," he said.
"Mirboo North won the contested footy last time we played so our contested footy and defence needs to be up to the task.
"Our run and attack will hopefully be key and we're a bit more light-bodied than them so we'll have to use that to our advantage."
Aitken was reluctant to pinpoint specific areas of the Mirboo North line-up that would draw attention but said the Magpies would be "concerned with [their] own game".
"They're pretty even across the board and they rotate a lot through midfield so we need to keep an eye on that, but we also don't want to go too defensive," he said.
Mirboo North coach Clancy Bennett cited his sides upset preliminary final win over YYN as a confidence boost for the Tigers ahead of the grand final.
"I thought our pressure was really good against YYN and we didn't allow their talented players to be too damaging," Bennett said.
"We're certainly not changing too much and I think our game plan holds up really well in finals footy and we've been pretty consistent."
The Tigers have won their last six on the trot and have shown their best football is good enough to beat any side.
"I feel like method we've got works and we'll back that in again," Bennett said.
"There's definitely some excitement and also some confidence amongst the group but we're definitely not getting carried away."
Bennett highlighted Yinnar forward Liam Visser as a potential source of danger and said the Tigers would focus on limiting his impact this weekend.
"In round eight Yinnar beat us by a point and Visser kicked five for them, so he's going to be a real focal point for us," he said.
Like Aitken, Bennett said his side would draw little from the two home and away clashes this year.
"We won by 40 points in the second game but they had a lot of players out and they'll be much stronger this time and they certainly have some real momentum after their last win," he said.
The grand final kicks off on Saturday, 9 September at Morwell Recreation Reserve at 2.35pm.