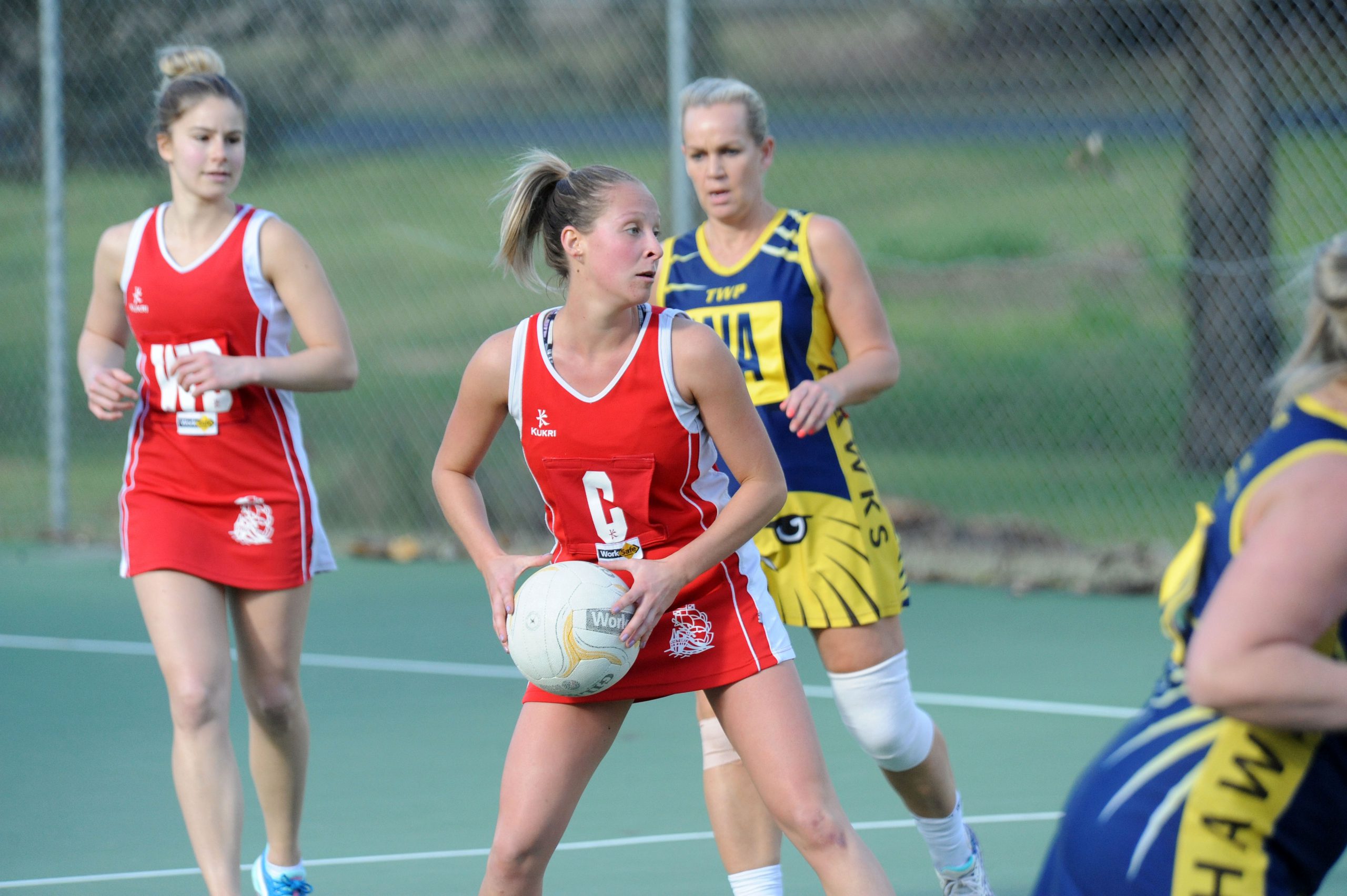 NETBALL
MID GIPPSLAND
When the Mid Gippsland Netball League grand finalists met for the first time this season in round eight, Morwell East proved too strong on its home turf and outmuscled Trafalgar 54-32.

Morwell East again flexed its muscle in round 17 and outshone the Bloods at Trafalgar by 13 goals.
But the most recent encounter between the two sides was the most thrilling, with Trafalgar finally getting one up on the Hawks when it counted most – in the qualifying final, 48-45.
The Bloods came out vengeful in the semi-finals and did away with minor premier Newborough to earn their spot in the grand final.
Morwell East continued its hot run in the semi-finals and made light work of Thorpdale on its way to a 50-32 win.
The Hawks then fought Newborough in the preliminary final and emerged five-goal winners to win through to the decider against Trafalgar.
Morwell East coach Fiona Doulpree said she expected another fiery encounter with Trafalgar this weekend.
"The first three quarters of the elimination final were highly contested and it was a great game of netball so I look forward to more of the same this weekend," Doulpree said.
On areas for potential improvement in the lead-up to the grand final, Doulpree said the Hawks were shaping-up well.
"I think we've been dominating across all three areas of court so if we can keep doing that then we'll do well."
Trafalgar coach Belinda Parise said her side's discipline would be key in clinching the premiership.
"Morwell East is a very disciplined side but so are we and I think we held it together really well last time," Parise said.
"Our discipline is a big thing and we're focussing on taking the emotion out of the game and keeping cool heads on court. We know how to play but its been about those factors as well."
She said Morwell East was a "very talented team" with "exceptional goalers".
"They are really good from one end to the other so our defence has to be at its absolute best, but at same time if we're not shooting goals of our own then we cant win and against teams of Mowell East's calibre everyone needs to fire," she said.