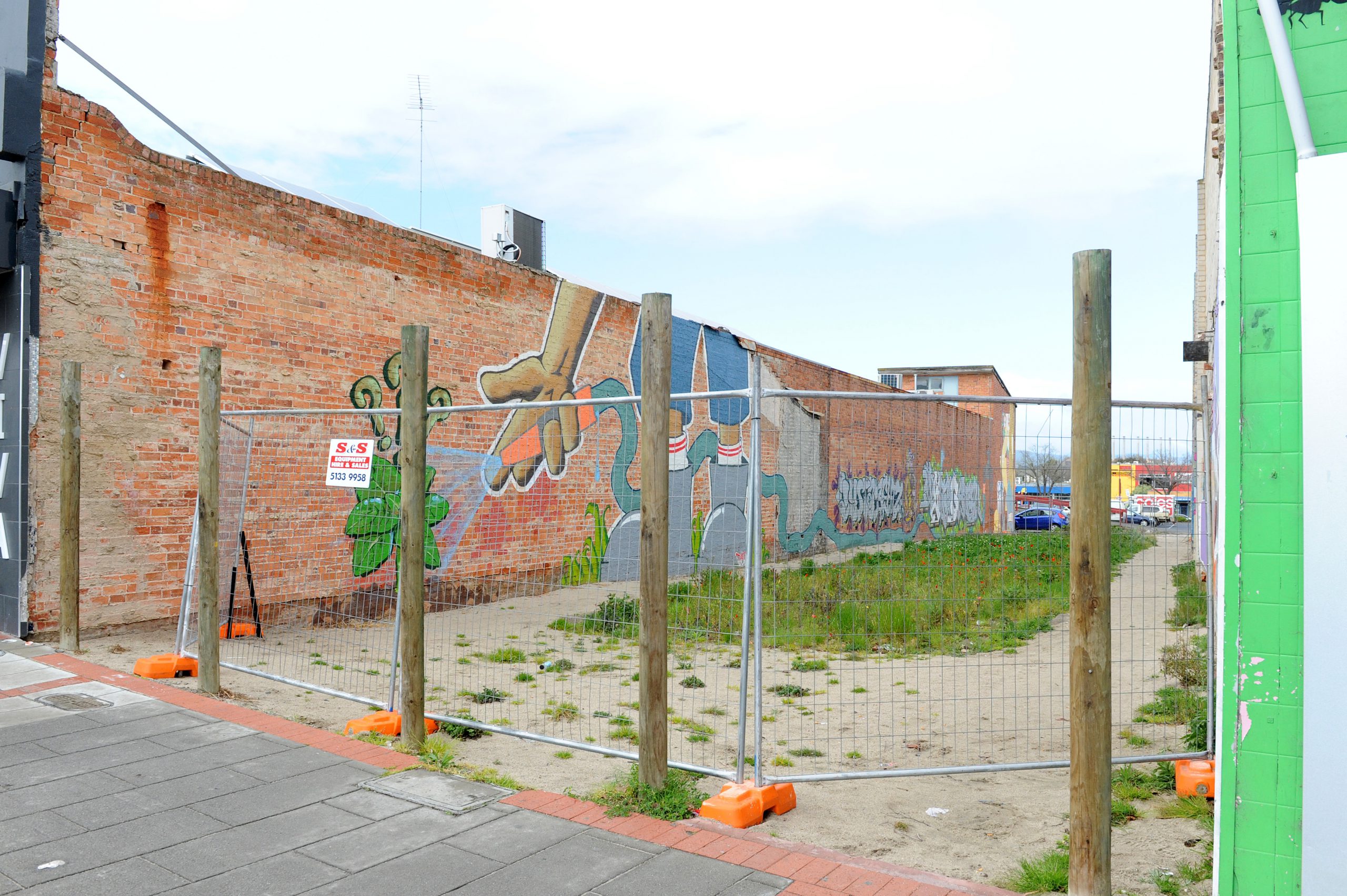 Asbestos has been found on the site of a former community garden at Morwell, Latrobe City Council has confirmed.
The vacant lot on Commercial Road, which was used in recent years by the 'Get Sunflowered' project and recently as a public thoroughfare, has tested positive for two types of vinyl tiling.
Council said it received notification about the results on 2 August and issued an improvement notice to the property owner two days later.
In a statement to The Express, Latrobe City chief executive Gary Van Driel said council became aware of asbestos concerns at the site when a member of the public contacted Latrobe City.
"Council has been unable to identify the source of the asbestos," Mr Van Driel said in the statement.
Latrobe City confirmed "pieces of asbestos" were present on the site after it undertook its own testing following a complaint from the community.
Mr Van Driel said further testing would have to be undertaken to determine the extent of contamination and appropriate remediation of the site.
Temporary fencing was erected at the site on 2 September to prevent public access.
The property's owner, Phillip D'Alia, said the site was tested for asbestos "six or seven years ago" after demolition of the building which was located at the site and said "that [test] came back clean".
The site was used for a plantation of sunflowers in 2015/16 and later for poppies in November last year as part of the Get Sunflowered project which aimed to revitalise dormant properties across the Latrobe Valley.
The project has involved volunteer gardeners and Work for the Dole participants and was an initiative by ReActivate Latrobe Valley.
Mr Van Driel said council was working with a third party to remedy the situation, but did not specify who this was.
ReActivate Latrobe Valley co-director Joh Lyons said she was concerned by the news asbestos had been found at the site.
"We weren't aware of asbestos on the site at the time [the project was undertaken]," Ms Lyons said.
"I have probably worked there myself and my friends."
Ms Lyons said ReActivate had not been informed by council of the asbestos findings and a phone call from The Express was the first she had heard of the situation.
In its statement, Latrobe City said the recent wet weather was helping mitigate risk and preventing the spread of any potential asbestos particles.
"Standard practice in relation to asbestos and protecting public health is to keep suspect material damp," Mr Van Driel said.
If you have concerns about asbestos, visit the GARDS/Asbestos Council of Victoria's website at www.gards.org or phone 5127 7744.