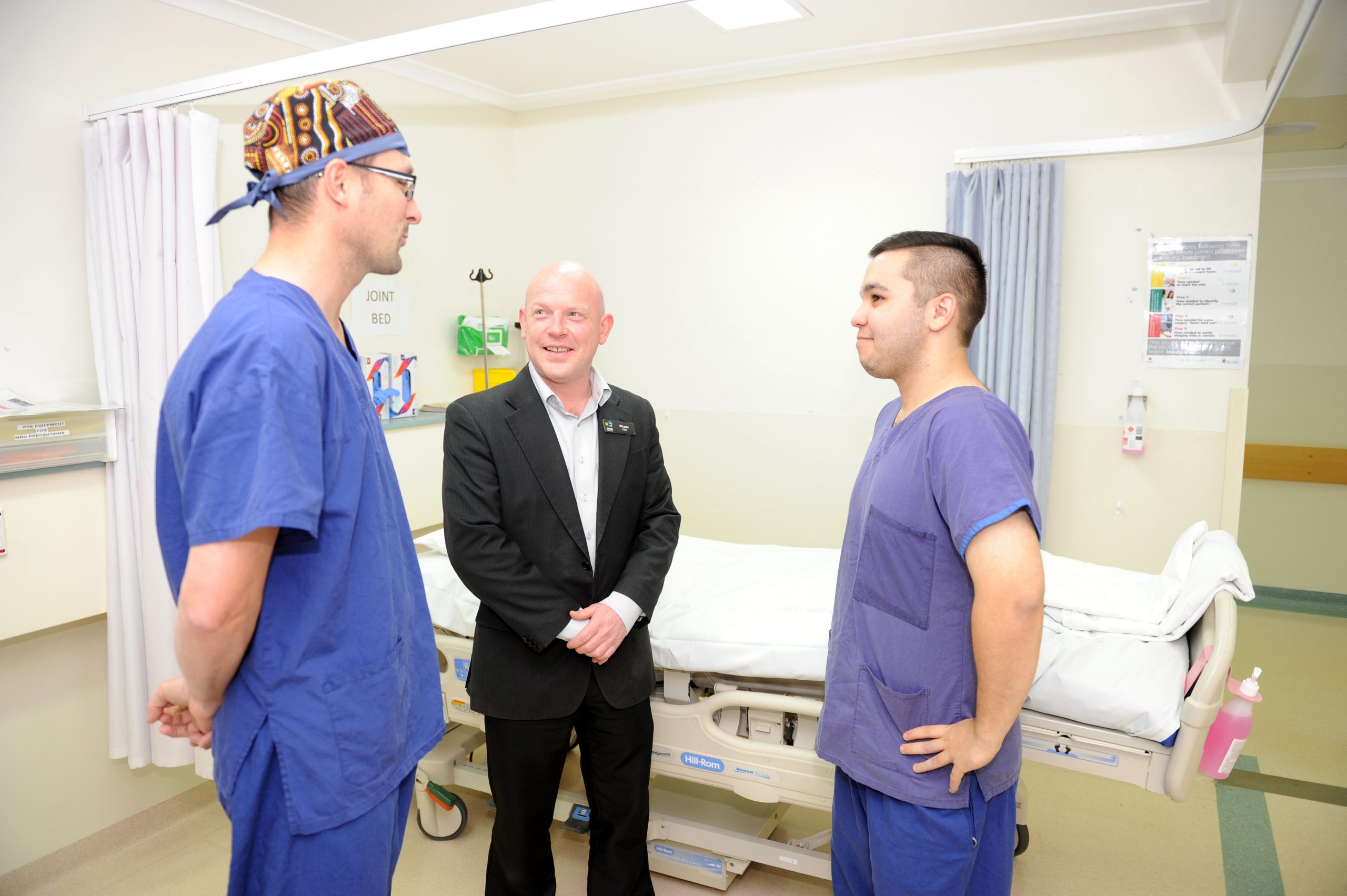 A self-retaining retractor designed to assist surgeons at Latrobe Regional Hospital will be purchased following an extensive community fundraising campaign.

The 'omni-tract retractor', which costs more than $35,000, will help surgeons work on patients who are undergoing a range of surgical operations by retracting skin and muscle while under the knife.
Latrobe Regional Hospital operating theatre manager Daniel Scholtes described the machine as a frame that would give surgeons "freedom of movement".
"It gives the surgeons a greater view and area to operate on. It also gives them flexibility to work and makes its safer for the patient," Mr Scholtes said.
"Usually the surgical assistant will hold one or two retractors in place when a surgeon is operating but that often leaves limited space for a third assistant and decreases the view for the surgeon.
"This reactor allows for a 360-degree retraction whereas the manual retractors can only do about 180 degrees so it gives the surgeon a larger operating field."
The omni-tract retractor, which costs more than $35,000, will be used across several specialities at the hospital and assist patients undergoing a range of procedures.
"The most common would be for will be the removal of bowel cancers but it could also be used for an abdominal hysterectomy and nephrectomy as well," Mr Scholtes said.
Moe Racing Club donated $5000 towards the omni-tract retractor.
"It's all about supporting the community and ensuring that we've got great medical facilities in the region that can meet the demands of the Latrobe Valley," Moe Racing Club chief executive Shane Berry said.
"We are a community club and we welcome future assistance with local charities, events and organisations."
More than 95 donors contributed to the appeal which raised $45,410.