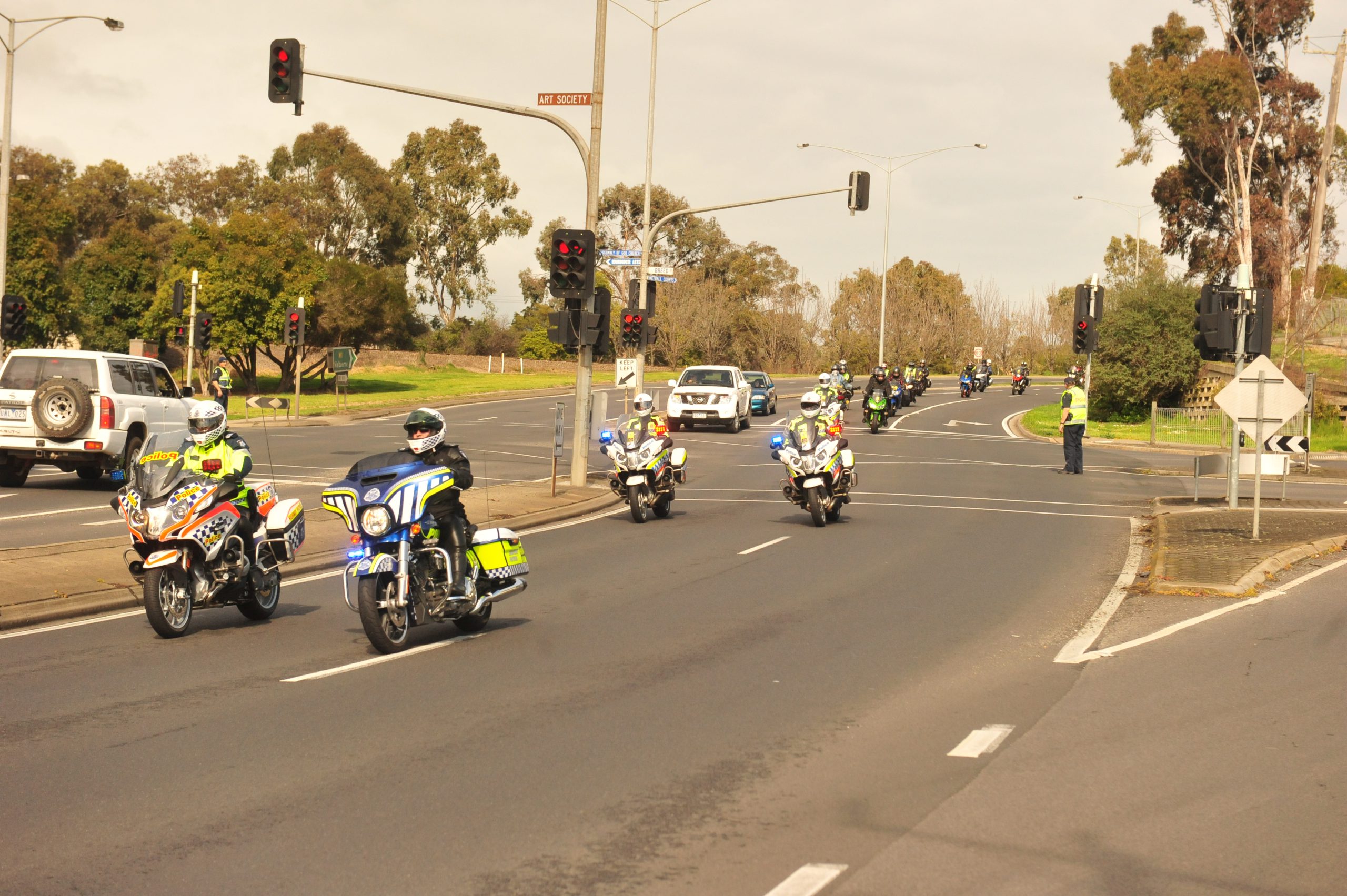 Traralgon came to a standstill on Friday morning when 350 motorcyclists streamed through the town under police escort on route to Canberra for the eighth Wall to Wall Remembrance Ride.
Led by Victoria Police, the event paid homage to officers who lost their lives while serving the community and raised money for Victoria Police Legacy.
Riders met in Melbourne on Friday morning at the police Memorial Wall on St Kilda Road before riding through Traralgon and stopping at Sale for morning tea.
Wellington Detective Sergeant and Wall to Wall Ride Victorian organiser Ian Marr said police rode to the National Police Memorial in Canberra on Saturday where about 2000 officers on bikes from across the country congregated to pay respect to fallen officers and their families.
"It's become one of the most important events on the Legacy calendar and a major part of the lead up to Police Remembrance Day on 29 September," Det Sgt Marr said.
"It's an awesome experience being involved with everyone who is passionate about motorcycling, policing and police legacy."
Victorian riders were this year joined by officers from Tasmania Police as motorcyclists from as far as Western Australia and the Northern Territory rode to Canberra.
"It's great to go through Gippsland, we stopped at Sale for morning tea and fuel and then onto Lakes Entrance for lunch before we stayed at Merimbula on Friday night," Det Sgt Marr said.
"It's also about showing that police travelling in such a big convoy can manage their speeds and ride safely as a group."
A large majority of riders who took part in the event were serving or retired police officers.
For more information or to donate to Victoria Police Legacy, visit policelegacyvic.org.au