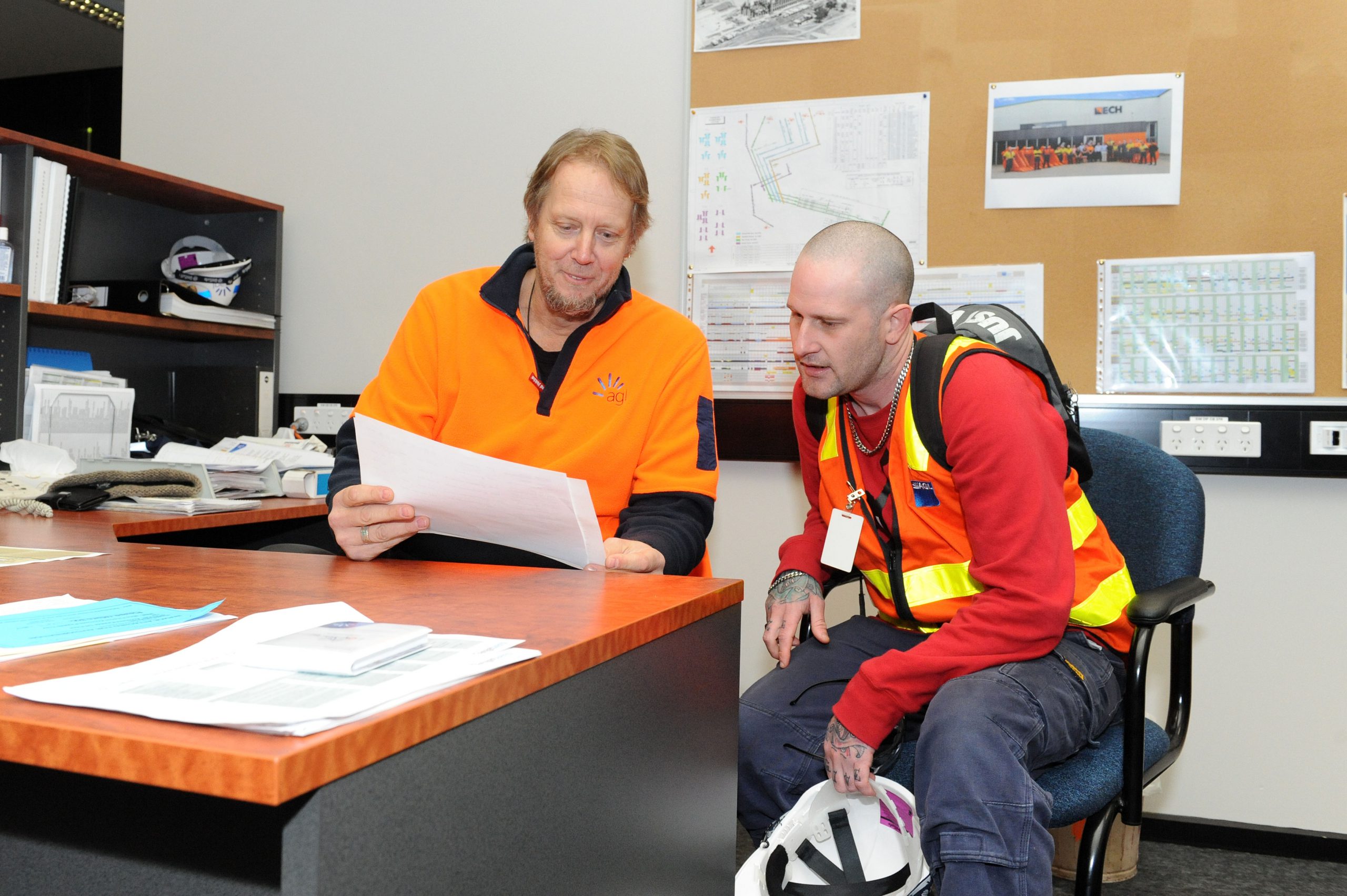 On Thursday TAFE student Rohan Knowles spent the day at Greyhound Racing Victoria's Traralgon club alongside Jake Caldwell, who both raked the track, picked up some rubbish and cleaned windows, amongst other odd jobs.

It wasn't any old day of work however, but was an opportunity for the two jobseekers to experience a sense of fulfilment from being part of the workforce.
For Mr Knowles, it was also a chance to see greyhounds sprint around the track and "see some people with smiles" on their faces.
About 200 jobseekers showed up to Gippsland workplaces for Work Solutions Gippsland's Job Shadow Day last week, which included Greyhound Racing Victoria's Traralgon club and AGL Loy Yang.
Gippsland's Job Shadow Day is an annual event which promotes equal employment opportunities and allows people with a disability to follow a professional in their daily tasks.
GRV Traralgon club manager Steven Clarke said the day contributed to a sense of self-worth for the Work Solutions clients, who may otherwise be at home.
"They come here, they're a bit nervous at the start, you set them a few tasks and by the end of the day they're feeling that they've done something, they've achieved something," Mr Clarke said.
Mr Clarke said the club had already employed three people from prior Work Solutions placements, which has benefits for the workers themselves and the broader community.
"If they can get out and do smaller jobs, even if it's a part-time job once a week, it helps them and it helps the community," Mr Clarke said.
He said the participants could also see through their placement that work is something they could do, and not just something for others to do.
Fourteen Work Solutions clients also visited AGL Loy Yang last week, and job shadowed in a number of areas, including in the station and mine.
AGL Loy Yang general manager Steve Rieniets said it was important to support initiatives like this to provide opportunities for people who may otherwise find it difficult to receive valuable work experience.