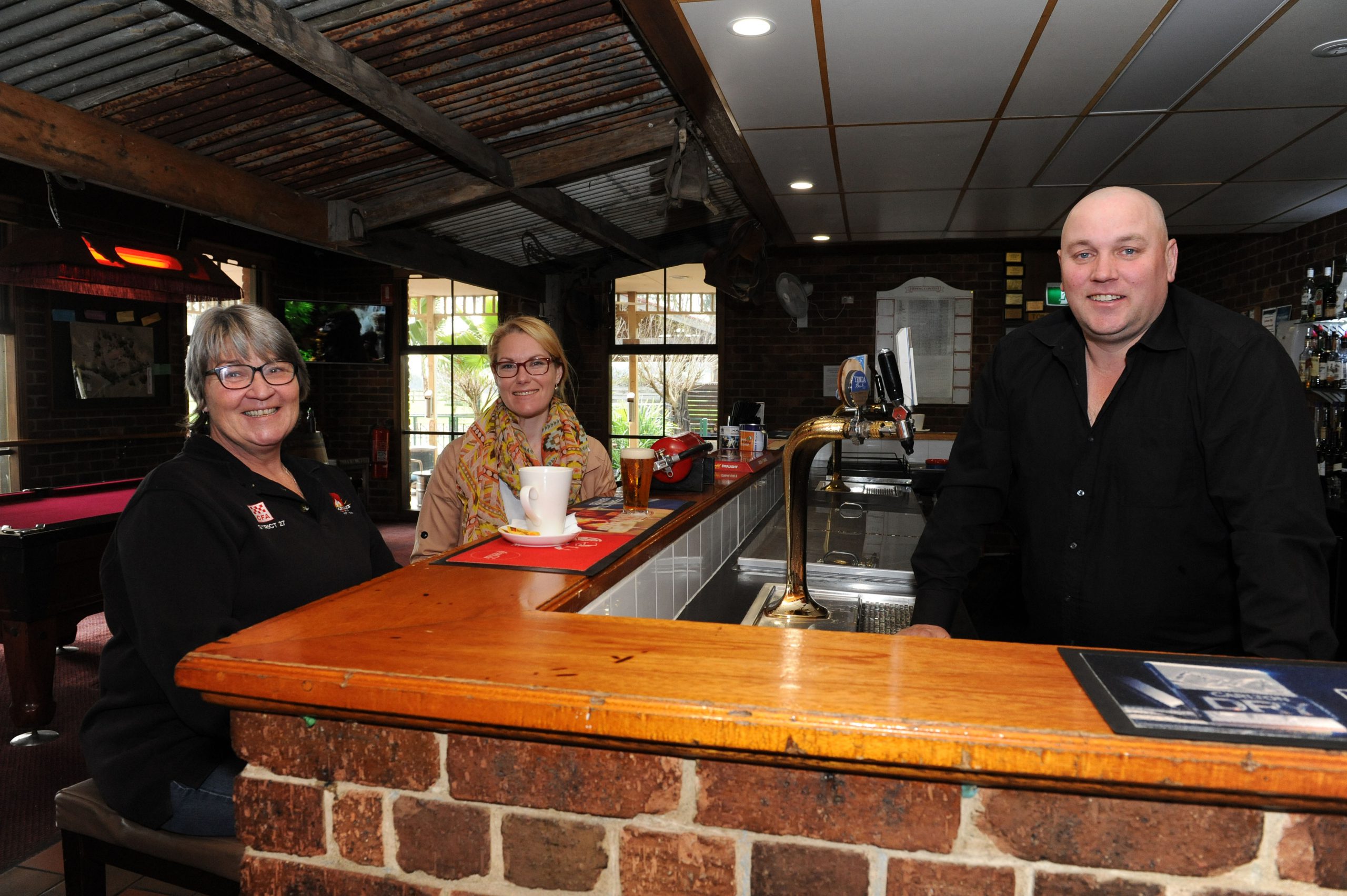 Boolarra resident of 33 years Di Billingsley said the pub had always been a focal point at the entrance to the town, however over time people stopped coming as its appearance deteriorated.
"Once you lose a facility like that in the town, you'll never get it back," Ms Billingsley said.
In recent years Boolarra hasn't escaped issues of unemployment like other towns of the Latrobe Valley and losing its local would've been another blow to morale.
In May last year however, a group of 10 Boolarra people couldn't let the pub go.
The 10 placed a deposit on the property and without the funds to get it up to scratch on their own, investigated their options for legal structures.
They settled on a unit trust, where members of the community could have an equivalent to a share in the company.
Ms Billingsley is one of 140 people who pledged their support to the Boolarra Community Hotel.
She said it had been tough times in the Valley, however since the opening of the business last year, there had been employment available for local people and there was a new place to meet within the town.
"People are coming back here and gathering. People are coming here Friday night and gathering," Ms Billingsley said.
"There's a sense of pride too. A sense that this is part of our community."
Boolarra Community Hotel opened on 8 September last year and it sits on more than two-and-a-half hectares, with free camping space to allow people from out of town to have a few drinks and keep their keys in their pocket.
The directors have hopes to set up a free dump point for travellers, an outdoor playground and community garden.
Hotel manager Rob Franssen, who is also a unit holder, said the previous pub had been mainly empty, except for the odd "bar fly" and families generally avoided the place.
"Before winter hit there were kids running around kicking footies and all that sort of thing, and whereas before you wouldn't see kids down here," Mr Franssen said.
Mr Franssen runs his own business with Dale Stephenson, who contract the management of the hotel and have local people in their late teens and early 20s run the bar and bistro to develop local skills in people management and hospitality.
He said there were new opportunities for social interaction in Boolarra, as the hotel had already held two working bees where community members helped clean up the site.
"We've had 70th birthday parties, we've had 18th birthday parties. We've had a couple of wakes," Mr Franssen said.
The unit holders also hope the availability of free camping will help bring people to the region to stop over on their way to surrounding sights such as the nearby Morwell River Falls.
The hotel recently won best 'New Business' in the Federation Business School Gippsland Business Awards, however the unit holders are still urging more people to come aboard and invest in the business to achieve more for the community.
"There's still things we need to do. There's things in the kitchen we'd love to be able to do, just that finances are a bit tight," Mr Franssen said.