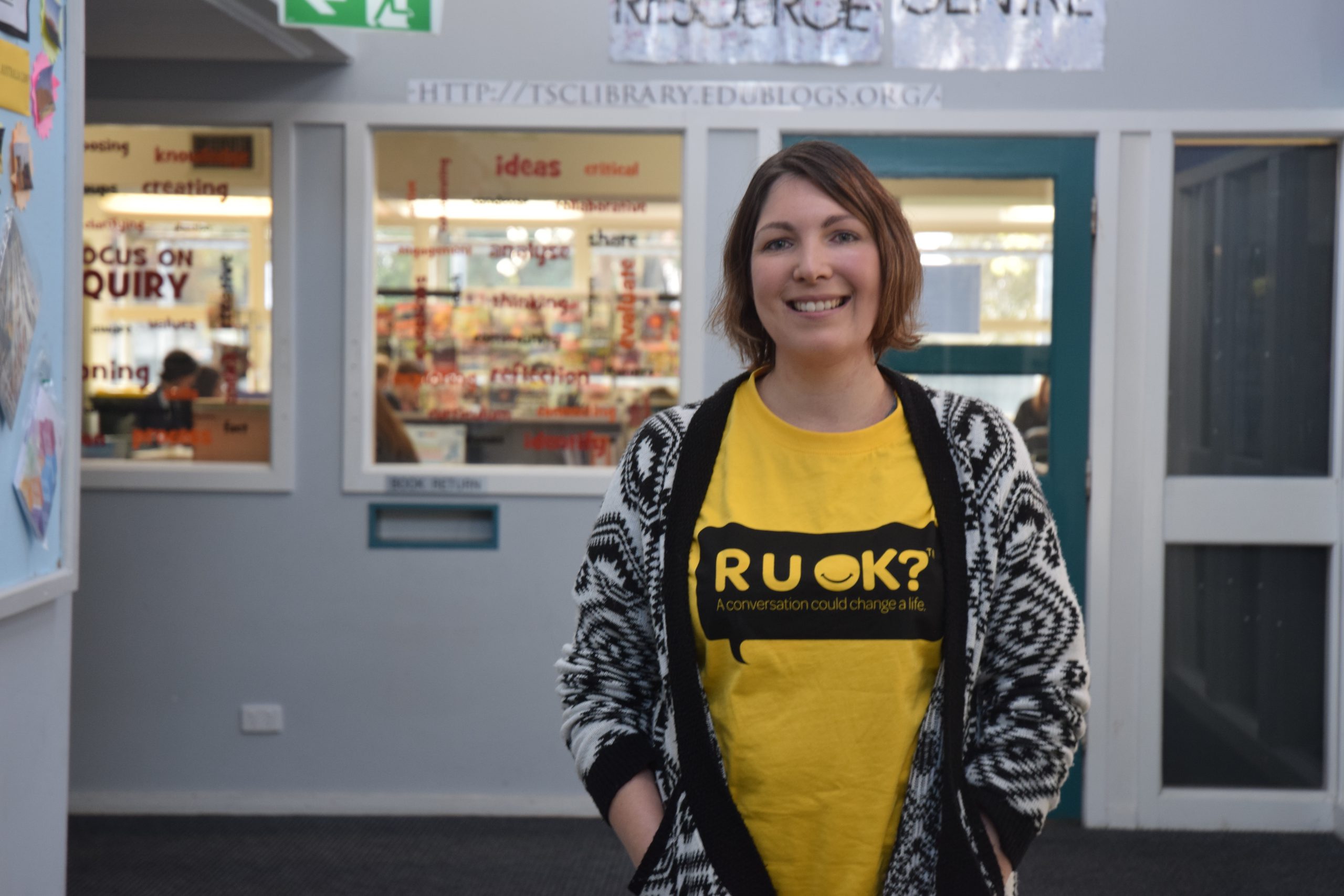 Traralgon College English teacher Alanah Andrews isn't scared of bringing creativity into the classroom.
In fact, this willingness to go to great lengths to engage students is perhaps why she was selected to attend a prestigious, invite-only global teaching conference in Abu Dhabi later this year.
"I think it is going to be a really interesting conference, because it's not just one expert teaching us… but there are also round-table discussions and panels of people," Ms Andrews said.
"I saw some of the topics and they look really cool, like 'is artificial intelligence ever going to play a part in teaching?' or 'how can we use technology to be really engaging?'.
"Also, questions like 'what is the future for students?' There are so many jobs that will exist that don't [currently], so how are we going to cater to that as teachers?'"
Ms Andrews was involved in a leadership program called Teach for Australia which allowed her to study her masters of teaching and work at Traralgon College at the same time and applied for the conference after reading about it in an alumni email.
"I applied, and you had to write down things you'd achieved in the classroom and ways you wanted to develop yourself and what you might get out of such a conference," she said.
"The sort of [application] questions were about professional development but also your willingness to be creative in the classroom."
Ms Andrews was selected for the fully-funded trip to Abu Dhabi to attend the conference, which will be held in October.
She said she was excited to go away and learn things for herself, but was "more importantly" excited to share her learnings with fellow teaching staff and everyone else in the community.
"This is really cool because sometimes the perception of Traralgon College in the community is not as it should be," Ms Andrews said.
"I think the kids themselves sometimes think that because they go to Traralgon College they won't get high scores or their teachers aren't as good," she said.
"I think things like Teach for Australia's real push is towards working in under-represented schools.
"Having a conference like this and choosing people who want to stick in these schools, people who want to make sure all kids have a great education regardless of their background, is a really great opportunity."