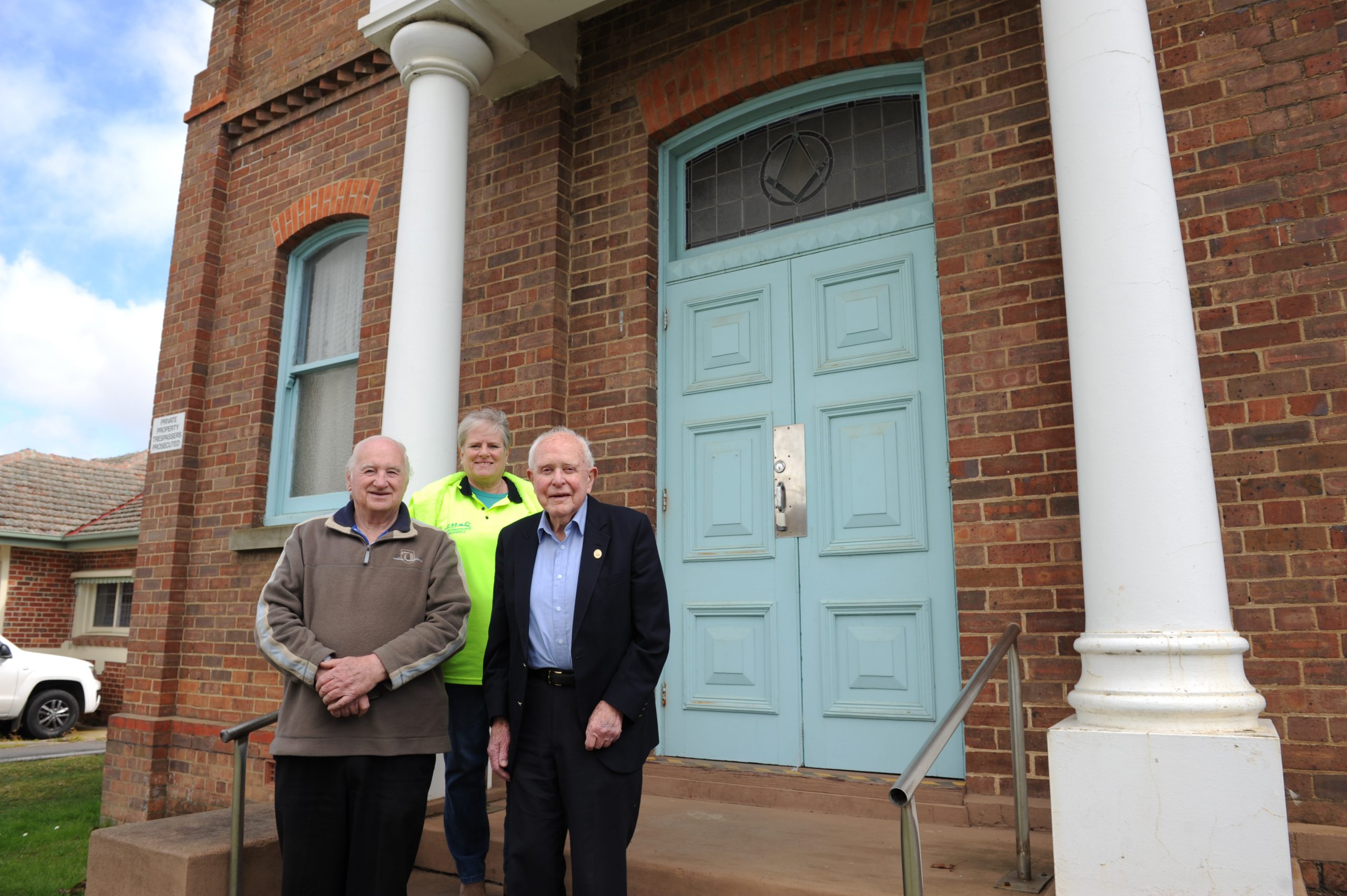 Morwell has been named a finalist in the annual Keep Victoria Beautiful Tidy Town of the Year awards, recognised for its preservation of cultural heritage at the former Masonic Lodge on Hazelwood Road.
The award recognises outstanding achievements by regional communities to preserve, celebrate and value heritage.
Keep Victoria Beautiful judge David Moncrieff said Morwell would go up against other towns including Dimboola, Coal Creek, Rutherglen and Beechworth, also finalists in the cultural heritage section.
"Advance Morwell member Keith Brownbill presented a number of interesting projects at Morwell but the most interesting one was the conversion of the old Masonic Lodge to the Morwell Historical Society museum," Mr Moncrieff said.
"It shows a lot of community spirit by the volunteers there.
They were able to raise a substantial amount of capital to purchase the building and I think it shows a lot of optimism for the future of the town by collecting together all the historical exhibits whereas previously they were scattered around the town.
"The society has some very dedicated volunteers there including Bruce and Elsie McMaster, who demonstrated a lot of expertise by cataloguing all the historic material." Keep Victoria Beautiful's Cultural Heritage Award examines projects completed in regional communities including the restoration of historic buildings to the publishing of historical records and artefacts.
Advance Morwell long-standing member Keith Brownbill lodged the nomination and said the award would "put Morwell on the map" and give the town an opportunity to showcase some excellent initiatives around "our great town".
"We have a proud history but we're also showing that we can build on our past to make a prosperous future," Mr Brownbill said.
"Our [historical] recording here in Morwell is one of the most extensive and well-documented in Victoria's rural area and we should be recognised for that.
it makes us very proud." Morwell Historical Society president Bruce McMaster said the award would acknowledge the hard work of the society's dedicated volunteers.
"We are doing a lot of maintenance and upgrades to improve our storage capabilities for the records we've got at the moment.
If we don't keep them correctly and be able to find them, it makes it difficult for us to serve the community," Mr McMaster said.
"We were lucky to get some shelving from the Hazelwood Power Station and we are very grateful for that, it's going to help us immensely and this award highlights just some of the work we do." The winner of the Cultural Heritage Award will be announced in November at Horsham.