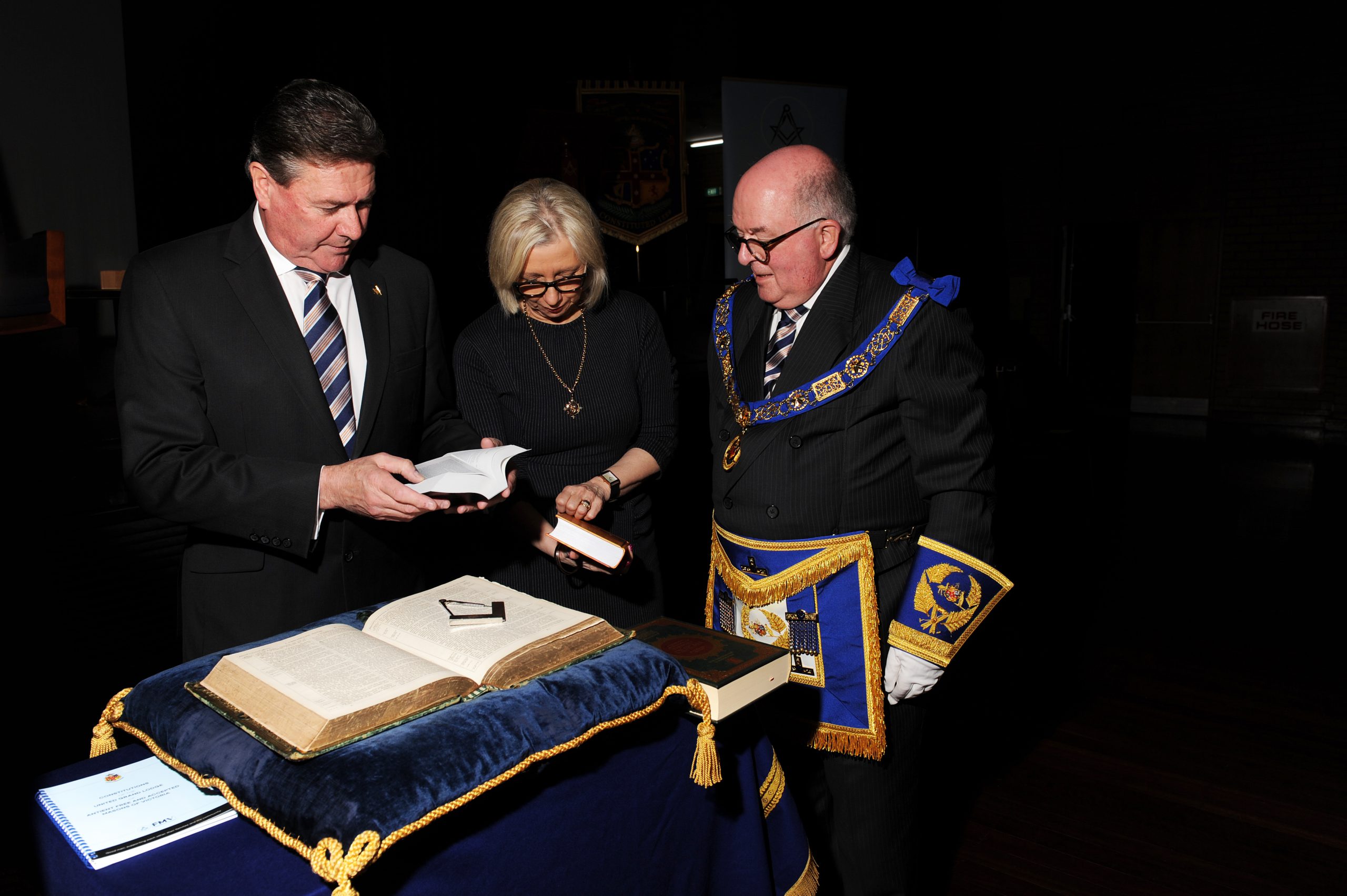 Latrobe Valley identity Richard Elkington has been named the deputy grand master of Freemasons Victoria.

Mr Elkington, who is the chair of Regional Development Gippsland, will commence his two-year term as deputy in April 2018 and is expected to transcend into the role of grand master in 2020.
The announcement was made at Freemasons' quarterly communications meeting, held at Morwell's Kernot Hall yesterday.
Mr Elkington has most recently served as president of the organisation's general purposes board and was one of four candidates nominated for the position of deputy grand master.
"I will be a leader of the organisation and will carry with me the interests for freemasonry in Victoria," Mr Elkington said yesterday.
"In specific terms, one of my roles is to visit all of our lodges, and we have in excess of 250 of those.
"We are a values-based fraternity and I will also be required to act in the role of a leader, advocating for the vision of the organisation to be realised and listen to and discuss the views of the membership because there's a lot of emotional energy invested by the membership in freemasonry."
Mr Elkington joined the organisation at Heyfield in 1980 and has since worked across the community to pioneer a new and innovative direction for Freemasons Victoria.
It comes as the organisation released its first annual report in its 127-year history on Wednesday afternoon.
"I've worked and lived and was born in the Latrobe Valley, at Yallourn as a matter of fact," Mr Elkington said.
"I went to Heyfield because it was 50 kilometres from the Latrobe Valley and no one could accuse me of joining an organisation [for nothing] other than the purist of interests.
"I joined essentially because I was in search of a values system. I'd been heavily involved in local politics as a candidate and as campaign manager and I thought I was losing my way a bit, I was looking for a sense of values and so I found that in freemasonry."
Mr Elkington will assume the position with a portfolio of corporate experience, having served on the executive council of the Victorian Chamber of Commence and Industry and as a former director and current chair of East Gippsland Water and Gippsland Water, respectively.
He has also held executive positions within the power industry, having served as an executive general manager at Loy Yang Power.
"One of the principal aims of Freemasons Victoria is to continue to demonstrate our relevance in the 21st century," Mr Elkington said.
"One of the characteristics of freemasonry universally is that we represent communities and so our role is to assist in advancing the interests of our community.
"So in Gippsland you will notice frequently lodge members raising funds for local charities and hospitals and that's just part of a range of activities we undertake to be part of and support our local communities."
Freemasons Victoria grand master Don Reynolds praised Mr Elkington's appointment and said he was ideally suited to the position.
"Richard comes with a wealth of knowledge within the organisation, but he's also got a wealth of knowledge outside of the organisation which he'll bring with him," Mr Reynolds said.
"He's an ideal candidate for the position of deputy grand master and to ascend to grand master in 2020."
For more information about Freemasons Victoria, visit freemasonsvic.net.au