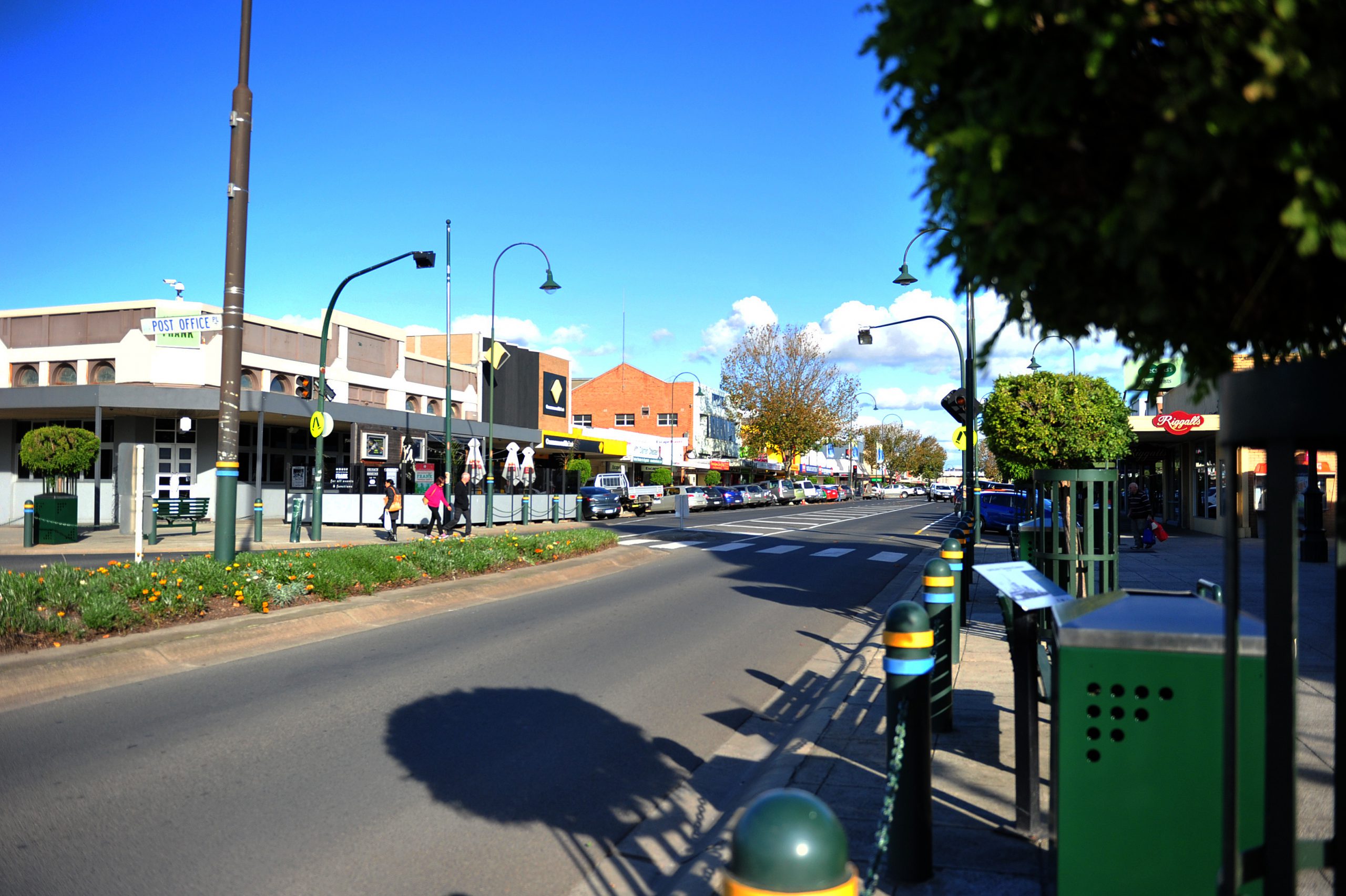 Latrobe City councillor Darren Howe says the Traralgon CBD Safety Committee is going "as strong as ever" following last Thursday's quarterly meeting.
A range of concerns were discussed during the hour-long meeting with representatives from Latrobe City Council, Victoria Police, the Traralgon Chamber of Commerce and local traders present.
Cr Howe said historically the committee had addressed a number of issues in an attempt to make Traralgon's central business district a safer place.
"[The committee is] going really well, we were meeting monthly though, which was probably a bit of overkill," Cr Howe, who chaired the meeting, said.
"There's no real ongoing issues for the safety in the CBD at the moment but when it was first set up five or six years ago, they had quite a few issues going on around the town.
"Since then, the taxis have changed the way they operate so people get out a bit quicker and the liquor accord is working really well to deter anti-social behaviour."
Cr Howe said recent feedback from local police was "pleasing" following the conclusion of local football finals across the region.
"Things can normally get a bit out of hand around this time of year but [police] have been very happy this year comparing to figures 12 months ago," he said.
Traralgon Acting Senior Sergeant Rod Findlay said a number of concerns were raised during the meeting including some recent street assaults and issues around licensed premises.
"We've been looking at those issues on an individual basis and we're trying to work with the [licensees] to address these concerns," Act Snr Sgt Findlay said.
Facial recognition scanners in licensed venues were raised, with one licensee asking whether Latrobe City Council could assist with subsidising the cost of a machine.
"The scanners are used for clubs to identify who is in the venue and also to prevent people who are on the banned list from entering the premises," Act Snr Sgt Findlay said.
Cr Howe said the cost of facial recognition scanners in licenced premises were expensive but council would look into costs associated in the future.
Kay Street Entertainment Complex is the only licensed venue in Traralgon with facial recognition scanners, police said.
"In the years I've been working here and the years they've had the scanner, we've solved many, many crimes that would've probably gone unsolved if it wasn't for that scanner," Act Snr Sgt Findlay said.
One trader raised concerns over a regular car meeting in the multi-storey car park in Seymour Street.
The trader said the car meeting was impeding on local business due to excessive noise emitted from the vehicles.
Act Snr Sgt Findlay said police were working with council and traders to address concerns raised.