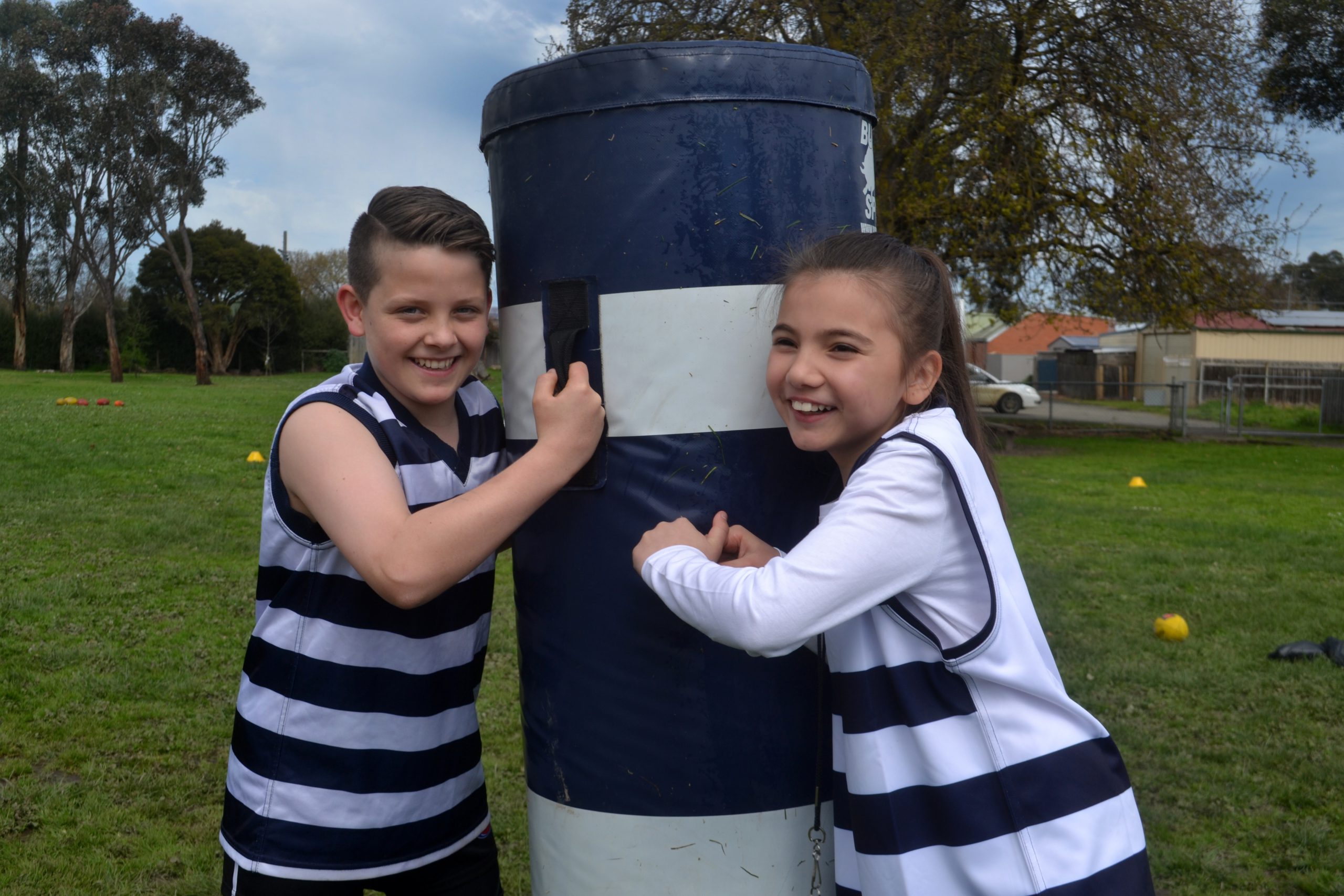 The staff at Yinnar Primary School recently handballed some responsibility over to students in leadership positions, who organised a special Footy Colours Day last week to raise funds for the Fight Cancer Foundation.
On Thursday, 21 September students at the school arrived in their teams' guernseys, and launched into a number of footy-related tasks which entered the classroom and covered the oval with activity.
Junior School Council leader and teacher Isabella Nocera said it was a very student-centred day and gave the JSC members and house captains more responsibility.
"Part of the JSC is to help with fundraisers so we decided to help get on board with the sick kids and raise some money for them," Miss Nocera said.
The student leaders organised a number of outdoor rotations for the students, which included handballing targets, longest kick competitions, using tackle bags, relays and aiming for goals.
House captains leader Jess Hoskin said giving the students more responsibility was part of the teaching philosophy at the school.
"We do that every day in our classrooms. We don't do things for our kids. We encourage them to think for themselves and be independent learners so I guess this is taking it that next step," Ms Hoskin said.
Miss Nocera said it was really interesting to see students who don't usually excel in the classroom excelling outdoors.
"[It's a] different environment for them… There's kids who would never do things like that and today they're just having a go, failing, but then keep going."
Indoors, the students did tasks such as designing footy jumpers and creating graphs modelling the most popular AFL teams in the school.