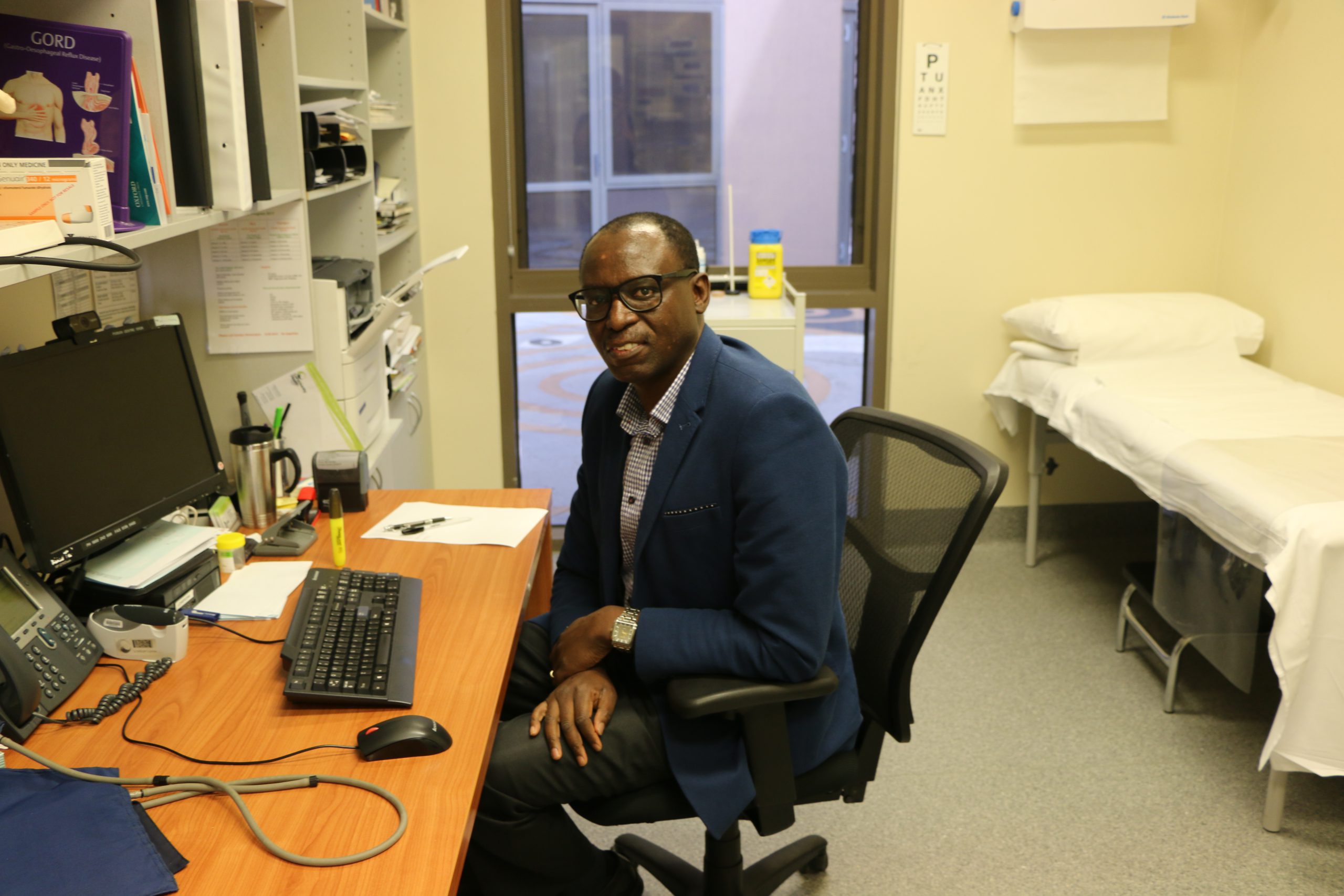 Latrobe Community Health Service is hoping to increase awareness about how community members with influenza virus can monitor their symptoms as a particularly severe flu season continues.

LCHS Integrated Primary Health Care Clinic medical director James Bvirakare said the health service provider observed more cases and a higher severity of symptoms this winter, however data is not available until the end of the flu season.
"The number of patients coming with the same symptoms has definitely increased… during this winter as compared to other winters," Dr Bvirakare said.
"This season's flu has been more serious in several patients who needed to be [taken] to hospital for further care.
"The other thing is people have had an initial flu then seem to be recovering, then a few weeks later they have another bout."
Dr Bvirakare attributed this to two possible reasons, being reinfection, or the person had not fully recovered from the initial virus.
LCHS has also observed a high proportion of patients with extended fevers, often lasting five days or a week.
Dr Bvirakare said more community education could help those with the flu monitor their symptoms to prevent their condition from deteriorating.
"In adults the symptoms are… usually a period of one to three days of feeling feverish, muscle aches, headaches, not wanting to eat and feeling really tired all of the time, followed by a cough, maybe sneezing or another discharge," he said.
According to Dr Bvirakare, the flu season is not yet over and cases usually drop off around the time of the AFL Grand Final and end of the school holidays.
The flu has killed 95 people in Victorian nursing homes so far this year, according to Health Department statistics.
Dr Bvirakare suggests anyone with a fever take ibuprofen or paracetamol, which is "really quite helpful in controlling the fever, and it does help in the recovery".
"Fever is associated with loss of fluid, so drinking plenty of fluid is quite essential," Dr Bvirakare said.
"If you have a fever which is persistent, that is lasting more than 48 hours, then you need to come back to the doctor."
He urged people to invest in a thermometer, which cost only about $10.
"This is particularly important for children because when they develop a fever they can have complications from a fever," Dr Bvirakare said.
He also recommended seeing a doctor in the case of chest pain and difficulty breathing, and encouraged people with the flu to eat enough to give the body energy to recover.
Patients did not need antibiotics for the majority of cases however, even if the virus was present for a long period of time, Dr Bvirakare said.
"[Taking antibiotics] does not make a difference because we have to minimise the risk of spreading super bugs," he said.
Looking forward to next season, Dr Bvirakare wanted to remind the community vaccination is an annual occurrence.
"If we have a larger population vaccinated then… the impact of the flu would be less."