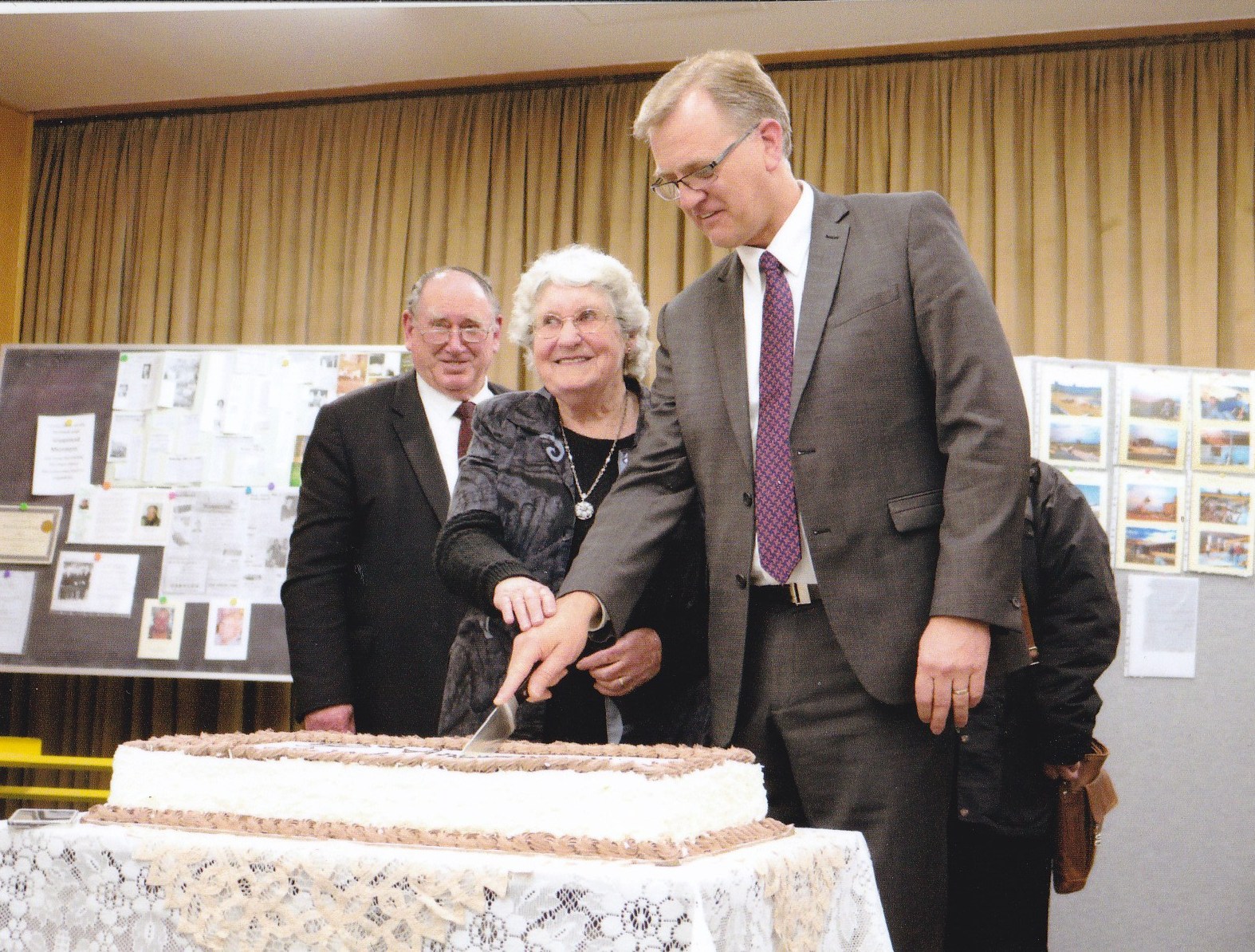 The Latrobe Valley branch of the Church of Jesus Christ of Latter-day Saints recently celebrated 50 years since its chapel dedication service.

The church, based in Traralgon, commemorated the half-century with a special celebration ceremony with people travelling from Melbourne and all across Gippsland to participate in the festivities.
Church member and former branch president, which is the equivalent of a minister or pastor in other denominations, Murray Lobley said the chapel was built under the Labour Missionary Program, where volunteer labour missionaries undertook part of the construction of the building, along with church membership and other volunteers.
"Members of the local congregation had to feed, clothe and house the volunteer labour missionaries while they were working," he said.
"We had a total seven labour missionaries at one stage at the conclusion of the construction."
Mr Lobley was the branch president at the time the chapel was dedicated and also took part in the construction of the chapel while it was being built.
"The chapel was completed three years before we dedicated it, but we had to wait until it was fully paid for until we dedicated it," he said.
"The opening of the chapel was on the weekend of the 26th of September 1964 and the construction commenced in 1962. Then the dedication was three years later."
"On the night we dedicated the building, Archie Tanner [State Member for Morwell at the time] commented that he never could have imagined that a building like this could be built by volunteer labour."
My Lobley said while he wasn't sure if he'd be around to see the next 50 years of the church, he was confident it would have a "continuing presence" in Gippsland.
"There will be areas of growth, indicating from numbers at meetings," he said.
Mr Lobley said there were a number of local young people involved in the Mormon mission and travelling throughout the world.
"We had one young man travel to the Adriatic where he had to learn three languages… we have young women serving in Singapore," he said.
"It's an incredible experience for them… they go out for two years. They come back with maturity and contribute to the church.
"It gives them the confidence and the ability to express themselves. They are of tremendous benefit to the church and the community."