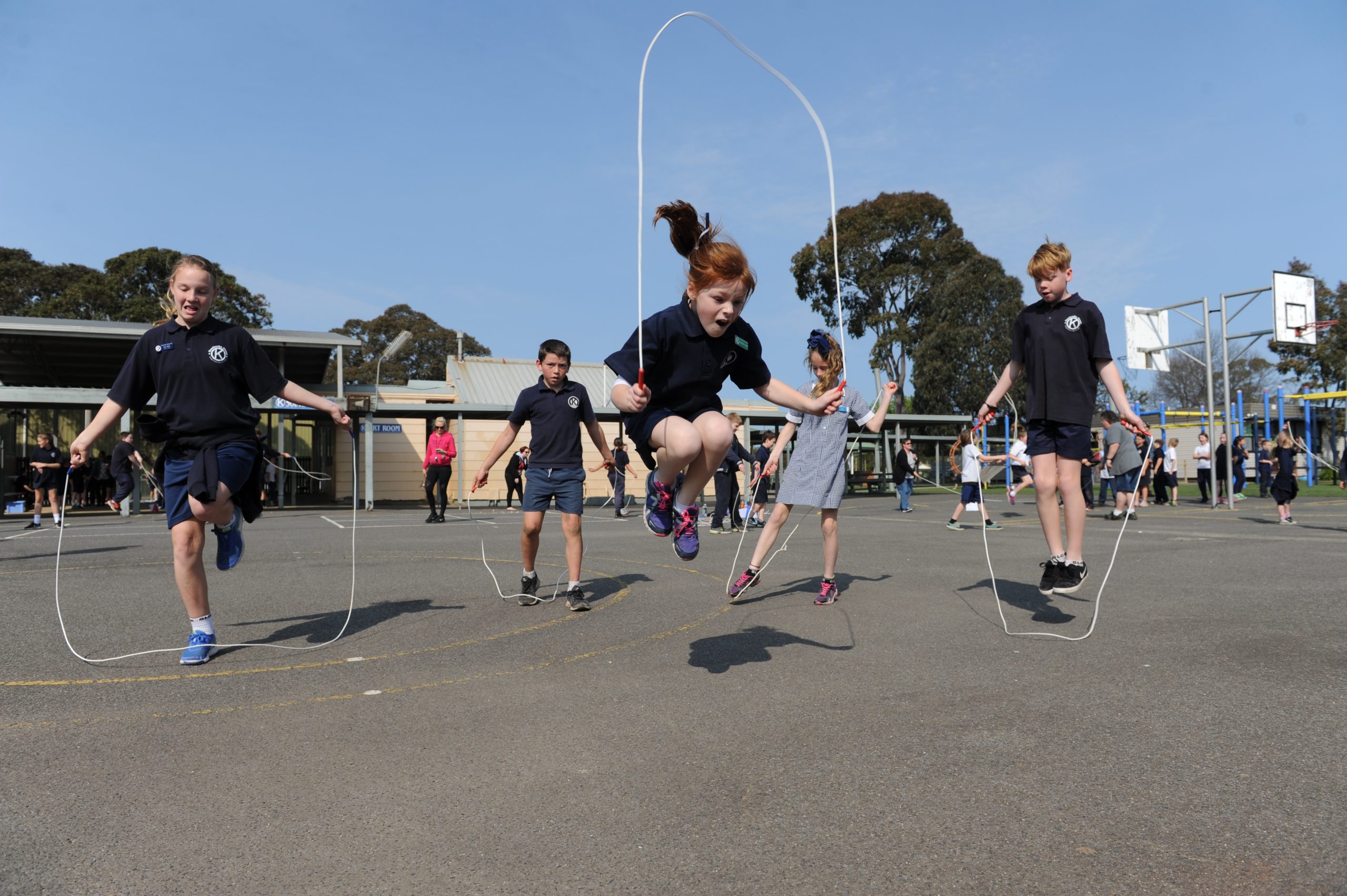 Students at Kosciusko Street Primary School participated in a Jump Rope for Heart fundraiser on Wednesday, 20 September.

The students took part in a skip-off to conclude the eight-week program promoting healthy eating and exercise.
Kosciuszko Street Primary School physical education teacher Sally Lovell said the program was a great opportunity for the kids to raise funds for heart disease and to spend time outside having fun.
"They've been doing it for fitness skills and for fun and our jump-off day is kind of the conclusion at the end of all their hard work and practice," Ms Lovell said.
"Our school community has raised over $5500, which will be donated to the Heart Foundation to help with research for heart disease."
The students have been practising their skipping during physical education class and have learnt new skills as part of the program.
Kosciusko Street Primary School assistant principal Chelsea Granger said the program had been very popular with the students as well as helping with their coordination, teamwork and fitness.
"Some parents have noticed that their kids have been more coordinated from doing the extra skipping. We've been very surprised at the take-up to be honest," Ms Granger said.
"We're feeling really positive about it and the support from the parents and the community has been terrific."
*Claire Coster is a year 10 work experience student from Maffra Secondary College.