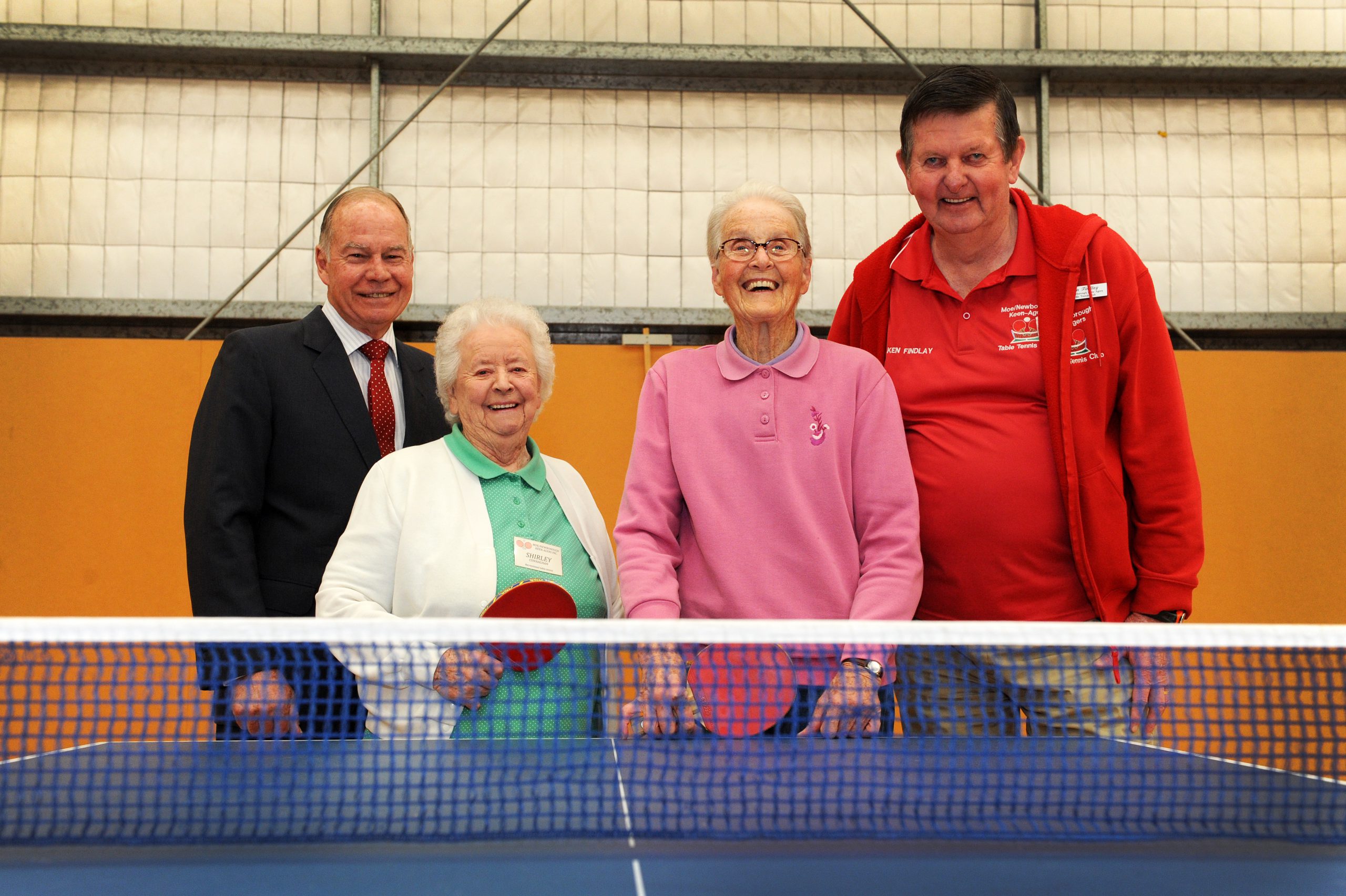 Table tennis group the Moe Newborough Keenagers received $1.1 million in federal funding to build a dedicated table tennis facility.
Federal Member for McMillan Russell Broadbent announced the funding on Thursday while visiting the Keenagers in action at their current home at Latrobe Leisure in Newborough.
The funds will come out of the federal government's Latrobe Valley Local Jobs and Infrastructure Package, delivered through the Community Grants program.
"For the Moe Newborough Keenager table tennis players, the funding of the Moe-Newborough Multi-Purpose Facility Redevelopment will mean a dedicated space for more than 100 members," Mr Broadbent said.
"It's a fantastic win for the club, which has dedicated itself not just to table tennis, but also social inclusion, offering an essential meeting place for many older citizens in the Moe region and beyond.
"It's a place where older people can have an enormous opportunity to socialise and play a sport that they can all play.
"A whole lot of people have enjoyed so much of what Keenagers is all about."
Mr Broadbent said the club had been forced to set a limit on its membership and had to set up and pack down the tables for each session, which was an "arduous and time consuming" task.
"But that is all about to change," he said.
Moe Newborough Keenagers president Ken Findlay said the group had been operating since 2002 and held sessions twice a week on Monday and Thursday mornings.
"[The new facility] will make life a lot easier," he said.
"It's good for the community because the oldest player we've got is 96.
"The social side of it is unbelievable, how people interact with one another, and you make a lot of new friends."
To learn more about the Moe Newborough Keenagers or to get involved, call Mr Findlay on 0421 348 486.