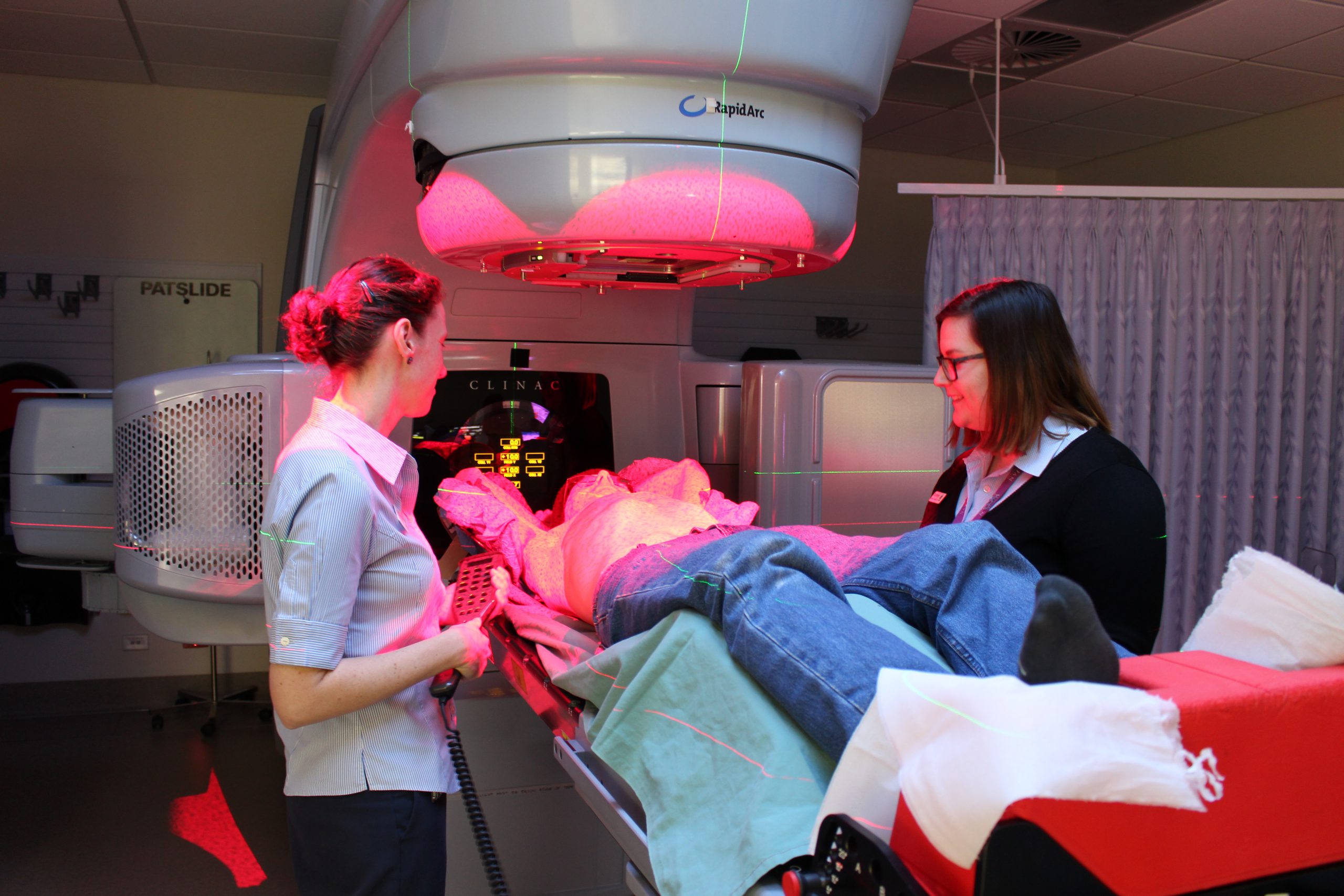 A new state-of-the-art surface imaging system that sets a patient up for radiotherapy treatment without having to mark the body is now being used at the Gippsland Cancer Care Centre at Latrobe Regional Hospital.
Centre radiotherapy site manager Catherine Beaufort said LRH was the first regional site in Australia to have the machine in partnership with The Alfred hospital.
"It's a surface imaging system and it captures an image of the patient's surface and from that… it tells us what we need to do to set the patient up accurately," Ms Beaufort said.
LRH started using the imaging sytem, called AlignRT, last week.
Previously, cancer patients that have radiotherapy treatment at LRH were drawn texta lines on their body to position them in the right place for the linear accelerator, a machine used for radiation treatments.
Ms Beaufort said having lines drawn on a patient's body could be distressful for some as they keep the marker for weeks with some having to keep them for as long as seven weeks depending on the length of their treatment.
"Some of our patients come for weeks of treatment and have to try to keep the texta lines on them for weeks, it depends on what we're treating but it can be anything from one day to seven weeks," she said.
"They worry if the lines disappear it's going to affect their treatment (and) they also worry that people might be able to see the lines and say 'why have you got texta lines drawn on you', they can be distressing for them as well."
Ms Beaufort said the centre's 20 radiotherapists have started training to operate the new imaging system however are still drawing texta lines for some patients as they have just commenced using the machine.
LRH currently receives between 50-60 cancer patients for radiotherapy treatment on a daily basis, she said.
"Moving forward what we plan to do is we'll be able to treat our patients without having to draw the texta lines on them because this surface and imaging system is extremely accurate and it uses that surface to tell us how we should position the patient up," Ms Beaufort said.
She said the new imaging system is expected to cut short treatment time for patients as there is no longer a need to mark their skin.