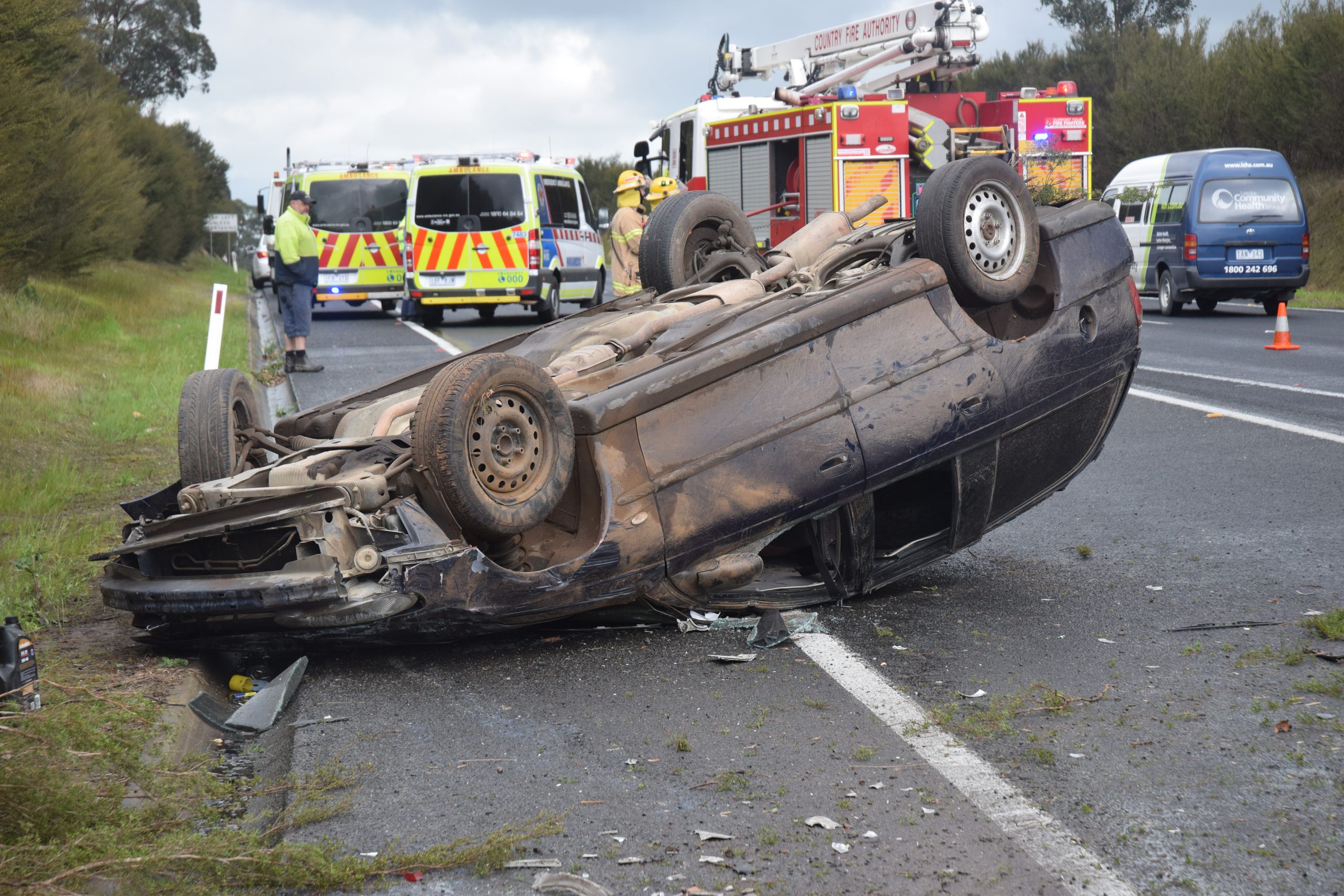 Three separate road collisions within the space of three hours has prompted the Latrobe Valley's top traffic cop to issue a warning to motorists ahead of the long weekend.
At about 8.50am on Thursday, two men were taken to hospital after their Holden Commodore station wagon rolled entering the freeway from Marretts Road at Hernes Oak.
Police fined the driver, a 53-year-old man from Yinnar South who was travelling westbound with his 27-year-old son at the time of the incident, for driving an unroadworthy vehicle.
It followed a car and caravan that jack-knifed on the Princes Freeway near Hernes Oak eastbound.
Police said the vehicle lost its grip and collided with a wire-rope barrier.
Traffic on the freeway was delayed for about 45 minutes during both incidents.
Then at about 11.45am, a Holden ute left the road and collided with a tree, again at Hernes Oak on Marretts Road after the driver suffered a suspected medical condition, police said.
The driver, a 37-year-old from Newborough, was taken to Latrobe Regional Hospital in a serious but stable condition.
Latrobe Highway Patrol Sergeant Mick Williams urged drivers during the school holiday period and upcoming long weekend to ensure the roadworthiness of their vehicles.
"It's a reminder to drive to the conditions. We did have a bit of rain this morning which made all the roads wet and slippery," Sgt Williams said.
"So again we just want people to check your vehicles and make sure they are in a roadworthy condition."
The incidents come as police across the state will be out in force during the long weekend for Operation Scoreboard, targeting speed, fatigue, impaired driving and distraction offences.
The operation will run until Sunday night.