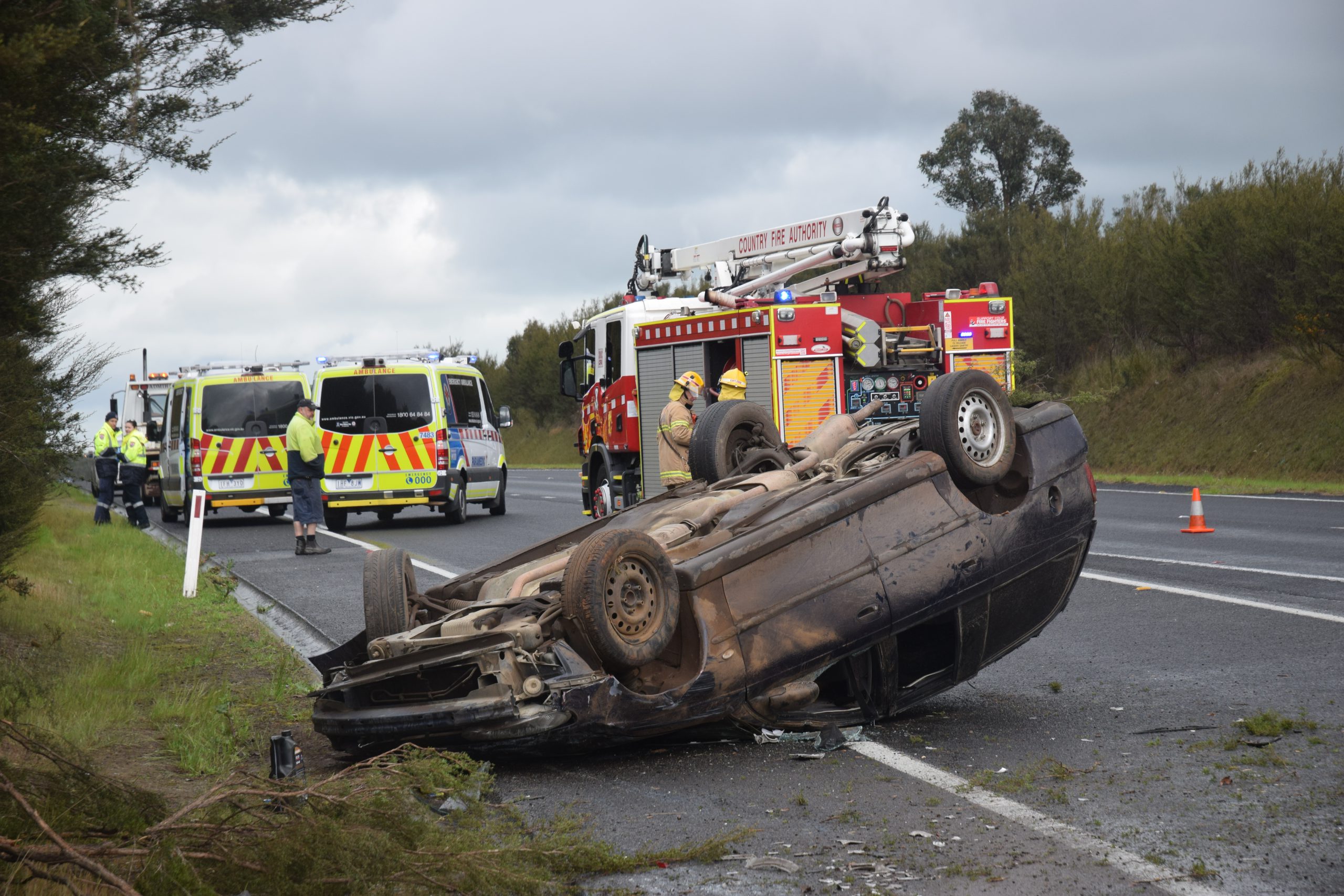 Two men have been taken to hospital for observation after their car rolled on Princes Freeway at Hernes Oak this morning.
Police said the father and son from Yinnar South were entering the freeway Melbourne-bound from Marretts Road about 8.50am on Thursday when the driver lost control of the vehicle.
Latrobe Highway Patrol Sergeant Mick Williams said the car was entering a freeway on-ramp when the vehicle rolled.
The left-hand lane was closed westbound for about 40 minutes while emergency services removed the vehicle from the freeway.
Police said the driver was expected to be fined for driving an unroadworthy vehicle.
"People need to drive according to the conditions and if we have wet day, particularly after a number of dry days, there can always be a bit of oil on the road so drivers need to drive to the conditions and stay safe," Sgt Williams said.
Police said the two men, a 53-year-old and a 27-year-old, sustained no serious injuries but urged drivers to check the roadworthiness of their vehicles.
Both westbound lanes have been reopened to traffic.