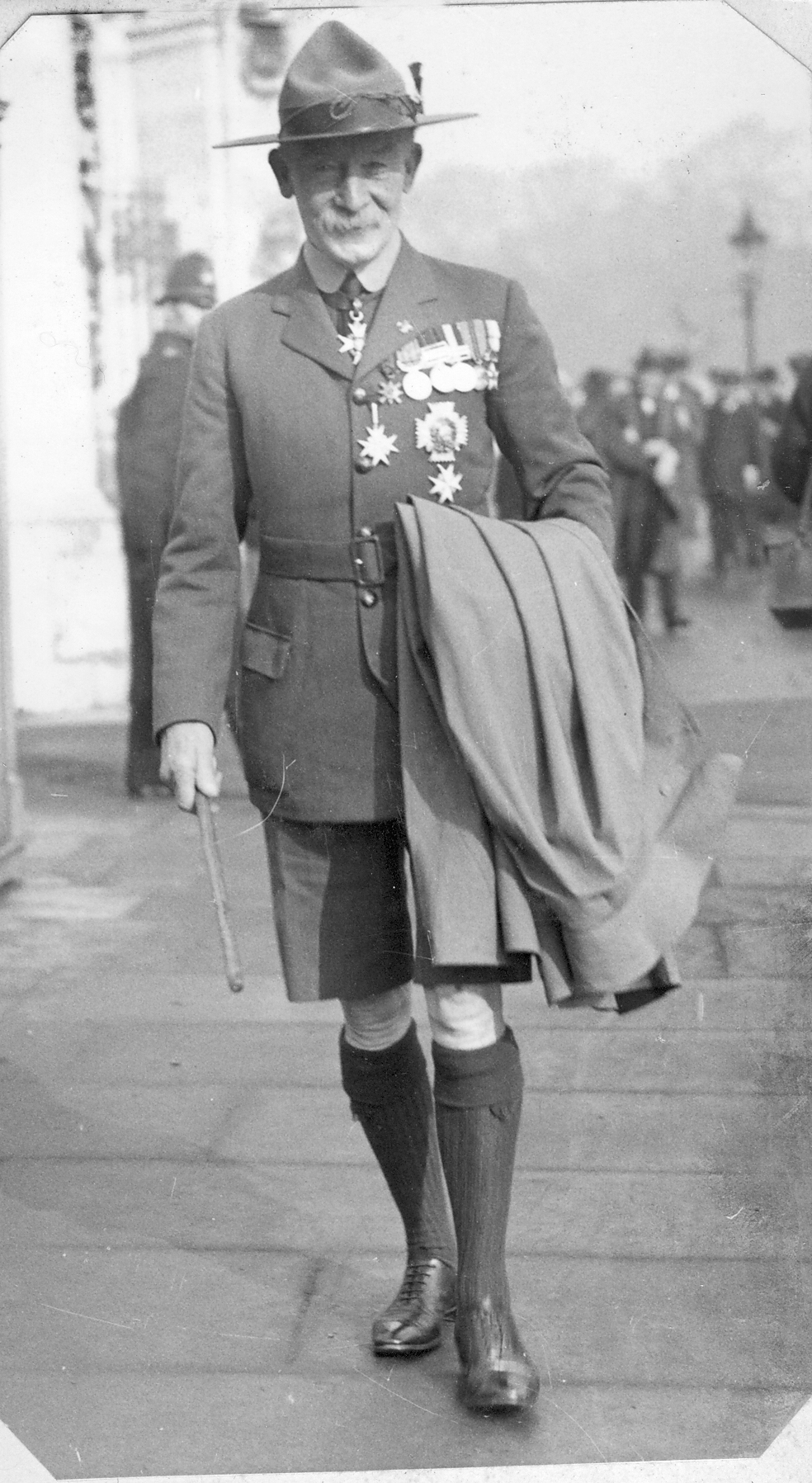 Starting October 1899, Colonel Robert Baden-Powell and his small garrison of British colonial troops held the Boer forces from the railway town of Mafeking for 217 days.

It's now regarded as an incredible siege in military history, less for the British victory, and more for the highly unconventional warfare methods of the commander, known as B-P.
His grandson, Michael Baden-Powell, who will be attending Wednesday's commemorative service in Morwell, acknowledged the importance of the Siege of Mafeking in the Second Boer War due to the town's location on a main railroad and central line of communication of what is now South Africa.
"It tied some 10,000 enemy troops for seven months so they never went anywhere else, because they were so busy concentrating on trying to capture Mafeking, which they never did," Mr Baden-Powell said.
He said his grandfather's most unusual and very resourceful methods of warfare "hoodwinked" the enemy by instructing the few men in the garrison to walk carefully around imaginary barbed wire, "to make it look as though it was much more heavily defended than it was".
"The Boers could have run the place over without blinking an eyelid, but they didn't," Mr Baden-Powell said.
"In the sand bags around the fortification, instead of real guns, they in fact used old pieces of water pipes from the old rail yards.
"He did everything right, but according to British military thinking of the time, it was the other way round."
The then-British Prime Minister's son, Lord Edward Cecil, was the senior officer in the siege, and suggested putting the young men at Mafeking to work.
"These young men, instead of sitting around doing nothing all day nearly all of them had bicycles it was their job to carry messages from point A to point B," Mr Baden-Powell said.
He said the cadet corps at the Siege of Mafeking could be named the very first Scout group.
The siege ended when British forces were relieved in May 1900, and B-P was promoted to major-general.
Later, B-P's cunning and inventive way of thought would give rise the global Scout movement.
BP's defiance of the conventional military practice stemmed from a childhood at Charterhouse School neglecting his books for the "strictly out of bounds" English woods.
"He went in there to try and look for things like rabbits, birds and squirrels and so on, really just to educate himself," Mr Baden-Powell said.
"He would go up there and hide in trees just to watch the wild animals … then bit by bit he started to write his experiences down on paper."
With his observant eye and artistic training he started 'map-making' in India, where he would leave his regiment to spy on the foreign terrain and assess where troops could likely be ambushed.
Mr Baden-Powell said his grandfather used his military experience to release the army training pamphlet Scouting for Boys, however when he returned to England on leave, he realised children had taken a liking to the games and activities in his book.
King Edward VII later invited his grandfather to stay a weekend at Balmoral Castle and convinced him to resign from his army duties to develop this new concept of scouting.
Robert Baden-Powell was knighted in 1922, and King George V gave him the hereditary title of Lord Baden-Powell in 1929.
His grandson, who lives today in suburban Melbourne, said he'd been involved in the Scout movement in Australia alone for more than 50 years and is now the state commissioner for special duties.