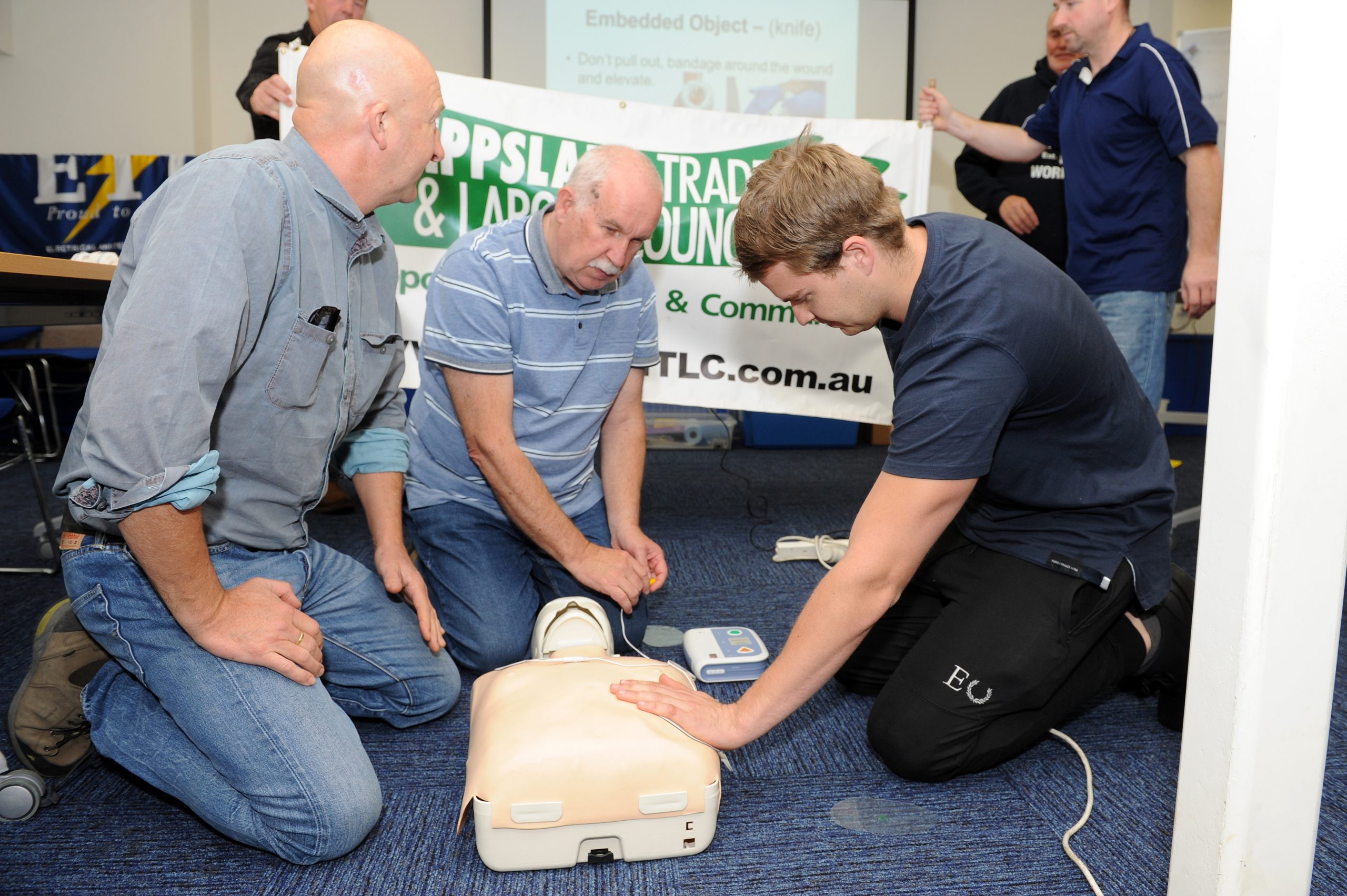 With courses designed to equip community members with skills to gain employment, the Gippsland Trades and Labour Council held a level two first aid course in Morwell on Wednesday.

About 15 people participated in the training, many of them ex-Carter Holt Harvey and ex-Hazelwood Power Station workers.
GTLC project officer Kevin Roberts said different courses were held every week and were directed at getting people back to work.
"It seems to be working," Mr Roberts said.
"We're trying to fill some boilermaker jobs at the moment … we don't have enough boilermakers.
"It's a position six months ago we didn't think we'd be in at this point. We didn't think we'd be this far advanced."
Mr Roberts said the first aid course was a good thing for participants to have on their resume.
"If you've got two people going for a job and one of them has their first aid, employers are going to look favourably on that," he said.
"Even if they don't get a job out of it, it is good to have community members with those first aid skills."
GTLC secretary Steve Dodd said training courses focused on upcoming jobs for the region, citing the federal and state-funded $530 million upgrade to the Gippsland rail line as jobs that would soon be coming to the region.
"Increased ability to get work that's what it is all about," he said.
"The vast majority of Carter Holt Harvey and Hazelwood workers that have found jobs have gotten assistance from GTLC and done some training."
Mr Dodd invited community members to visit the GTLC and learn what was available to them in terms of training and assistance.
"[The GTLC] has become a really community-based drop-in centre where people are able to come and get support," he said.