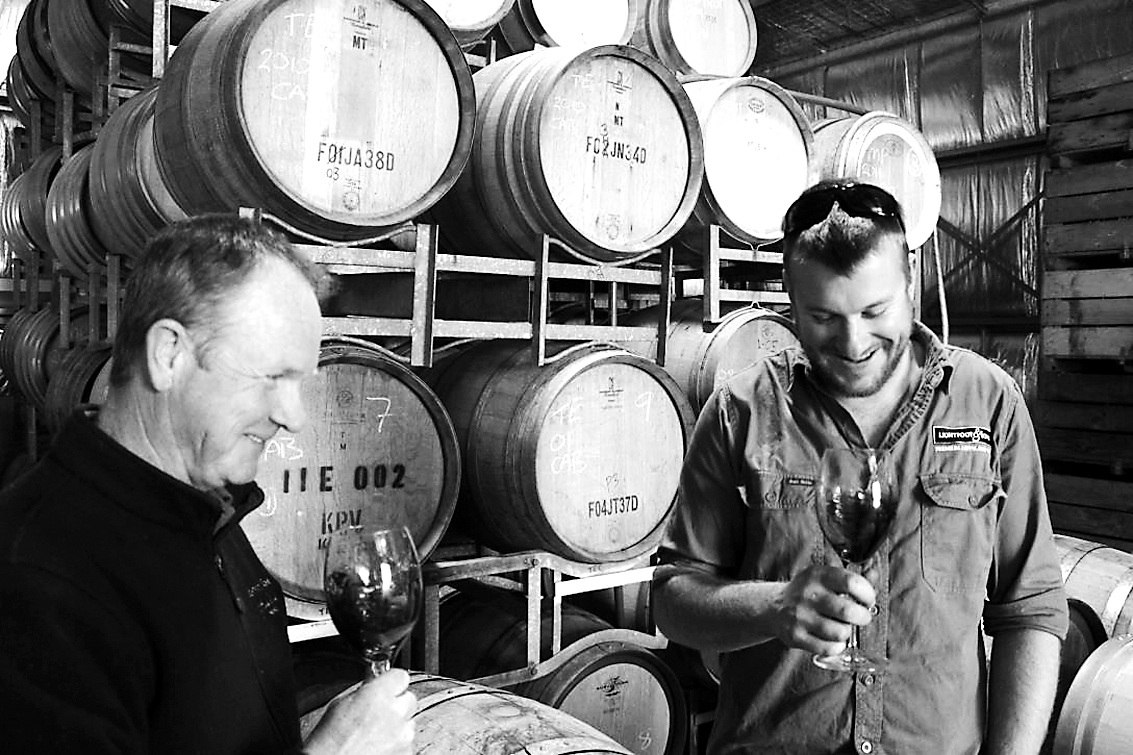 Wine writer James Halliday's latest ratings should challenge anyone who doesn't associate Gippsland with top quality viticulture.

In the 2018 industry benchmark Halliday Wine Companion Gippsland wineries Lightfoot and Sons, Tambo Estate, Narkoojee and Bass Phillip received a five-star rating.
Lightfoot and Sons sales and marketing manager Rob Lightfoot said Gippsland was not a big wine-producing region, so sometimes winemakers felt out on their own.
"There's never any black-and-white answers or right or wrong things to do in the vineyard or winery," Mr Lightfoot said.
"You have to roll on your experience a bit to guide you and hope you've done the right thing for the wine, and to have someone like James Halliday taste the wines and review them so favourably it gives you confidence in what you're doing."
The Lightfoot family planted their first vines in 1995, and for the first 15 years the business predominantly sold fruit.
Rob and his brother Tom then joined their parents, Helen and Brian, as they shifted their focus to producing wine from their own grapes.
Mr Lightfoot said with each vintage, they learnt more and more about each distinct "block" in the vineyard, characterised by environmental factors such as cold air and water which affect ripening.
"[We] treat each block in an individual basis and are really trying to get a deeper understanding of how each of those individual blocks behave and perform and the types of fruit we get out of it and what that means for blending wine," Mr Lightfoot said.
Each vintage they learn more about the flavour and tannin profile of each block, so winemakers Alastair Butt and Tom Lightfoot are now "looking to maximise the expression of the vineyard" with ideal block combinations.
With one crop each year, there's no way to cut corners, and each year different weather and climate conditions affect the fruit.
Mr Lightfoot said the cool maritime climate, heavily influenced by the Bass Strait, had quite a "moderating effect" in summer, while the rain shadow of the Great Dividing Range reduced disease pressure and allowed the fruit extended ripening time.
"The longer ripening conditions means you get really nicely fully-ripe fruit without having to forgo the natural acidity," he said.
The 2015 Lightfoot & Sons Home Block Chardonnay also made Halliday's list of Australia's best Chardonnay, along with the 2014 Narkoojee Reserve and 2015 Tambo Estate Reserve.