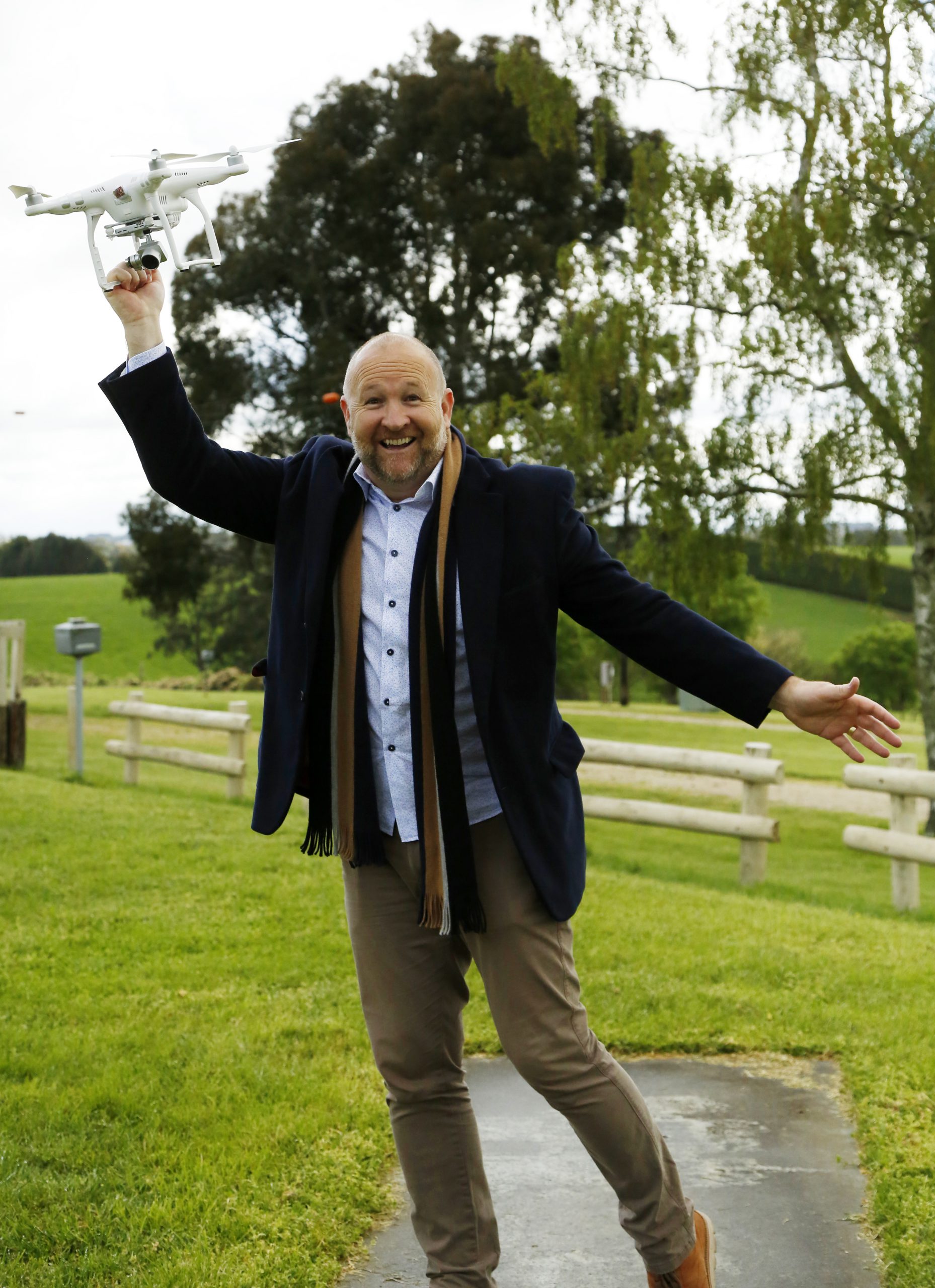 A new drone hub based in Gippsland has attracted international attention after opening earlier this year.
The Centre of Drone Excellence, based at Lardner Park, Warragul will serve as a training and development facility and is the first centre of its kind in the Asia Pacific.
CoDE executive director Paul New was pleased to bring the "mega trend" to Gippsland and said the site would be used to help research and develop the "endless opportunities" for people using drones across the region.
"The average Joe Blow in Gippsland can potentially have a career in drones … Ultimately what we're asking for is the community to be aware of the location and if people are looking to up-skill and learn more about drones, to come and engage in it," Mr New said.
"This coming summer there will be community and information days and we're looking to plan an Asia Pacific Drone Conference for 2018/19."
The joint venture between the Institute for Drone Technology and Lardner Park is expected to attract people from interstate and overseas to the region, with two major companies from Malaysia and an American-based multi-billion dollar company visiting the centre last week.
"The market as quantified by PricewaterhouseCoopers is that the drone economy will be worth $157 billion by 2025," Mr New said.
"That includes anything from non-defence industries, so like agribusiness, security, maritime, logistics and mining which will all be using drones and playing a very big role with them by 2025."
Mr New said the opportunities for drone users across Gippsland were endless, with the CoDE targeting farmers.
"There are always dull, dirty and dangerous tasks in any industry and a drone 99 per cent of the time can be used to conduct that task," Mr New said.
"For example, to find space, gain height access and also hazmat situations … a drone is fit for purpose."
Lardner Park chief executive Nicola Pero said the establishment of the centre would boost tourism and create job opportunities for people across Gippsland.
"Firstly from a business tourism perspective this is Asia Pacific's first permanently established home for drone knowledge, development and operations," Ms Pero said.
"So I think there's an appetite for foreign students who might come out and study drones and English for instance.
"Then you've got change of career and change of skills. For instance ex-Hazelwood workers and looking towards the future, youth, because the way drones are heading, regional youth have an incredible opportunity of crafting a niche for themselves in Gippsland that these city kids simply can't do."
For more information, visit centreofdroneexcellence.com