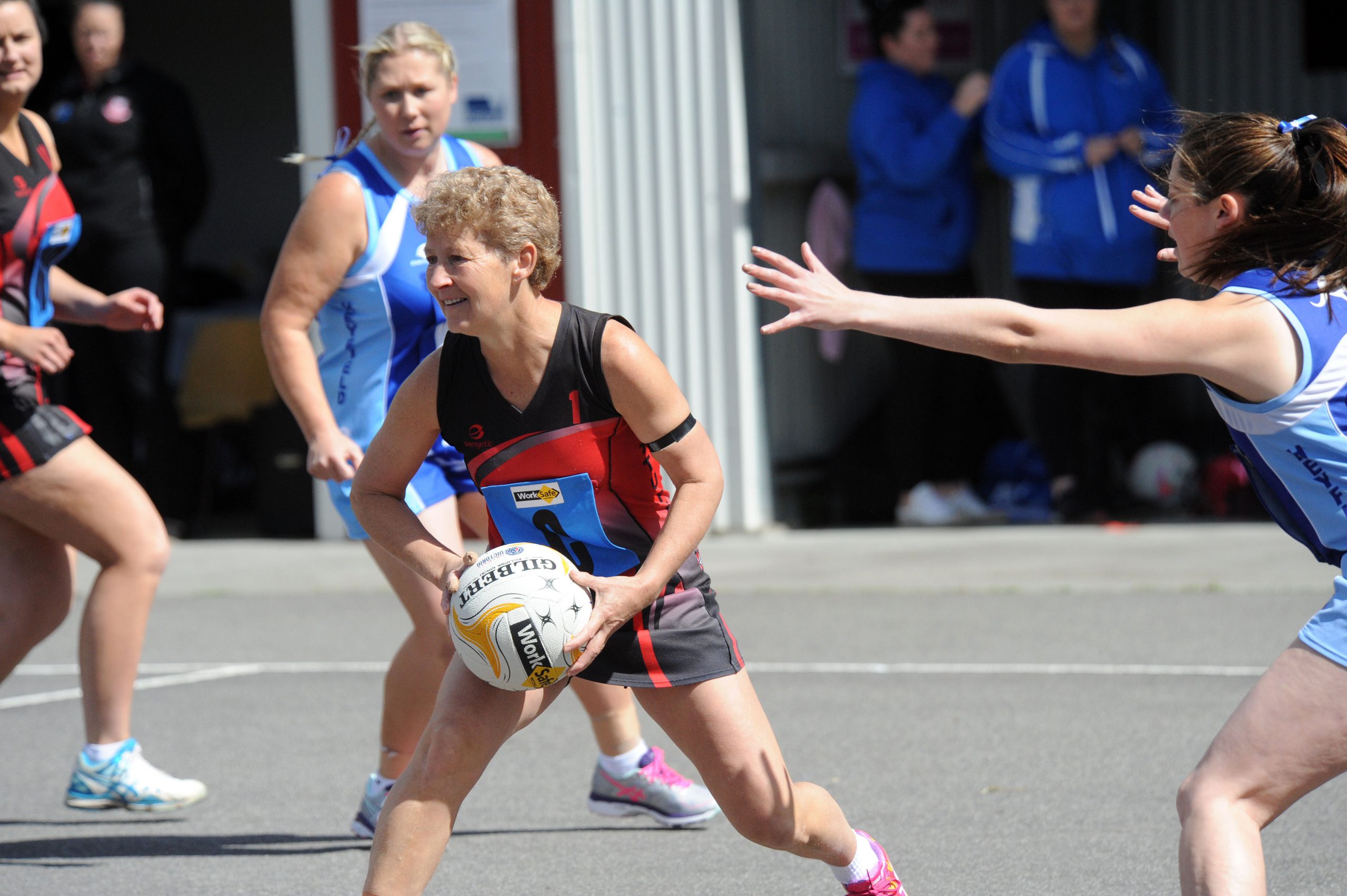 NETBALL
NORTH GIPPSLAND LEAGUE
For someone who hates running, Vicki Rogers is quite good at it.
The 52-year-old plays at centre for Traralgon Tyers United in its C grade netball side and recently scooped the 2017 individual awards pool.
She was named best on court in TTU's premiership win, took out the club grade best and fairest for the third time and claimed the league equivalent at the North Gippsland Football Netball League vote count.
Rogers polled 30 votes to take out the gong, three clear of Cowwarr's Kate Rowley in second and said the award was secondary to her team's success.
"I don't read too much into it actually, I just play because I enjoy it," Rogers said.
"I don't play for individual accolades, I play to be out there with my friends and for the enjoyment of it."
The grandmother of three has been terrorising opponents on the court for nearly 44 years and doesn't look like slowing down any time soon.
She puts her longevity down to momentum and said it was easy to stay in the game if you "just keep going".
"People say 'how do you do it?' and I actually hate running but I love walking, I would walk 10 or 12 kilometres every day if I had the time," she said.
"But I love running around the netball court and I think as long as you just keep going it's easier because if you stop it's quite hard to get back in to the game."
Family ties also play a role in Rogers' sustained success with daughters Alesha and Rebecca playing for TTU in its A and B grade netball sides, respectively.
"I play for two reasons. The first one is because my daughters are here and I enjoy being able to do something with them," she said.
"Having the girls there gives me momentum and motivation to keep going, because you want to be a part of their lives for as long as you can in a small way, so just going along and supporting and watching them and being a part of the club together is my reason."
With the youngest player in the C grade premiership side just 15, Rogers said the "great mix" of youth and experience at TTU made for a real family-like club culture.
"When I won [the best and fairest] everyone was pretty proud and probably more excited than I was," she said.
"I'm just happy to play and enjoy it, I'm just happy to play with my girls and my friends and that's what's important to me.
"There's not a lot you can do with your children and friends as you get older and TTU is very much a family-orientated club and it's just a really enjoyable place to play."
Rogers, who describes herself as a "pretty quiet person", said looking after grandsons aged four, three and two "kept her on her toes" and helped keep her game fit.
"I love spending time with [my grandsons], I spend as much time as I can with them and they definitely help to keep me fit," she said.
"I also believe that walking is a great way of keeping fit and it is a lot easier on your joints, so I believe you really can keep fit just by walking." With no desire to hang up her netball dress any time soon Rogers is looking forward to another fruitful year with TTU.
"I'll take it year by year, I just hope next year is another good one for the club but so long as I'm able to I'll keep playing as well as I can," she said.