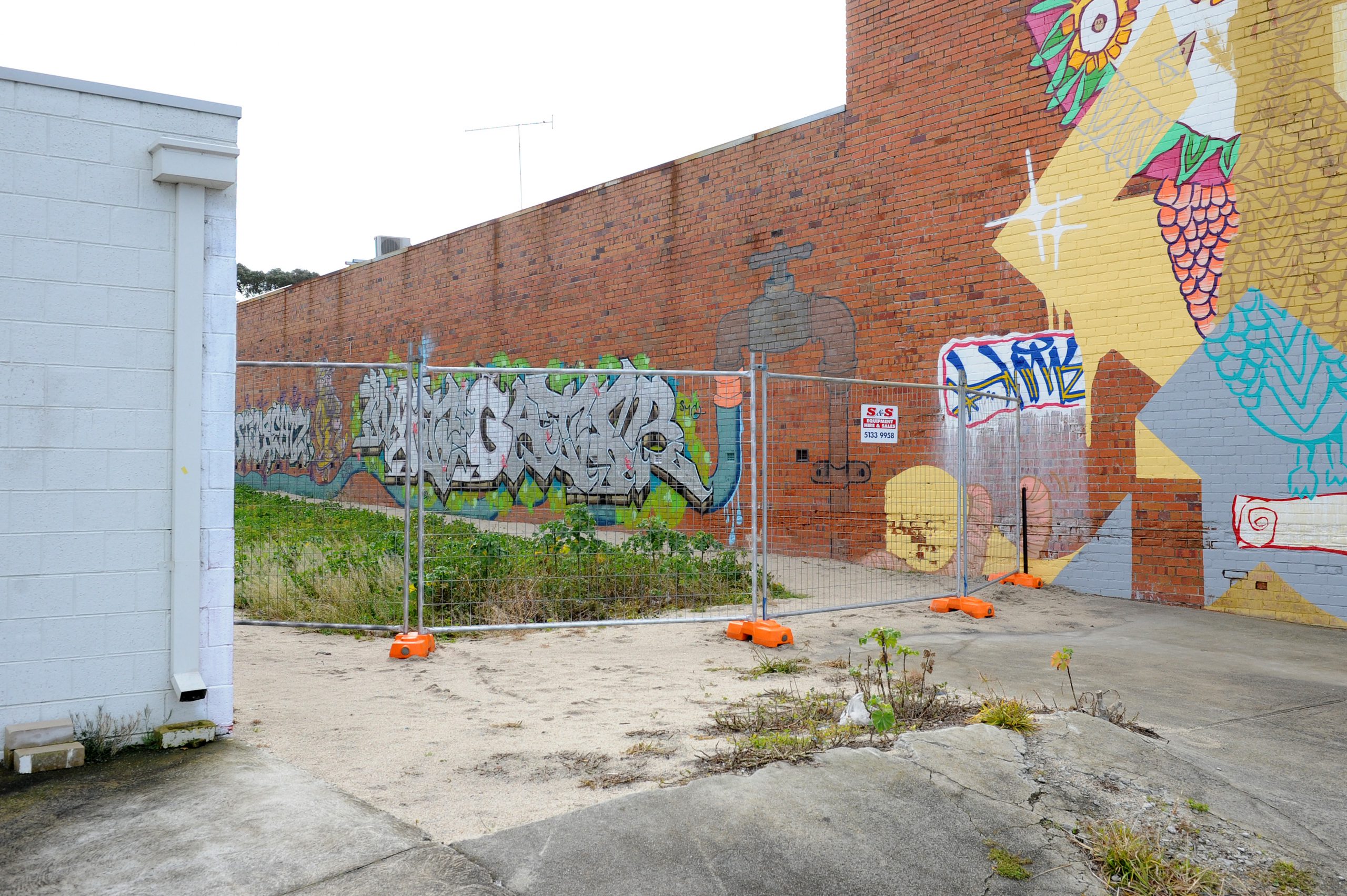 RMIT, the institution charged with remediating a former community garden in Morwell where asbestos was found, has confirmed soil tests undertaken did not exceed unsafe exposure levels at the time of testing.
It comes as The Express revealed in September the Commercial Road site, previously used a public thoroughfare, had tested positive to "pieces of asbestos" after Latrobe City Council was contacted by a member of the public raising concerns about the site in August.
"Soil test results for asbestos are below the environmental health screening levels," an RMIT spokesperson said in a statement to The Express last week.
"Further air tests are scheduled to ensure that all weather conditions are accounted for."
RMIT's response comes after it erected a temporary hoarding on the Commercial Road end of the site earlier this month to restrict access to the property.
Independent Melbourne-based hygienist Paul Addison said it appeared appropriate action had been taken to prevent public exposure to the site.
"It seems the site is not posing a risk, but if the owner wants to develop a shop, the soil can't be used and can only be transported from the premises as asbestos waste," Mr Addison said.
"If the site remains vacant and no longer used, the risk to exposure will be very minimal as long as the soil isn't going to be reworked."
Asbestos Council of Victoria/ GARDS chief executive Vicki Hamilton urged people were concerned about asbestos exposure to contact the organisation.
"If tests have come back and the results are saying there was minimal risk and you still feel concerned about your health, please contact us and register possible asbestos exposure to the Asbestos Safety and Eradication Agency," Ms Hamilton said.

RMIT said it had been providing updates to Latrobe City Council.
If you have concerns about asbestos, phone ACV/GARDS on 5127 7744 or visit www.gards.org