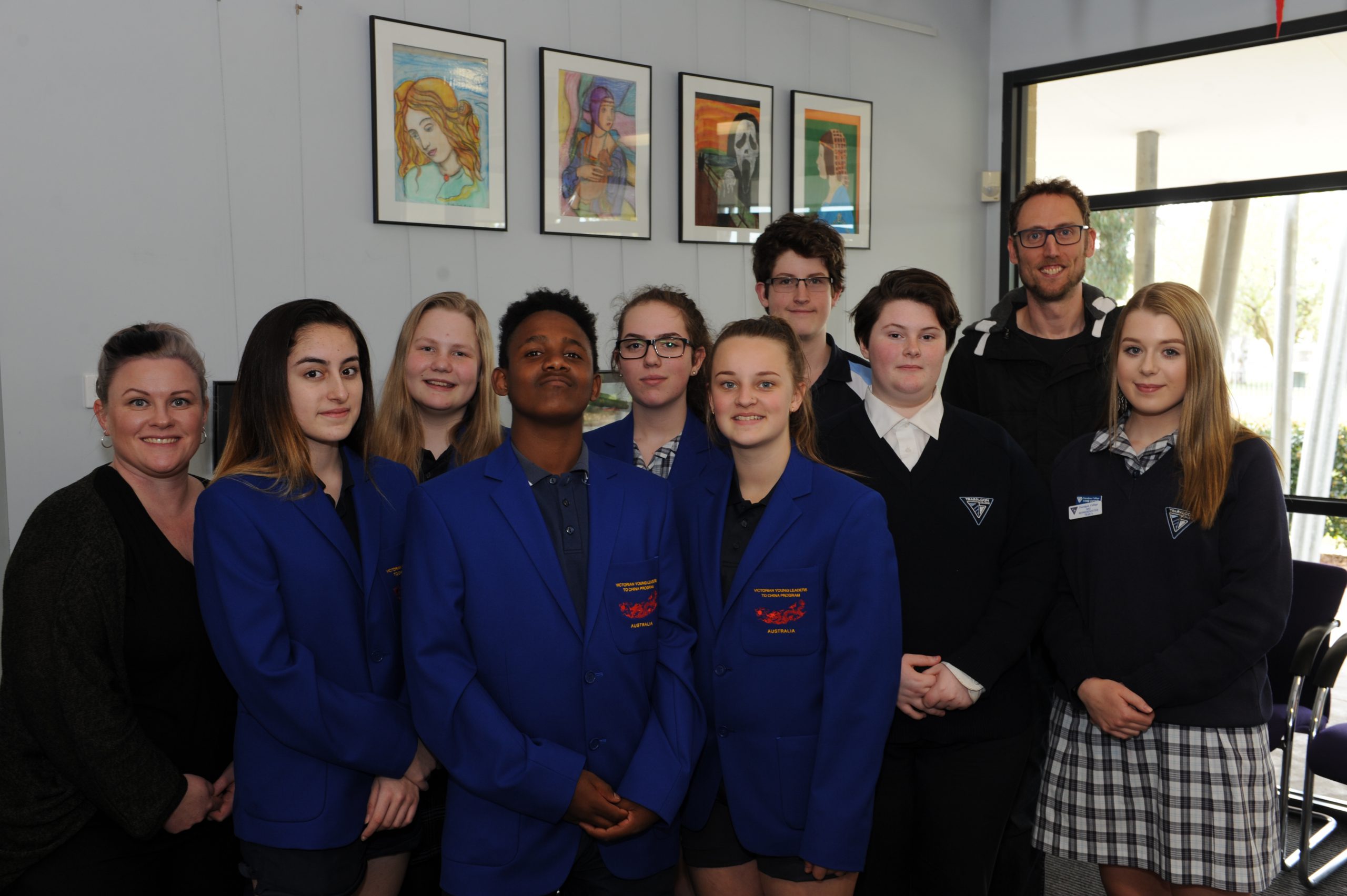 A group of five Traralgon College students will spend the next six weeks in China as part of the Victorian Young Leaders to China Program.

Teacher Brea Hobbin said the program aimed to develop students' cultural understanding, improve their Mandarin and develop their leadership skills.
"We will go to the Beijing Language and Cultural University for two weeks and that's really about immersing into the culture and getting used to the Chinese way of life," Ms Hobbin said.
"This includes early starts and late finishes, getting used to a really structured program, Mandarin lessons and of course we'll look forward to exploring places like the Great Wall of China."
Twenty-six students from across the state will travel to China as part of the first intake, including five from Traralgon College.
"These students will go to Shanghai Foreign Language School and that's where will spend four weeks attending a Chinese school," Ms Hobbin said.
"Of course our kids won't go into the normal Chinese classes but they'll be quite similar, learning Mandarin and then doing cultural activities as well."
Ms Hobbin said the school had worked hard to prepare students for the change in cultural experience and some may find it difficult to adapt.
"There may be some things that are surprising because people do things in a different way in a different culture," she said.
Year 9 student Chantelle Young said she was looking forward to sightseeing.
"We've been talking a lot about the expectations and guidelines and really what to expect on the trip, I'm very excited," Chantelle said.
"You also need to consider the fact that you won't see your family and friends for six weeks and the fact that you'll be so much different when you come back."