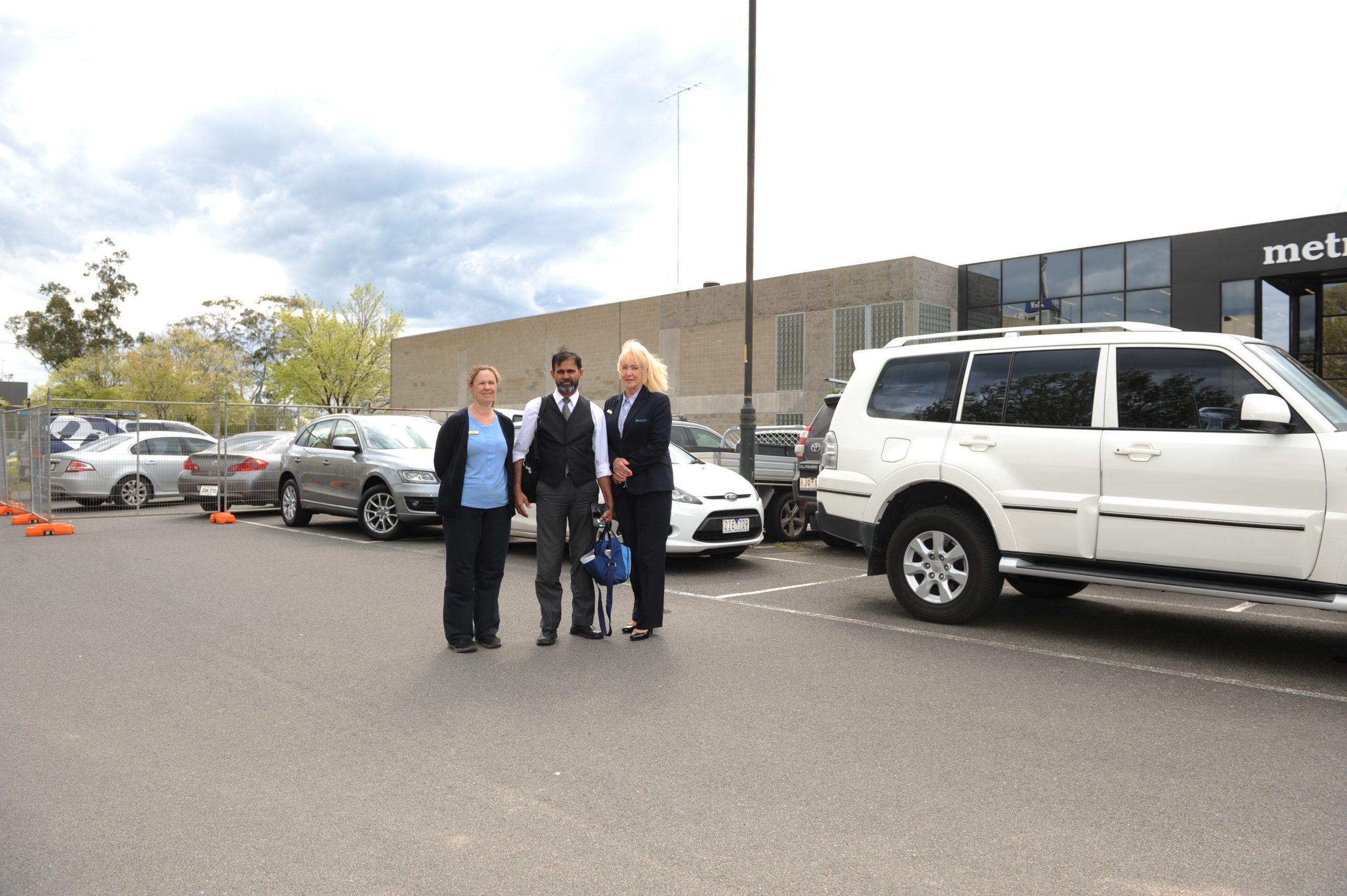 A number of Kay Street Eyecare employees have accused Latrobe City Council of being inflexible after a number of staff tried to maximise parking space behind their office and were subsequently fined.

Kay Street Eyecare employee Marie Sullivan said there were rarely enough parking spaces in the public car park behind the office and began to park across the parallel parking lines to make room for more cars to fit in the space.
"You can fit at least double the amount of cars in if you park like that," Ms Sullivan said.
However, Ms Sullivan, along with a number of other Kay Street Eyecare employees, and employees of surrounding businesses, were subsequently given fines by Latrobe City Council for parking infringements.
"We know it is illegal, but it just makes more sense [to park across the lines] because you can fit more cars in," Ms Sullivan said.
"It's frustrating when you can't get a [parking] spot … you can hardly ever get one."
Ms Sullivan said it "would have been nice" to receive a warning before they were fined, particularly considering there were a number of cars parked in the same manner.
Another Kay Street Eyecare employee Therese Corbett said the parallel parks were "quite awkward" to get into, especially if you had a big car.
"Council could be a little more flexible with some things," she said.
Latrobe City Council chief executive Gary Van Driel said council was open to undertaking a review to investigate the reconfiguration of the car park to provide more spaces.
"It is not practice to give a warning before a parking infringement is issued when the signage is clear," he said.
"Matters concerning infringements, where a person believes that an infringement was incorrectly issued and wish council to waive it due to exceptional circumstance, hardship cases, mistaken identity or person unaware being issued etc requires them to submit an internal review application.
"This application will start a review of the infringement.
"We undertake the above process to provide a person the opportunity to put their case forward, recognising that circumstances differ from case to case."