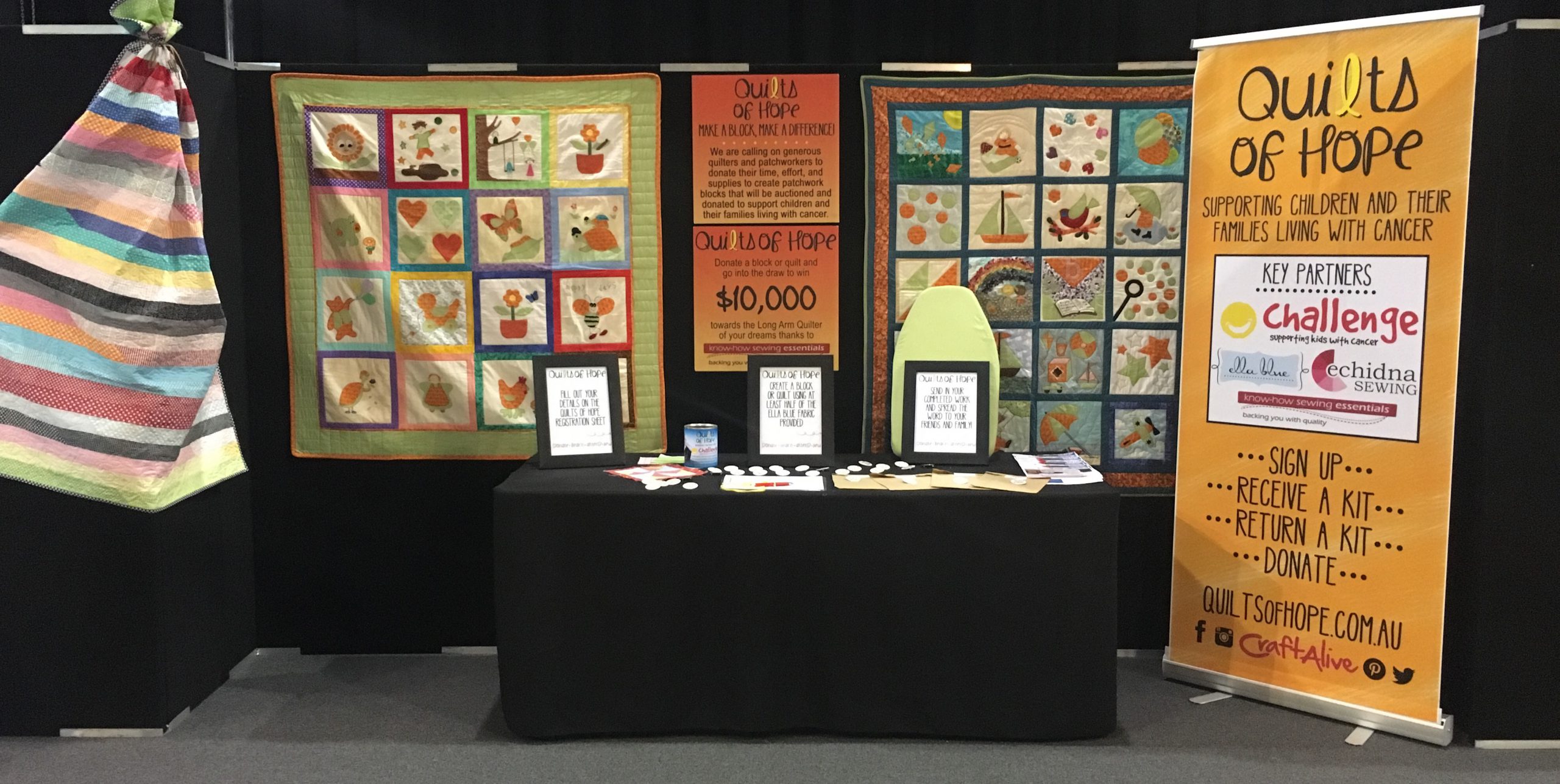 A craft show in Pakenham this weekend will feature a fundraising initiative where a 'Quilting Room' will be set up for people to join in and raise funds to cater for the everyday needs of cancer patients and their families.
Throughout the show, titled Stitch!, quilting enthusiasts will be attempting to make as many quilts as possible which will be donated to people in need or auctioned off with the proceeds donated to charity Challenge.
Craft show attendees are invited to participate in the making of blocks for the quilts, with quilting experts on hand to assist any novice participants.

Everyone who donates a block goes into the draw to win $10,000 towards a long arm quilting machine, donated by Know How Sewing Essentials.
It is the second year running the prize has been donated.
The event forms part of a wider movement, Quilts of Hope, where quilters and patchworkers from across the nation create blocks which are collated and turned into quilts by volunteers.
Yinnar-based The Button Ladies will be showing at the Stitch! craft show and co-owner Kerrie Szkwarek said it was "wonderful" to join with so many different people for the event and raise funds for a worthy cause.
"It's a lovely community," she said.
"Everybody gets along, everybody is so helpful.
"We're all like-minded, we all like crafts and it's a wonderful atmosphere." Traralgon business Libby's Charms, Cards and Dies will also be at the craft show.
Stitch! Pakenham will be held this Friday, 20 to Sunday, 22 October at the Cardina Cultural Centre, Lakeside Blvd.
Doors open 9.30am-4pm with workshops running throughout the day.
Stitch! is part of Australia's biggest craft series.